Unlock the Power of Exceptional SEO Sydney Services at Marketing Matrix AI. Imagine soaring Google rankings, surging website traffic, and an explosive ROI. That's not a dream; it's what we deliver. Blending over a decade of SEO mastery with the precision of AI, we're your roadmap to top-tier search performance. Think we're overpromising? Scroll down. We're about to make a believer out of you.
We are SEO Sydney! We help you Crush It
We are a local Sydney business just like you. Want to be found online in Google search? Watch our Sydney SEO video. 
The Smartest SEO Agency In Sydney.

Work With The Pros!
Step into the Everlasting Power of SEO: A Lead-Generating Engine That Never Quits. Wondering why it trumps paid ads? It's simple. Sydney SEO strategies work like a snowball, growing bigger over time. Unlike pay-per-click, which halts the moment you pull the plug, SEO keeps the leads coming, non-stop. Read on to unlock its potential. 
Steady Growth & Authority
SEO Sydney is your ultimate leveller, letting your small business go toe-to-toe with giants. Secure that high Google ranking, and you're not just competing—you're setting the industry standard.
SEO's Evolution: A Leap from its Infancy. Aligning with an SEO agency stuck in yesteryear's tactics? That's a fast track to vanishing in Google's search. Essentially, modern SEO tells Google's algorithm that your site isn't just reliable—it's a first-page worthy authority in your sector.
Your website should emit a symphony of signals to Google. It's not just about credible content; it's about being seen as the industry oracle. We craft intricate signals, meticulously engineered to skyrocket your ranking for industry-specific keywords.
How Does Our Sydney SEO Agency Help with Rankings?
SEO: A Morphing Landscape with Ever-Expanding Roles. What used to be simple is now a labyrinth of tasks. Modern SEO agencies like ours navigate intricate web tech, content generation, link architecture, industry networking, coding, probing research, and so much more. Intrigued? Not to mention keeping on top of the Google quality guidelines. Keep reading to discover the full range of what we do to amplify your visibility. Being an SEO In Sydney really is a juggling act. 
Tried-and-True SEO Tactics: While SEO evolves, its core tenets stand firm—produce stellar content that answers your prospects' burning questions. Following that, fine-tune this content for precise keywords your target audience uses to seek out businesses akin to yours on the web.
Revolutionary SEO with AI: Unless you're off-grid, you've heard of artificial intelligence. Our SEO agency leverages AI in various facets, giving us an edge over competitors stuck in a cookie-cutter SEO mindset. Read on to see what goes into your SEO Campaign.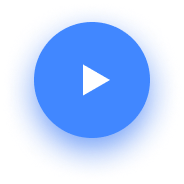 What Goes Into Sydney SEO?
In the intricate machine of your Sydney SEO campaign, several essential gears need to mesh for successful service. Here's a sneak peek at some of those crucial elements. This works the same no matter if you are in Bondi to Cronulla or Parramatta to Baulkham Hills Our Sydney SEO company has a Sydney SEO specialist who can help your business grow online. 

This is multi-faceted and marks the onset of every successful SEO quest. Here we ascertain the exact tasks at hand.

This is a key action we perform prior to and throughout your SEO initiative. These words are our focus and are industry-specific.
This is the stage where we apply our methods to your individual web pages to ascend in rankings for our chosen keywords.
We adjust your site's foundational elements to boost core web vitals, speed, and total functionality—a pivotal ranking determinant.

We churn out abundant content to snag and rank for the broadest range of keywords. This is the role of content.
Indisputably, external elements like backlinks from other sites are major players in your Google search ranking.
4 Easy Steps to Getting Started With Your Sydney SEO Campaign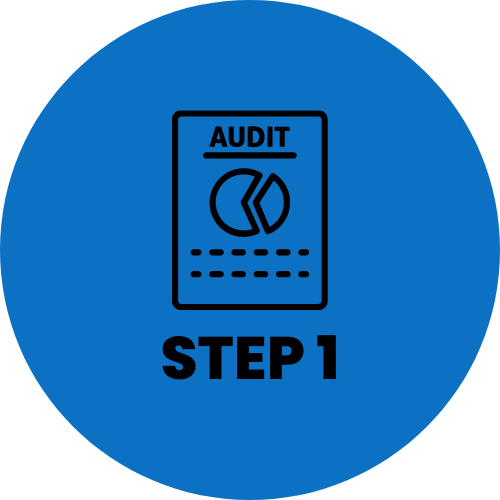 Audit Website
We kick off with a complimentary assessment and competitive landscape overview. A PDF audit is emailed to you for download, along with a customised Loom video detailing our findings. A follow-up call is then made to schedule a strategy consultation.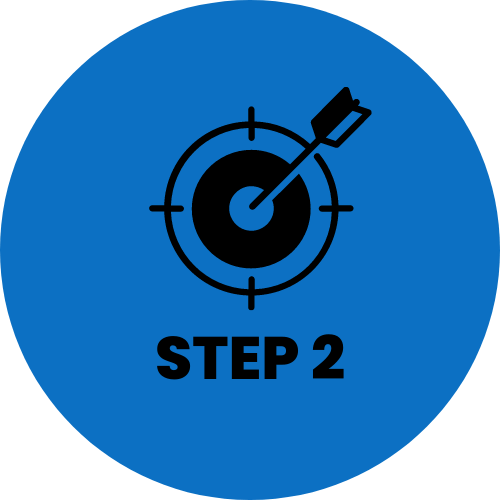 Strategy Session
Next, we arrange a no-cost 20-minute Zoom strategy conversation. Here, you'll share your specific goals. Your affable SEO guide will suggest ways to accomplish your objectives.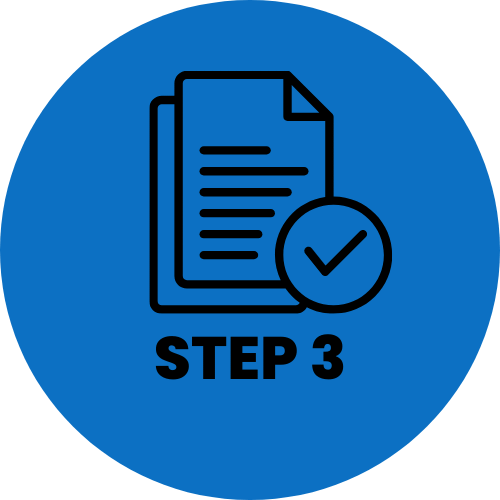 Proposal
Following that, we'll dispatch our proposal to your inbox, detailing our month-by-month action plan for your SEO campaign. Once you're on board, we'll gain access to your website, Google Analytics, Google Search Console, and any other relevant logins.
Implementation
After securing the necessary permissions and gaining access to your website and Google accounts, we'll commence executing the tailored strategy for your venture. Subsequently, we'll provide you with monthly reports to monitor the progress of your SEO campaign.
Custom SEO Campaigns

For any Size Business With Any Budget
Looking for an SEO Agency that keeps you in the loop? We're at your service. Recognising this is your business, we offer the flexibility for you to have as much or as little involvement as you desire.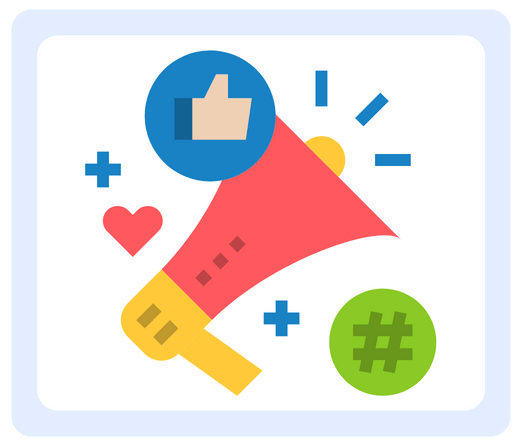 Each of our SEO campaigns is tailor-made for you. Whether your aim is to ascend Google search ranks in your local sphere or to rule the roost nationally and internationally, we've got your back.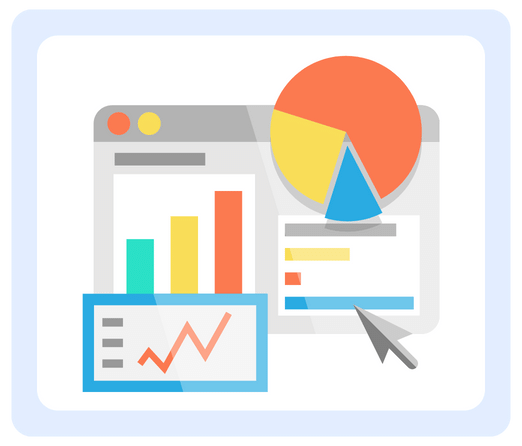 We believe in keeping you fully informed about your SEO campaign's progress. Our monthly reports are designed for easy comprehension, allowing you to gauge your strides effectively.
AI-Driven SEO Strategies for the Growth Of Your Business Online
Our AI-fuelled SEO blueprints, tailored for Sydney growth, harness data analytics and industry best practices to propel businesses to success. Through exhaustive scrutiny, pinpointed tweaking, and continual oversight, we equip enterprises to lead in cutthroat markets. Allow us to propel your business towards its growth ambitions now.
71% of clicks on Google happen on the first page. More impressively, the top three results snatch about 50% of those clicks!
The reality is sobering. Less than 1% of searchers bother with second-page results. Yes, you read that correctly, less than 1%!
Just Some of Our SEO Tools
The Basics Of Our
SEO Process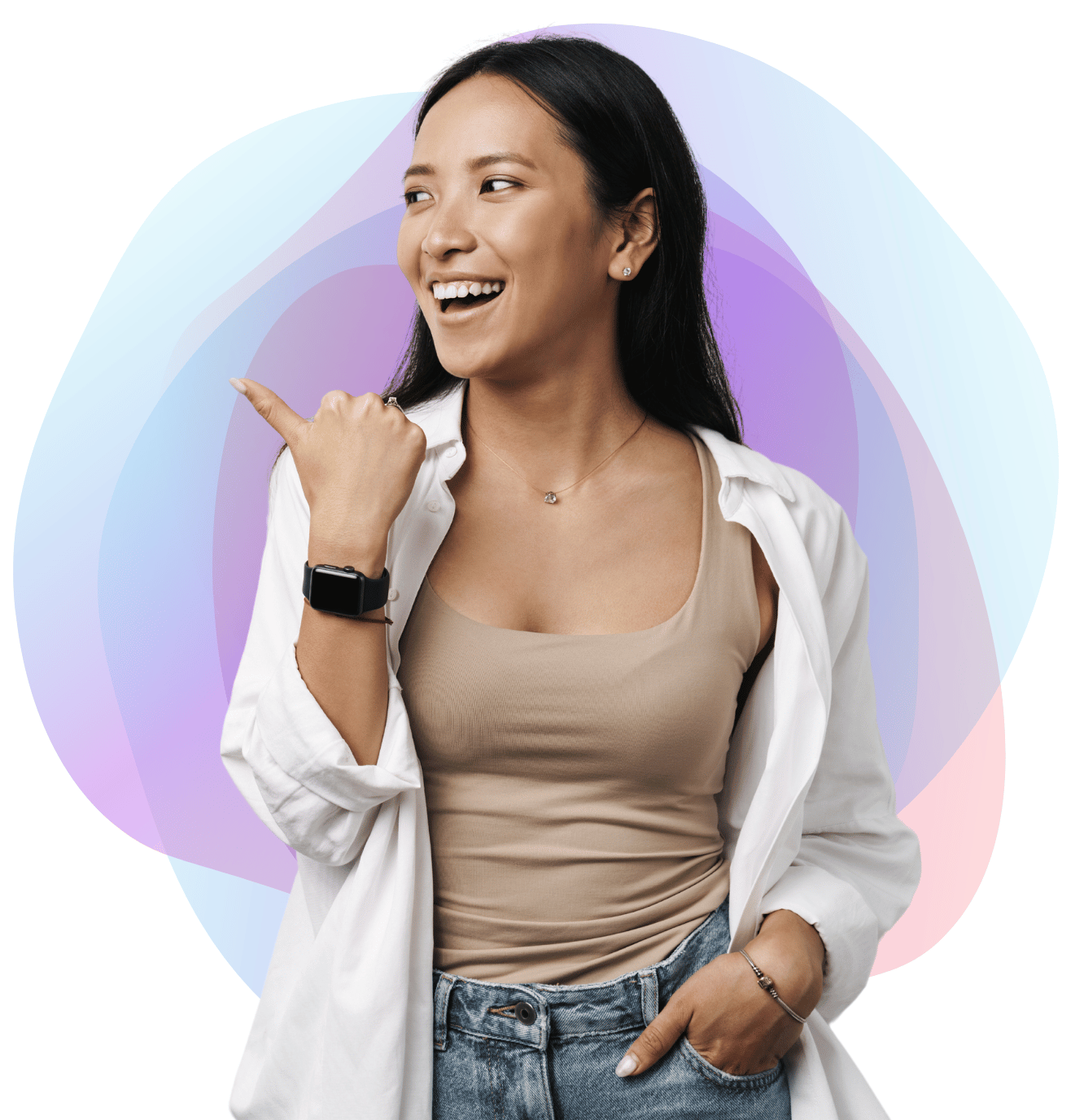 AI Enhanced Research

65%

65%

AI Enhanced Strategies

38%

38%

AI Enhanced Analysis

75%

75%
Our Sydney SEO Roadmap
Ah, Sydney—a bustling tapestry of life stretching from the golden sands of Bondi Beach to the serene bays of Mosman, where the hip and trendy Surry Hills mingle with the elegance of Double Bay. This isn't just a city; it's a sprawling canvas of opportunity.
Welcome to Marketing Matrix AI, the secret sauce that catapults your business into the limelight, no matter your locale. Nestled in Paddington or running a shop in Alexandria? With us, you're not just another pin on Google Maps; you're a destination.
Imagine this: your services becoming as talked about as the latest café opening in Glebe, or as recommended as a weekend getaway to Manly. Whether you're in the laid-back lanes of Newtown, the bustling commercial centres of Chatswood, or the tranquil neighbourhoods of Annandale, we bring your business to the forefront of digital conversations.
How, you ask? With a comprehensive suite of SEO services, from keyword research to on-page and off-page optimisation. Think of us as the artisans who infuse the spirit of Bronte into your digital presence, the maestros who elevate your online rankings like the refined tastes that fill the air in Woollahra.
But what's Sydney without its vibrant communities? From the culture-soaked streets of Darlinghurst and Redfern to the ritzy charm of Bellevue Hill and Vaucluse, we customise our strategies so your voice resonates where it matters most. You'll be the word-of-mouth talk in Leichhardt, the must-see in Elizabeth Bay, and the go-to specialist in Rozelle and Balmain.
While other agencies might lock you into one-size-fits-all solutions, we believe in a more nuanced approach, just like the diverse beauty that stretches from Lane Cove to Kirribilli, from Crows Nest to Waterloo. We are the alchemists transforming the ordinary into the extraordinary, the trendsetters in Potts Point and the reliable names in Summer Hill and Hunters Hill.
So don't settle for obscurity when your business could be as iconic as the views from Coogee or as buzzing as the nightlife in Ultimo. With Marketing Matrix AI, your venture isn't just seen; it's remembered.
Sydney's a big city, but the world is even bigger. Are you ready to leave your digital footprint, one suburb at a time? Your ticket to the limelight is just a click away. Act now, because in a city like Sydney, opportunities wait for no one.
Lets Take A Deep Dive Into What Goes Into Your SEO Campaign

Unleashing AI for Keyword Research: The SEO Sydney Advantage
Are you hungry for online success? What if I told you that you're missing out on traffic—goldmines of it—simply because you haven't pinpointed the perfect keywords? Enter our AI-infused keyword Research and analysis—your ticket to dominating the SEO game in Sydney and beyond. Here's how we're different:
The Low-Down on Competitors: Uncover, Overpower, Conquer
Think you know your competitors? Think again. Our cutting-edge AI digs deep into their sites, identifying keywords that your rivals are betting on. We get the lay of the land and plot a course for uncharted treasure troves of keyword gems.
The Power of Semantics: Crafting Keyword Clusters that Resonate
We're not just tossing a few relevant keywords into a pot and stirring. No, we're orchestrating a symphony of semantically clustered keywords. Our AI determines the cohesion and relevance of these terms to your unique business, ensuring your site becomes an authoritative, go-to resource.
Intent: The Heartbeat of Search
What are your potential customers really looking for? Our AI algorithms dissect the pulse of search intent, aligning your keywords with the real-world needs and wants of your target audience. The result? Traffic that doesn't just click but converts.
Unveiling the Long-Tail: Meet the Keywords You Didn't Know You Needed
Sure, short and snappy keywords are great. But what about the long-tail keywords? The ones that are less competitive but incredibly effective? Our AI sleuths these out, helping you capitalise on less competitive landscapes while driving high-conversion traffic.
Assessing the Battlefield: Keyword Opportunities & Obstacles
Not all keywords are created equal. Our AI scans for keyword difficulty, considering factors like search volume and competition. Then we focus on the golden opportunities that offer the best ROI. No sense battling for a hill when there's a mountain to be won.
Never Resting, Always Testing: Evolving Your Keyword Strategy
The world of SEO doesn't sleep, and neither do we. We're constantly monitoring keyword rankings and industry trends, fine-tuning your strategy to keep you ahead of the curve. Rest easy knowing your content stays fresh, relevant, and ultra-competitive.
Elevate Your Keyword Game with AI Precision
By integrating AI into our keyword research, we don't just meet the bar; we set it. What this means for you is unparalleled search visibility, exponential growth in organic traffic, and soaring conversion rates. Ready for the SEO Sydney advantage? Let's make your online presence not just seen, but unforgettable.
The Alchemy of On-Page Optimisation: Where Science Meets User Experience
Are you merely existing in the online realm, or are you capturing every gaze and click that comes your way? With our AI-enhanced On-Page Optimisation service, your website won't just exist; it will thrive. Let's delve into the nitty-gritty:
Content that Doesn't Just Speak, But Sells
Picture this: an AI so advanced that it can read your content and discern exactly what needs to be amped up. From keyword placement to topical depth, we re-engineer your existing content to make it irresistibly clickable and profoundly relevant, increasing both rankings and user engagement.
The Meta Magic: Your Secret Elixir for Visibility
We don't just toss in a few title tags and meta descriptions and call it a day. We create and refine these crucial elements, ensuring they're both keyword-rich and genuinely engaging. Then we add structured data markup, taking your search result from a house listing to a mansion on Sydney Harbour.
Internal Links: The Roads Less Travelled
Your site is a metropolis. The internal links? They're the highways and back alleys connecting the landmarks. We optimise these pathways, fortifying your site's topical authority and making navigation a breeze. And the anchor text? Custom-tailored to reflect your target keywords, naturally.
Images: Worth a Thousand Clicks
An image might be worth a thousand words, but an optimized image is worth a thousand clicks. We compress without compromising, making sure the visual appeal is still there. Plus, our keyword-rich file names and alt tags make your images an SEO goldmine.
The URL and Architecture: The Blueprint of Success
Think of your website like a house. Would you rather navigate a labyrinth or stroll through a logically designed space? We scrutinize and streamline your URL structure and site architecture, ensuring it's user-friendly and search-engine-ready.
Lightning-Fast & Mobile-Ready: Your Site on Steroids
If your page doesn't load within a blink, you've already lost the race. We supercharge your site's speed and make it mobile-friendly. Whether it's optimising code or leveraging browser caching, we make sure your site is a Usain Bolt, not a tortoise.
A Lifetime of Optimisation: The Story Never Ends
SEO is a marathon, not a sprint. We continuously monitor and adjust, taking your on-page SEO from good to grand. With the ever-evolving algorithms and user preferences, our AI keeps you not just in the game, but ahead of it.
The Whole Nine Yards: Unbeatable On-Page Optimisation
By harmonising AI insights with years of SEO acumen, we craft an on-page strategy that's not just effective but legendary. You'll experience enhanced rankings, laser-targeted traffic, and sky-high user engagement and conversions. Are you ready to transform from a contender to a champion? Our SEO Sydney On-page services will be your 24/7 salesman.
Off-Page Optimisation & Link Building: The Unseen Engine of Your SEO Powerhouse
Visibility, authority, trust—these aren't just buzzwords. They're the currency of the digital age. Welcome to our AI-enhanced off-page Optimisation and link-building service. Sit tight as we transcend the ordinary and enter the extraordinary.
Decoding Backlinks: Where Sherlock Meets SEO Sydney
We don't just look at your backlink profile; we dissect it. Our AI-driven tools and keen human intellect work in tandem to pinpoint your strengths and weaknesses. By assessing both your links and those of your competitors, we draft a blueprint for a backlink portfolio that's nothing short of exceptional.
Crafting Links Through Content: Your Brand's Magnetic Field
You're not a needle in a haystack. You're the magnet pulling the needles. We craft compelling, share-worthy content that not only resonates with your target audience but also draws in high-quality, relevant backlinks like bees to a honeypot.
The Art of Outreach: Building Alliances, Not Just Links
Link building isn't a transaction; it's a relationship. We identify and reach out to influencers, industry leaders, and potential link partners with personalised flair. The result? Backlinks that serve as both a vote of confidence and a handshake.
Guest Posts & Sponsored Content: The Royal Treatment
We unlock the gated communities of the web for you—industry-specific platforms where a mention amplifies your authority and drives credibility through the roof. Sponsored content and guest posts aren't just links; they're your brand on a global stage.
Social Media & Community Engagement: The Echo Chamber of Trust
Ever wonder how a whisper turns into a shout? That's the power of social media and online communities. By engaging actively, we don't just get you likes and shares; we pave the way for organic backlinks that have a ripple effect on your search engine visibility.
Niche & Local Directories: GPS for Your Brand
Your brand isn't just global; it's local. We pin you on the map by submitting your website to respected local and niche directories. This enhances your local SEO and serves as a compass pointing directly to your brand.
Salvaging the Sunken Treasure: Link Reclamation & Repair
In the digital ocean, links break. But we've got the diving gear. We identify broken or lost links and replace them with newer, stronger ones. Consider it the upcycling of the SEO world.
The Vigilant Guardian: Continuous Link Monitoring
We're not just building a sandcastle at the edge of the tide; we're building a fortress. Continuous monitoring ensures your backlink profile stands tall, impervious to the ever-changing tides of the SEO landscape.
The Sum of All Parts: Off-Page Mastery
By fusing AI's analytical prowess with human ingenuity, we don't just improve; we transform. We take your brand from being a mere participant in the online race to being the one waving the chequered flag. Prepare to dominate search engine rankings, captivate organic traffic, and watch your conversions soar. Welcome to the next level. Are you ready?
Unlock the Full Potential of Your Website with Our Technical SEO Mastery
SEO Sydney: The Pinnacle of Technical Excellence
We don't just optimise websites; we transform them into powerful search engine magnets. Discover how our Technical SEO services, deeply anchored in both technical accuracy and user satisfaction, can serve as the cornerstone of your overarching SEO strategy.
The Secrets of Crawlability & Indexability
Our sophisticated array of SEO tools doesn't merely identify issues—it annihilates them. From mending malfunctioning links to fine-tuning your robots.txt and XML sitemap, we ensure search engines relish crawling your site as much as users enjoy navigating it.
The Speed Your Site Deserves
Struggling with slow loading times? Not with us. We scrutinise every single millisecond, rooting out inefficiencies through methods like image optimisation, code minification, and utilisation of content delivery networks. The result? Lightning-fast pages that attract both users and search engines time and time again.
Seamless Experience Across Devices
In this mobile-centric world, we guarantee your website adapts impeccably to every screen size—from smartphones to desktops. Beyond just responsive design, we optimise touch elements and pare down milliseconds from your mobile page load times.
The Science of Structured Data & Schema Markup
Structured data and schema markup are to us what a palette is to an artist. We utilise these tools to augment the allure of your website in the eyes of search engines. You can expect features like rich snippets to dramatically elevate your click-through rates.
Eliminating the Sin of Duplicate Content
Duplicate content is an SEO cardinal sin. Our state-of-the-art tools comb through your website for any such offenders, implementing strategies like canonical tags and meta tags revisions. The goal is ensuring every page is as unique as your brand itself.
Intelligent URL Structure & Redirects
A clean, keyword-optimised URL isn't merely beneficial—it's vital. With unerring accuracy, we reconstruct your URL framework, employ strategic redirects, and sidestep troublesome dynamic URL parameters.
Fortifying Your Digital Castle: Security & SSL
In a digital realm fraught with hazards, we fortify your website's security by implementing Secure Socket Layer (SSL) protocols. This not only reassures your users but also earns you golden stars in the eyes of search engines.
Core Web Vitals: Where Performance Meets Experience
Page loading speed, interactivity, visual stability—these are more than just metrics. They establish your first impression. We diligently evaluate and improve these Core Web Vitals, leading to an exceptional user experience and loftier rankings in search engine results.
A Relentless Eye: Ongoing Technical Monitoring & Maintenance
Our AI-powered toolkit maintains continuous vigilance over your site, proactively extinguishing potential issues before they balloon into ranking-impairing problems. In an ever-evolving digital environment, we ensure you're always one step ahead.
By focusing on these crucial technical aspects, we not only elevate your visibility and rankings but also the entire user experience. The outcome? More than just clicks—you gain engagement, conversions, and a satisfaction level that transforms visitors into devoted advocates.

Unlock the Power of Local Exposure: The Ultimate SEO Sydney Solution
Step into the world of localised dominance. We're not just about SEO—we're about SEO that makes a difference where you live. Our Local SEO services are finely tuned to ensure your business shines like a beacon in local search, capturing targeted traffic and converting sidewalks into sales. Here's a detailed breakdown of how we make the magic happen:
Google My Business Mastery
We do more than just set up your Google My Business listing. We sculpt it to perfection. From the essentials like your name, address, and contact details, to the nuances like engaging visuals and business categories, we've got it all covered. Precision and completeness are our watchwords.
Local Keyword Magic
Ever wonder how some businesses constantly pop up for local queries? It's no accident; it's exceptional Local SEO. We utilise high-end tools to fish out the keywords that are golden in your area. Then, we optimise your site down to its meta tags to rank you prominently for those local searches.
Citation Crafting & Stewardship
Our handcrafted citations make your business unmissable across an array of online directories and local platforms. Consistency is key, and we make sure every mention of your business online is spot-on, making it effortless for potential customers to reach out to you.
Geographically Anchored Link Building
We're not just link builders; we're your local online ambassadors. Our team takes the initiative to collaborate with authoritative local websites, sponsor regional events, and network within your community to earn you those priceless, locally relevant backlinks.
Reputation Sculpting & Review Fortification
We're in the trenches with you, guarding your online reputation. From vigilantly monitoring reviews across platforms to actively encouraging satisfied customers to speak up, we've got your reputation covered.
Community-Engaged Content Crafting
We don't just write content; we craft local narratives. Whether it's through compelling blog articles, buzzworthy social media updates, or landing pages that resonate with your community, we make your business the talk of the town.
Local Schema Implementation
We enrich your website with location-centric schema markup, giving search engines extra, tasty bits of information about your business and its service area. This acts as a catalyst, rocketing your site up the local search ladder.
Mobile & Local Search Fusion
In a mobile-first world, we ensure your site is more than just mobile-friendly. We make it local search-ready. Features like click-to-call, live maps, and instant store locators make it ridiculously easy for your customers to go from browsing to buying.
Data-Driven Local SEO Stewardship
We're vigilant, constantly scanning the local SEO horizon with our advanced AI tools. The digital landscape may change, but our commitment to keeping you at the top of local searches never wavers.
By channeling our efforts through these pillars of Local SEO, we don't just aim to make you visible; we aim to make you a local legend. From increasing footfall to your physical outlets to skyrocketing your local online engagement, we're here to elevate every facet of your business. So, are you ready to conquer your local scene?

Why Content Marketing is Non-Negotiable in Today's Digital Battleground
In a world awash with digital chatter, standing out is no longer optional—it's imperative. Content marketing is your secret weapon, primed to captivate audiences, scale your online footprint, and more importantly, convert passive browsers into devoted customers. Let's explore why this is the pivot upon which your digital success spins.
The AI-Infused Future of Content Marketing with Marketing Matrix AI
The content game has a new ace—Artificial Intelligence. At Marketing Matrix AI, our tech-savvy approach catapults your content marketing strategy into the future. With AI analytics, we do more than just skim the surface; we delve deep into data to pinpoint high-potential keywords, identify audience-specific topics, and craft tailored strategies that amp up both engagement and ROI.
Crafting Your Content Marketing Blueprint
The Genesis: Keyword & Topic Mining
The cornerstone of any winning content marketing strategy is intelligent topic and keyword identification. We employ AI-backed algorithms to uncover trending topics and high-impact keywords, laying the groundwork for a content strategy that resonates with your ideal customers.
The Palette: Content Format Engineering
Not all content is created equal. Which format will elicit the most engagement from your audience? Be it gripping blog articles, fact-packed whitepapers, illustrative infographics, or viral-worthy videos, we strategise based on what your audience loves.
Content Alchemy
In our creative lab, seasoned content architects work diligently to craft content that not only mirrors your brand ethos but also integrates strategic keywords and topics. What you get is a powerful mix of SEO-optimised, compelling storytelling.
The Chessboard: Content Distribution & Amplification
Spreading the Word
Great content deserves a grand stage. We elevate your content's reach through meticulously planned distribution channels. From social media blitzkriegs to influential email marketing campaigns, we ensure your message reverberates where it matters.
Partners in Promotion
Why go it alone when you can have the Internet's influencers as allies? We pinpoint who among the web's influencers can best amplify your brand message and craft strategic partnerships to get your content the audience it deserves.
The Continuous Cycle: Optimising Your Content Playbook
The Litmus Test: KPI Tracking
Data doesn't lie, and we listen to what it has to say. Through ongoing analysis that scrutinizes key metrics like website traffic, social media impact, and conversion rates, we keep your strategy attuned to your audience's evolving preferences.
Tactical Re-calibrations
Strategies aren't set in stone; they're dynamic blueprints that adapt to deliver better outcomes. Based on the intel gathered, we dynamically tweak your content types, distribution avenues, and engagement mechanisms for perpetually high performance.
Why Choose Marketing Matrix AI?
With the technological prowess of AI and an unyielding commitment to quality, Marketing Matrix AI redefines what's possible in content marketing. We're not just a service provider; we're your strategic partner in carving a content marketing legacy that will echo through the digital corridors for years to come. Ready for the future? We're here to take you there.
Competitive Insights & Analysis
Why Unearthing Your Rivals Matters
It's a jungle out there, and knowledge of the other predators is more than just a safety net—it's your roadmap to triumph. Prying into your competitor's tactics and blunders isn't spying; it's gathering intelligence, vital for thriving in today's cutthroat market. Competitor analysis is your compass in this uncertain terrain, showing you not just where you are, but where you should be heading.
The Edge of AI in Sizing Up the Competition
Imagine having a spyglass that not only shows you what's ahead but predicts the future landscape. That's what Marketing Matrix AI brings to the table with its AI-boosted competitor analysis. This isn't your run-of-the-mill data scraping. Through the leverage of advanced AI technology, we dissect your competitors' online manoeuvres, marketing schemes, and even the pulse of their customer base. All this gives you a tactical advantage, enabling you to exploit opportunities and stay always one step ahead.
The Steps in Our Competitive Examination
Recognising the Competition
First things first—knowing who you're up against. We don't just skim the surface. Marketing Matrix AI utilises formidable SEO tools to identify those who are truly vying for the same market space, assessing aspects like their market share, digital footprint, and the products or services they're offering.
Stacking Up Your Capabilities
You can't improve what you don't measure. That's why we give you a side-by-side comparison of your metrics against those of your rivals. Our comparison isn't skin-deep; it's an x-ray into the anatomy of your online presence, from web traffic and "SEO Sydney" rankings to social media buzz.
Deciphering Enemy Tactics
Wondering what cards your competitors are holding? We dig deep into their marketing playbook, analysing their content, SEO initiatives, social media buzz, and even their paid campaigns. This helps us outline the do's and don'ts for your strategy.
Evaluating Strengths and Weaknesses
What makes them tick, and where do they trip? Our state-of-the-art, AI-powered data analytics will dissect your competitors' highs and lows, giving you the ammunition to exploit their weak spots while fortifying your own defences.
Constantly Fine-tuning Your Competitive Posture
Performance Vigilance
Just like weather patterns, your competitors' tactics can change. We keep an unblinking eye on the evolving landscape, continually assessing changes in their strategies and public sentiment.
Strategic Refinements
Staying stagnant is a recipe for disaster. Based on the ever-changing metrics, we'll calibrate your tactics, ensuring you not just survive but thrive.
What Sets Marketing Matrix AI Apart
With an arsenal of AI and an unquenchable thirst for data, Marketing Matrix AI isn't just another competitor analysis service. We're your allies in a world where data and timing converge for victory. Our methods focus on relentless data accumulation, meticulous scrutiny, and nimble strategy adjustments. With Marketing Matrix AI, you're not just playing the game; you're changing it.
Why The Pulse of Your Online Reputation Is Your Lifeline
Let's face it—your reputation isn't what you say it is; it's what Google, Yelp, and social media whisper behind your back. In the interconnected web of the digital age, the heartbeat of your business's reputation can be felt across platforms and borders. So, one misstep, and you're not just stumbling; you risk falling flat on your face. Monitoring and maintaining your digital reputation isn't just recommended; it's a necessity for your brand's survival and growth.
The Cutting Edge of AI in Reputation Surveillance
Imagine having a 24/7 watchdog that doesn't just bark but reports back with intelligence. Marketing Matrix AI employs next-generation AI technology to be your eyes and ears across the digital landscape. We're not just counting mentions or tracking reviews; we're decoding them, offering a real-time, 360-degree analysis of your online reputation. This empowers you with actionable insights to defuse ticking time bombs and leverage favourable sentiment.
The Blueprint of Our Reputation Management System
Cybernetic Vigilance
The first line of defence is awareness. We tap into the digital arteries where your brand is mentioned, be it social media, review sites, or niche forums. Our armoury of SEO tools allows for constant scanning, providing a panoramic view of your online reputation.
Emotional Barometers
The why is as crucial as the what. Our AI-fortified sentiment analysis doesn't just skim the surface; it dives deep into the emotional nuances behind your brand mentions, giving you the power to steer the narrative effectively.
Guardian of Reviews
Your digital reputation can hang by the thread of a single review. We not only keep tabs on these reviews but help you engage with them effectively, ensuring that your responses are timely, pertinent, and geared towards building customer trust.
The Social Media Pulse
Social media isn't just a buzz generator; it's the world's largest focus group. Our social media listening tools act as your brand's stethoscope, providing real-time insights into what your audience is saying and feeling across multiple networks.
The Dynamic Nature of Reputation Stewardship
Performance Telemetry
Resting on your laurels can turn them into thorns. That's why we continually refine our monitoring metrics, keeping tabs on sentiment trends, review scores, and mention frequencies to make sure you're not just on track but accelerating.
Tactical Readjustments
Based on our relentless analysis, we'll recalibrate your reputation management strategy, fine-tuning it for maximum impact and efficiency.
The Unique Mark of Marketing Matrix AI
When it comes to safeguarding your online reputation, we're not just another tool; we're your strategic partner. With Marketing Matrix AI, you get the triple threat of comprehensive surveillance, in-depth sentiment dissection, and agile, proactive management. We're not just helping you dodge bullets; we're helping you become bulletproof.

Why Mobile SEO Is No Longer Optional, It's Essential
Imagine you're a digital nomad. Not the kind that roams Bali beaches, but the kind that roams the digital landscape, searching for information, products, or services like yours. Now, let's put you in their pocket—right there on their smartphone. You can only do that if your website doesn't just speak mobile; it thinks mobile. This isn't just about visibility; it's about viability. Mobile SEO isn't an option; it's a necessity to stay relevant and competitive in today's digital marketplace.
The Game-Changing AI Advantage in Mobile SEO
Don't just go mobile; go mobile smarter. Marketing Matrix AI integrates AI-driven solutions to give you a bird's-eye view and a worm's-eye detail of your mobile SEO landscape. We go beyond surface-level analysis and dig deep into mobile metrics that matter. In a nutshell, we're turbocharging your mobile SEO by making intelligent decisions based on smart data. This enables you to create stellar mobile experiences that not only win Google's heart but also your user's undivided attention.
The Nuts and Bolts of Our Mobile SEO Methodology
The Mobile Audit Trail
Step one is reconnaissance—thorough, deep, and revealing. We deploy top-tier industry SEO tools that crawl through every pixel and code of your mobile website. This helps us gauge mobile-friendliness, scrutinise load times, and evaluate search rankings. All these contribute to a vivid snapshot of your mobile health.
Operation Mobile Excellence
You don't want to just show up; you want to make a statement. That's why we implement gold-standard mobile SEO techniques like responsive design, intuitive navigation, and content that play well in the mobile sandbox. The goal? A seamless user journey that tells Google you mean business.
The Speed Cheetah Initiative
In the mobile world, the hare beats the tortoise every time. We turn your mobile pages into Usain Bolts by streamlining elements that affect load time—be it image compression, code trimming, or efficient browser caching.
The Content Maestro
Mobile users don't read; they scan. Marketing Matrix AI crafts mobile-first content that doesn't demand attention; it commands it. Short, crisp, and laser-focused content that makes every word count, and every message stick.
The Perpetual Motion of Mobile SEO
The Watchtower of Metrics
What gets measured, gets managed. We keep our finger on the pulse of your mobile performance, continually monitoring vital metrics like search rankings, load speed, and user interactions.
Strategy on the Fly
The mobile landscape is dynamic; your strategy needs to be as well. Based on real-time data, we adapt and modify your mobile SEO blueprint to keep you ahead of the curve and on top of rankings.
The Distinctive Marketing Matrix AI Hallmark
Mobile SEO is not a one-and-done deal; it's a constant evolution. With Marketing Matrix AI, you get more than just mobile optimisation; you get mobile domination. Our commitment to tech-driven intelligence and relentless optimisation makes us not just a service provider but a strategic partner in your mobile journey. So, are you ready to own the mobile landscape? With Marketing Matrix AI, you're not just part of the game—you're ahead of it.
Voice Search Optimisation
The Tipping Point: Why SEO Sydney Can't Ignore Voice Search
Hey, let's talk about something we can't ignore—voice search. Gone are the days when typing into a search bar was the sole way to find what you need. Voice search has become the 'new kid on the block,' revolutionising how people engage with search engines. So, if you're not optimising for voice search, you're essentially playing catch-up. Let's avoid that, shall we?
Let the AI Lead: Your Unfair Advantage in Voice Search
Here at Marketing Matrix AI, we aren't just along for the ride; we're driving the voice search revolution. With next-level AI tech in our toolbelt, we can scour voice search trends faster than you can say "Hey Siri." Our advanced analysis isn't just efficient—it's downright game-changing. We spot the long-tail keywords and voice search trends before they hit the mainstream. We're talking about a quantum leap in organic traffic and user engagement.
The Nitty-Gritty: How We Roll with Voice Search
Step 1: The Pulse of Voice Search
First things first—trends. What are people searching for? How are they saying it? We take the guessing game out of the equation. Our state-of-the-art, AI-powered tools decode voice search behaviour, giving us the intel we need to steer your strategy in the right direction.
Step 2: Long-Tail Keywords, Short-Term Wins
When it comes to voice search, it's not just what you say but how you say it. Voice searches are like casual chats; they're longer and more relaxed. So, we fish out those relevant long-tail keywords to make sure your site is front and centre when those voice queries roll in.
Step 3: Best Practices—Say it Like You Mean it
We're talking easy-flowing content that rolls off the tongue, schema markup that makes Google happy, and local search tweaks that make your site a voice search magnet.
Step 4: Chatting with Your Tech Friends
Hey Alexa, Google Assistant, Siri—your website is going to get along with all of them. We make your site easily accessible through popular voice search platforms.
Keep it Rolling: Stay Ahead with Ongoing Optimisation
Metrics Don't Lie
We're always on the lookout, always monitoring. From your rankings in voice search to user interactions and organic traffic—we keep tabs on everything.
Pivot and Prosper
We aren't set in our ways; we adapt. If something isn't getting you the results you want, we adjust your strategy on the fly, keeping your site in those top voice search spots.
What Sets Marketing Matrix AI Apart
Think of us as the co-pilots to your voice search journey. With our AI technology, data-centric strategies, and ceaseless optimisation, we're not just riding the wave of voice search—we're creating it. We focus on comprehensive analysis, adherence to best practices, and continual strategy tweaking to ensure your success isn't just a flash in the pan.
So if you're looking to lead in the evolving digital realm, Marketing Matrix AI is the partner you've been waiting for.

Why Ignoring E-commerce SEO is Like Throwing Money Away
Picture this: You've got an e-commerce store stocked with amazing products, but what's the point if nobody can find you? In the e-commerce jungle, being easily discoverable is the name of the game. If you're not popping up in those critical search results, you're leaving money on the table. That's where E-commerce SEO jumps in—it's your flashlight in this dense digital forest.
AI, Your Secret Weapon in E-commerce SEO
Listen, you could go the traditional SEO route, but why would you when you could supercharge your efforts? At Marketing Matrix AI, we combine the best of traditional SEO methods with cutting-edge AI technology. The result? A strategy that takes your online store to the next level, driving not just traffic, but qualified traffic that converts.
E-commerce SEO: How We Make the Magic Happen
Step 1: Your Store's Health Check
The first thing we do is a comprehensive performance audit of your online store, utilising AI-enhanced tools. From search engine rankings to user engagement and conversion rates, we see it all, warts and goodies.
Step 2: Keywords, Your New Best Friends
This is where we dig deep. Our AI tools root out high-impact keywords—those gold nuggets that will drive qualified buyers to your site. Then, we strategically sprinkle them throughout your site, from product descriptions to meta tags.
Step 3: Seamless Browsing? Yes, Please
Your online store needs to be more than just pretty—it needs to be smart. We fine-tune your site structure and navigation, making it not just user-friendly but also search engine-friendly.
Step 4: Product Pages that Sell Themselves
An amazing product page does two things well: it sells and it ranks. We give your product pages the SEO facelift they need, tweaking titles, descriptions, and images, and adding that all-important schema markup.
Keep Your Store In Shape: Ongoing Optimisation
Always on the Monitor
We don't just set it and forget it. We keep a hawk-eye on how your online store is performing, tracing metrics from rankings to user engagement and conversion rates.
Agile Adjustments
SEO isn't static; it's an evolving beast. Based on real-time performance data, we tweak and adjust your strategy to make sure you're always at the top of your game.
The Marketing Matrix AI Seal of Excellence
If there's one thing we understand, it's the rapid pace of the e-commerce world. Our AI-enhanced e-commerce SEO service is designed to give you a lasting edge. We're here not just to play the game but to change it. With comprehensive analytics, strategic adjustments, and a relentless focus on best practices, your e-commerce SEO isn't just safe with us—it's set to skyrocket.

Website Speed Optimisation
Why A Snail-Paced Website is Your Fastest Route to Failure
Imagine, you've got seconds to capture a visitor's attention. But oops, your website is still loading! In a world that values speed, a slow website is the silent killer of user experience and SEO rankings. We're talking lower engagement, weaker conversions, and a massive blow to your organic traffic.
Unleash the Power of Speed with AI-Based Optimisation
Why settle for standard when you can go supersonic? Marketing Matrix AI brings AI tech to the table to turbocharge your website speed optimisation. You don't just get quicker load times; you get an all-round stellar user experience that catapults your search rankings and boosts your organic traffic.
Hitting the Gas: Our Website Speed Optimisation Blueprint
The Diagnostic Run
First thing's first: we need to know what we're up against. Our AI-empowered tools probe into every aspect of your website's speed, right down to load times and server responses. We sift through the data, unearthing insights that become the foundation for our action plan.
Picture Perfect: Image Optimisation
Think your high-res images are impressing your visitors? Think again. They're likely making them click away. We smartly compress and resize your images, ensuring they load as swiftly as they look stunning.
Code, Streamlined
Heavy code is like an anchor dragging your website down. We trim the fat off your HTML, CSS, and JavaScript files. The result? A leaner, meaner website that races through load times.
CDN & Caching: The Speedster's Allies
Why make your users wait when you can deliver content at the speed of thought? By fine-tuning caching and plugging into a Content Delivery Network, we make sure your content is always a hop, skip, and a jump away from your global audience.
Pit Stops: Ongoing Fine-Tuning
The Constant Vigil
Performance isn't a 'one-and-done' game. We perpetually monitor your site, scrutinising everything from load times to server response. When we see room for improvement, we jump in.
The Strategy Pit Stop
The digital realm is ever-changing, and so should your strategy be. Based on ongoing analytics, we tweak and twist your speed optimisation game plan, keeping you always in the fast lane.
Marketing Matrix AI: Where Speed Meets Excellence
The crux? Our AI-powered website speed optimisation isn't just about faster load times. It's a holistic strategy aimed at supercharging your entire online presence. From in-depth performance analysis to best practice implementation, and let's not forget continuous optimisation, we're not just another SEO agency. With Marketing Matrix AI, you're gearing up for long-term, high-speed success.

Conversion Rate Optimisation
The Importance of Turning Clicks into Actions: Conversion Rate Optimisation Unveiled
Let's face it. You're not just in the game for the clicks; you're here to see those clicks turn into real actions. Whether that's a purchase, a subscription, or a filled-out form, your bottom line thrives on these conversions. That's why boosting your conversion rates isn't just good practice—it's essential for unlocking sustainable growth without splurging on extra advertising.
Powering Conversions with AI: The Marketing Matrix AI Edge in CRO
What if I told you that AI isn't just a buzzword, but a game-changer in the realm of Conversion Rate Optimisation (CRO)? At Marketing Matrix AI, we take CRO to the next level by harnessing the prowess of cutting-edge AI algorithms. These algorithms delve deep into user behaviour, unearthing valuable insights that enable us to refine and perfect your website for maximum conversion. The result? A website that not just looks good but converts like a charm, bolstering your business growth.
The Anatomy of Conversion Rate Optimisation: A Step-by-Step Process
Web Conversion Diagnostics
The first step towards boosting your conversions is scrutinising your existing metrics. Our SEO Sydney team employs robust analytics platforms to give you a 360-degree view of how your site is performing—conversion rates, user flow, and engagement levels.
Smoothing the User Journey: UX Enhancements
Ever clicked away from a confusing website? We ensure your visitors don't have to. By refining your website's layout, navigation, and aesthetics, we make the user experience a stroll in the digital park.
Data-Informed A/B Testing
Guesswork has no place in CRO. We utilise A/B testing to pit different elements of your site against each other—headlines, CTAs, images—and let the data do the talking. The result? Scientifically validated website changes that lift your conversion rates.
Personal Touch: Tailored User Experiences
Generic experiences don't cut it anymore. We wield potent analytics tools to segment your audience, providing hyper-personalised user experiences that not only capture attention but also convert.
Continuous Conversion Excellence: The Journey Never Ends
Performance Watchtower
Keeping your website at peak conversion rates is a never-ending job. We are on constant vigil, monitoring metrics like engagement, user flow, and yes, conversion rates.
Tactical Refinements
CRO isn't a set-and-forget operation. Relying on continuous data analysis, we periodically fine-tune your CRO strategies, making sure you're always at the top of your conversion game.
Why Choose Marketing Matrix AI for CRO?
With our AI-enabled, data-backed approach, Marketing Matrix AI is not just another agency. We are your strategic partner for long-lasting conversion success. We go beyond mere tweaks, providing a holistic, AI-powered CRO strategy that drives tangible business growth, turning your existing traffic into a valuable asset.
Reveal the Hidden Potential

of

Your Website with Our Expertise
Do you feel like your website is fading into obscurity on search engines? Keep the faith, because we've got your back. Let us elevate your game with our complimentary website evaluation. We'll not only pinpoint what's sabotaging your site but also lay out a roadmap to skyrocket your online visibility. Why leave your website in the shadows when we can unleash its inherent power as a team? Let our SEO Sydney team get you on the right track today!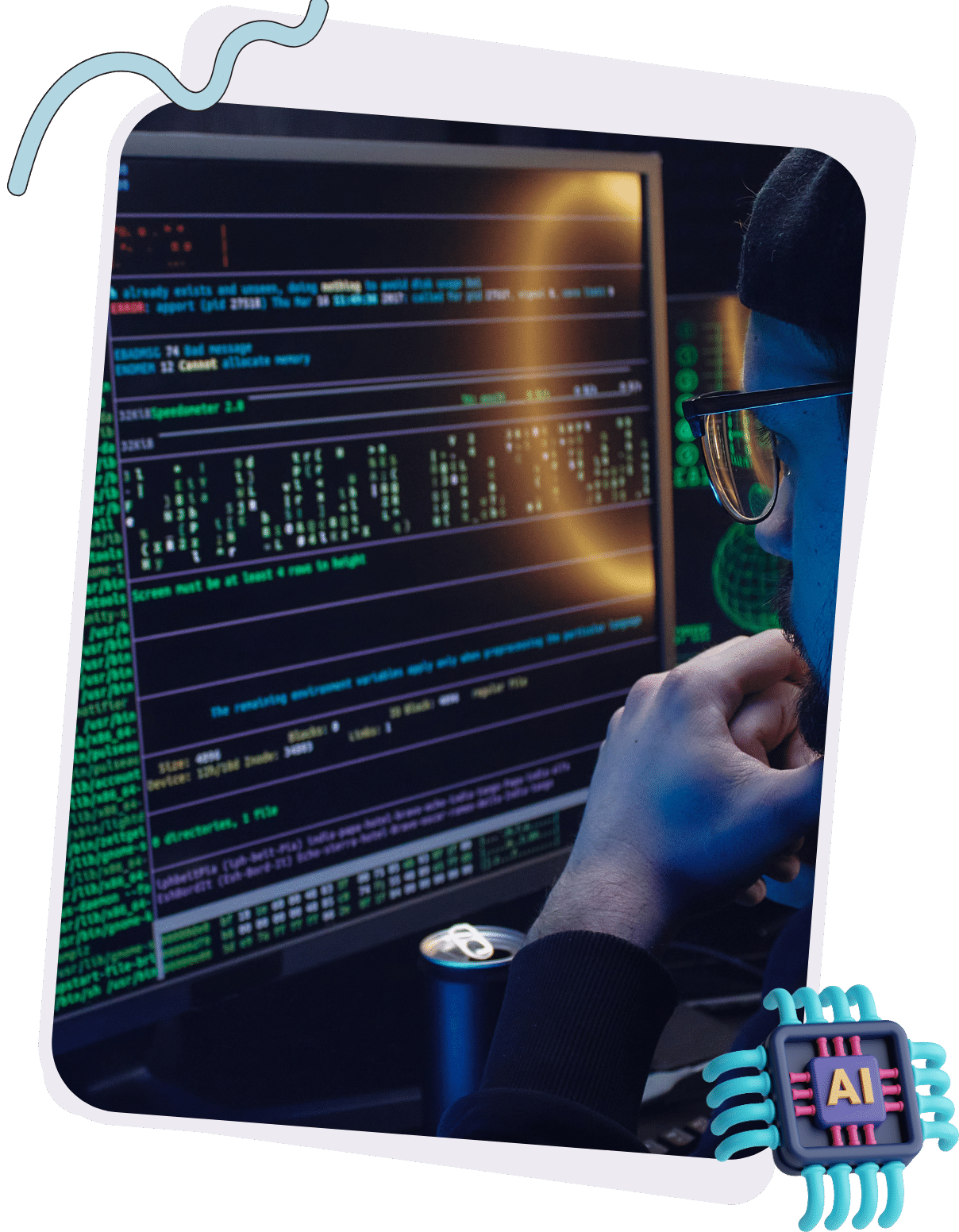 Work With An  SEO Agency That Puts
You & Your Business First
Hey there, it's Jason checking back in. Kudos for sticking around to this stage—you've got grit. You know, navigating the maze of an SEO Sydney campaign isn't for the faint-hearted. And that's precisely why partnering with us is the best move you can make. Here's the scoop.
Absolute Honesty: Long-lasting relationships are my jam, and that's built on a foundation of transparency. When you choose to entrust your business to us, we reciprocate by keeping all channels of communication wide open. No smoke and mirrors—just real talk and authentic partnership.
Unwavering Integrity: At the core of our agency is an unshakeable commitment to diligence and ethical conduct. We only win when you do. That's why elevating your business isn't just a task—it's our ultimate objective.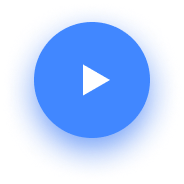 Sydney

Businesses Will Love The Results Our

SEO Sydney

Brings
Five-Star Experience, Every Time: At our SEO Sydney agency, your satisfaction isn't just a goal—it's a guarantee. We're all about a customer-centric ethos, consistently going the extra mile for every client. Expect nothing less than the level of exceptional service we'd demand ourselves.
Hey there, folks! Appreciate you diving into what our agency has to offer. Take the leap and partner with us—you won't regret it, that's a promise.
Jason Kearney
Director of Marketing Matrix AI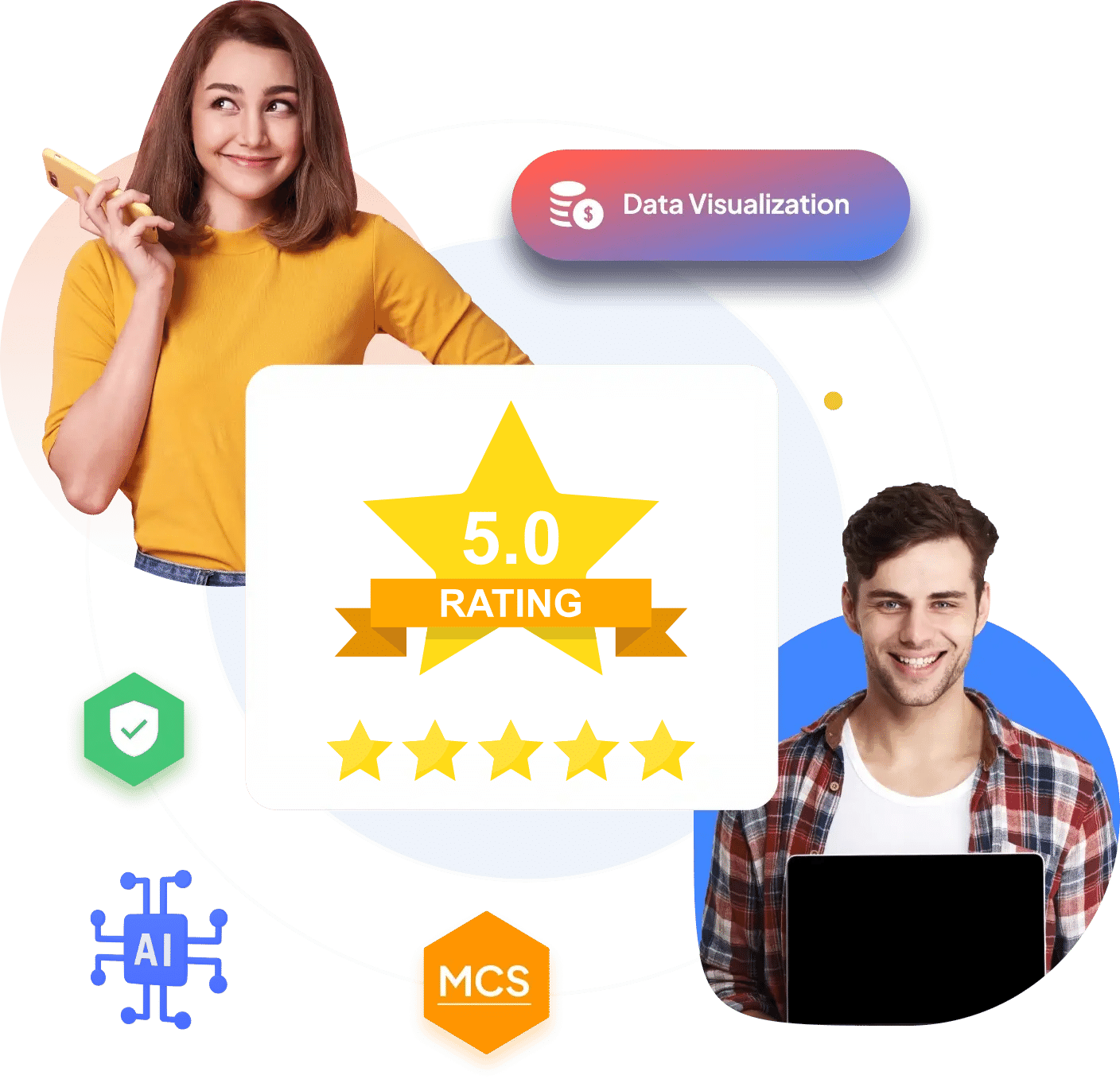 Frequently Asked Questions
Common Questions About Our
Sydney SEO Agency
We are here to help. If you can't find the answer here get in touch. 
Do you only work with Sydney companies?
No, we are based in Sydney but we work with businesses across Australia, and globally. Jason has worked with companies in Australia, the UK, Asia, and the USA.
How long does SEO take?
SEO is an ongoing process. Once things get moving with your campaign if you spend $1 and get $5 or $10 worth of value out of the traffic and leads we provide you, then most companies see this as a worthwhile investment into the growth of their company.  
To start to see positive results can take anywhere from 6 to 12 months depending on the market conditions for your industry. Google moves slowly when it comes to moving websites around in the SERPs. 
Some factors on the timescale can be, the age of your website, the strength of the competition, the number of links your website already has compared to your competitors, your perceived authority in the space, and many other factors. 
Some websites can see positive results in as little as 3 months. 
Do you provide a free SEO audit?
Yes, we provide you with a basic SEO audit. This audit is nowhere near as extensive as the audits we do when we begin a campaign for you. The free audits we provide are a great snapshot of the health of your website and the strength of your competitors. 
After you have done your free SEO audit we will content you to discuss our findings. sometimes if you don't know all the jargon and lingo they can be a little hard to understand. So, we have someone call and walk you through exactly what we have found. We will provide you with some very useful insights. 
Why did you pick our company? (video audits)
If you have been lucky enough to have had one of our SEO experts reach out to you about your business and website, then you're welcome. We spend a lot of time combing through Google search results if we have found your business and reached out, then this is because of a few factors. 
We would like to work with you and your business, so we are being proactive. 

We like your company and want to help you get ahead online. 

We think you might only need to change a few things to achieve great results.

We love the design of your website and just want to be a part of something cool. 

You are a local business in the Sutherland Shire because we like to help our local businesses kick butt in search. 
If you do have us reach out, we have spent many hours looking into your website, market, industry and competition. In the video, we will show you live what we have found and what we think that we can do to help. 
Just reply to the email we send, and we can then set up a Zoom or phone call to create a custom campaign for you. 
Frequently Asked Questions
Answers to commonly asked questions about our AI-powered SEO services and how they can benefit your business.
How long does it take to see SEO results?
SEO: A Marathon, Not a Sprint: When it comes to seeing tangible outcomes, SEO is a slow burn. You're looking at a timeline of 3 to 6 months, sometimes even more, influenced by variables like your industry, competition, and your site's current standing. Patience and persistence are your allies here, because the magic of SEO grows exponentially over time.
How do you measure SEO success?
Quantifying Success, The SEO Way: To gauge how well we're doing, we don't just rely on gut feel; we zoom in on key performance indicators like organic traffic, keyword positioning, user engagement, conversion rates, and ROI. These metrics not only validate our methods but also enable us to fine-tune our approach through data-driven insights.
Can you guarantee top rankings on Google?
Promises We Can Keep: Let's be clear—no self-respecting SEO agency can hand you a guaranteed ranking on a silver platter. With ever-evolving search algorithms, there are variables that even we can't dictate. But what we can pledge is this: Our AI-powered, data-driven tactics are engineered to bolster your site's search engine visibility and effectiveness, full stop.
How do you stay up-to-date with algorithms?
Immersed in industry currents, we're steadfast observers of the shifting tides. Conferences, news, networks – our channels of insight. Algorithmic updates and best practices, don't elude us; they inspire. We navigate the dynamic sea, ensuring our strategies mirror the vanguard of guidelines and trends, ever-current, ever-wise.
What industries do you work with?
Across a tapestry of industries, our clients reside – e-commerce, tech, healthcare, and more. With SEO empowered by AI, our strategies mold to the distinct essences of diverse businesses, crafting bespoke paths for success.
Do you offer any other digital services?
In the grand symphony of digital orchestration, SEO is just the opening note. Alongside, we unveil a symphony of services – social media's vibrant melody, PPC's strategic cadence, email's resonant harmony, and content's eloquent narrative. Our holistic approach harmonizes each facet of your online tapestry, orchestrating success's crescendo
Can you help with website Creation? 
As maestros of SEO and digital realms, our spotlight shines brightest there. Yet, we're no strangers to collaboration, melding seamlessly with your web artisans. A harmonious duet emerges – optimized for engines, and enchanting for users. Seeking design virtuosos? We hold the map to trusted partners, guiding your journey to digital symphony.
How often will I receive updates?
Unlocking insights is our gift to you. Each month, a comprehensive performance manuscript arrives – a testament to progress etched in data. Dashboards, tailored for your gaze, stand ready, revealing the journey's every twist. But numbers aren't our sole language – communication is our melody. Dialogue dances, questions find answers, and together, we refine the symphony, fine-tuning the strategy's cadence.
What is your pricing structure?
Within our chamber of offerings, price weaves its intricate tale. Like a bespoke garment, each service and support tier finds its place. Packages, custom-crafted to your business's essence, stand as monuments to your goals. For the key to a tailored quote, reach out – let's converse, explore the contours of your vision, and mold an offering that's uniquely yours.
Can I cancel my contract at any time?
n the realm of collaboration, we sculpt enduring partnerships. Yet, life's canvas is ever-shifting, and circumstances may steer your course anew. Within the parchment of your contract lies the intricacies of our dance. To navigate the path of change, find solace in your terms and conditions, or take my hand and let's converse – together, we'll explore the avenues that lay ahead.
What about Confidentiality & Data Security?
In our realm, confidentiality and security reign supreme. Your trust, a cherished gem, is safeguarded by protocols of steel. Sensitive whispers remain veiled, a sanctuary of secrecy. We vow never to usher your data into the hands of outsiders unless your nod of approval has been bestowed. Your secrets are safe, cradled within our embrace.
Do you offer international SEO services?
Globetrotters of SEO, we are. Languages and lands, they beckon us. For clients spanning horizons, we orchestrate. International SEO, a symphony we conduct – tailored strategies, traversing borders, guiding your business's echo to every corner. Your global audience, a constellation waiting to be illuminated.
How do you handle search engine penalties?
If the digital winds have veered you off-course, fret not. Our compass guides us to penalties deciphered. A meticulous expedition unravels the why, birthing a roadmap to redemption. Technical crevices were mended, the albatross of low-quality backlinks shed, and content transformed to dance with the search engine's tune. Our vigil continues, watching your ascent, hand in hand, towards recovery's embrace.
What are some common challenges with SEO?
In the realm of SEO, challenges abound – algorithmic tempests, backlink mazes, content crucibles, technical labyrinths, and the dance of local prominence. A tapestry of trials woven by the digital cosmos. Fear not, for our arsenal is fortified with AI's wisdom. Algorithmic waves are harnessed, backlinks fortified, content crowned, technical intricacies untangled, and local realms embraced. Our mission? To carve a path to online visibility, a crescendo of growth achieved.