Unearth Peerless SEO Wollongong Services at Marketing Matrix AI. Picture your site ascending Google's ladder, ballooning traffic, and a meteoric ROI. Fiction? Far from it; it's our commitment to you. Fusing over a decade of SEO expertise with AI's laser focus, we're your compass to owning the search sphere. Still unconvinced? Scroll further. We're about to convert your scepticism into solid faith.
We are SEO Wollongong We help you Crush It
Wollongong SEO Specialists
We help local Wollongong businesses just like you. Want to be found online on Google? Watch our Wollongong SEO video. 
The Go-To SEO In Wollongong.

Work With The Pros!
Putting your money into SEO Wollongong brings unmatched dividends in generating leads. Why is that, you ask? Because the sweat and strategy you pour into search engine optimisation accrue lasting value. Contrary to paid ads, which drop off the radar when you hit 'stop', SEO keeps giving. The time you invest today echoes into continuous traffic and conversions, in the long-term. Still not sure? Just keep scrolling. Your hesitation is about to become a wholehearted belief.
Steady Growth & Authority
SEO acts as your equalizer, enabling even small firms to go toe-to-toe with giants. By mastering search engine optimisation in Wollongong, you don't just climb Google ranks you claim your throne in your field. Got scepticism? Continue reading. Your doubt is on the brink of becoming a steadfast conviction.
Gone are SEO's simplistic beginnings; it's an evolving beast now. Teaming up with an SEO agency still using stale strategies from a mere two years ago can tank your Google standing. Essentially, SEO sends a clear message to Google's algorithm: your site is a reliable authority in your area, deserving of page-one real estate.
Work with our SEO specialists.
Your site must transmit varied and robust signals to Google. The displayed content has to be not just trustworthy and precise, but also hold authority within your field. We make this happen through intricate signals we craft, aimed to propel your rank for particular sector-specific keywords.
How Does Our Wollongong SEO Agency Help with Rankings?
SEO is no longer just about keywords; it's a multifaceted discipline now. The role of a Wollongong SEO agency has mushroomed, encompassing not just technical understanding but also content generation, link acquisition, industry rapport building, coding, in-depth research, and beyond. Are you intrigued about the full extent? Continue reading to discover what our SEO agency undertakes to amplify your online presence. We are SEO experts when it comes to Wollongong SEO.
Time-Tested SEO Strategies: While SEO evolves, some core principles stay unaltered. Crafting top-notch content that answers the questions of your target audience is one. Then, this content needs to be fine-tuned for the exact keywords that prospective clients use to find businesses akin to yours on the web.
Innovative SEO Approaches: Unless you've been off the grid, you know about artificial intelligence. We leverage AI across multiple facets of our Wollongong SEO services, giving us a leg up over competitors still stuck in cookie-cutter SEO tactics.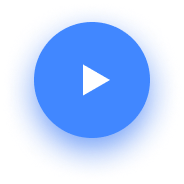 What Goes Into Wollongong SEO?
Your SEO campaign is a complex beast with many moving parts. Here are just a few things that go into delivering you a winning search engine optimisation campaign.

This is where the magic starts, the ignition point of any high-octane SEO campaign. Right here, we roll up our sleeves and pinpoint the master moves that set you up for success. 

This is the linchpin, folks—the pivotal move before and throughout your SEO odyssey. These are the golden keywords we zero in on. Curious yet? The ride's just getting started.
Ah, the nitty-gritty phase. This is where we roll up our sleeves and tailor our craft to your web pages, aiming to rocket those chosen keywords to stardom. 
We get under the hood here, tweaking your site's backbone to amp up core web vitals, zip, and overall oomph. Why? Because performance isn't just a perk; it's a make-or-break ranking factor. Ready for turbo mode?

Ah, the content bonanza! We churn out content like there's no tomorrow, aiming to snag and skyrocket rankings for an arsenal of keywords. Content isn't just king here; it's the entire kingdom. Ready to conquer?
Let's not forget the unsung heroes—off-page elements like those backlinks from other sites. They're the silent but potent power players that can make or break your Google rankings. Feeling the importance? Trust me, it's huge.
4 Easy Steps to Getting Started With Your Wollongong SEO Campaign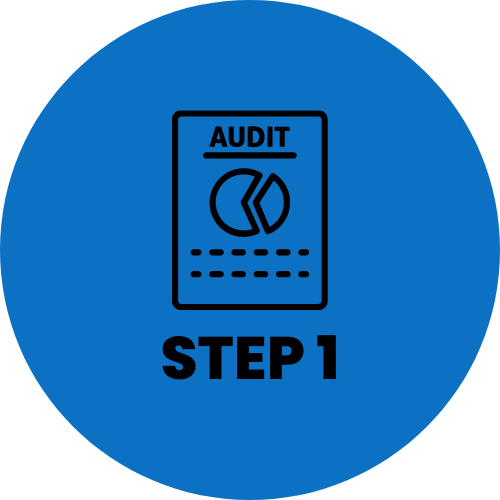 Audit Website
First off, we dish out a complimentary audit and a bird's-eye view of your competition—no strings attached. Check your inbox, you'll find a PDF audit and a custom Loom video laying bare our findings. Expect a follow-up call soon to pencil in a strategy pow-wow. Ready to dial in?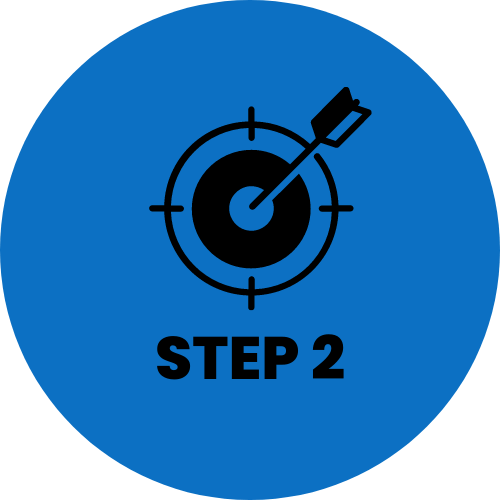 Strategy Session
Next, we tee up a 20-minute Zoom pow-wow, on the house. Spill the beans—tell us your wildest dreams and ambitions. Your congenial SEO guru will then cook up some personalized game plans to turn your 'wants' into 'gots.' Ready to talk shop?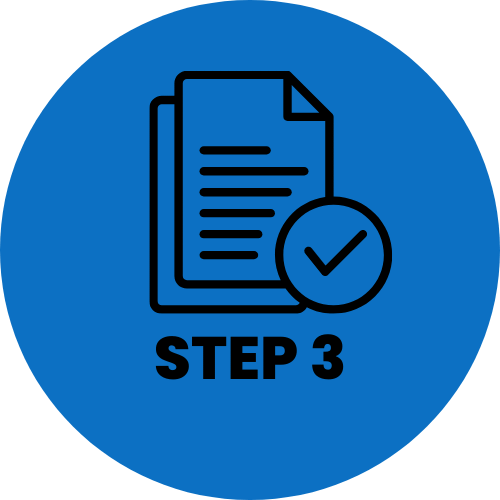 Proposal
Boom! A proposal hits your inbox, breaking down our month-to-month action plan for your SEO crusade. Once you give the green light, we're off to the races—snagging access to your website, Google Analytics, Google Search Console, and any other secret passwords. Ready to get this show on the road?
Implementation
After we secure the keys to your digital kingdom—your site and Google accounts—the real fun begins. We set the gears in motion, executing the grand strategy tailor-made for your biz. And don't worry, we keep you in the loop with monthly updates so you can eyeball your SEO campaign's progress. Sound like a plan?
Custom SEO Campaigns

For any Size Business With Any Budget
Looking for an SEO agency that doesn't leave you in the dust? That's us, folks. We get it—this is your business, your baby. So whether you want to be hands-on or kick back, we adapt to you. Want to steer or just be a passenger? You call the shots. Read on to find out how our SEO experts can help you shine.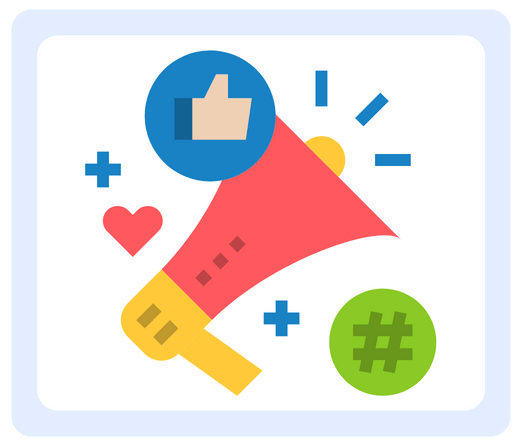 Every SEO campaign we run is bespoke and handcrafted just for you. Whether you're itching to rule the local Google search scene or conquer the search sphere nationwide and then some, we're your crew. Ready for world domination—or maybe just neighbourhood fame?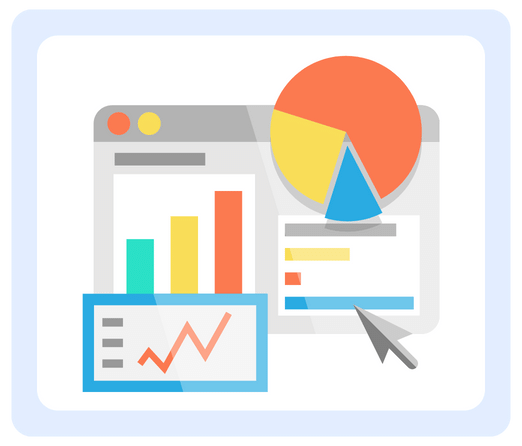 We believe in keeping you clued in, no smoke and mirrors. Each month, we serve up digestible reports so you can size up just how your SEO saga is unfolding. Like reading the scorecard in an exhilarating game, only this time, you're always winning. Sound good?
Dedicated Accounts Manager
You're not just a client; you're a VIP. That means you get your own dedicated account manager. Whether you're itching for on-the-fly tweaks or just craving a crystal-clear rundown of our moves, your personal SEO sidekick is just a call away for ultimate peace of mind. How's that for service?
AI-Driven SEO Strategies for the Growth Of Your Business Online
Revved up with AI, our SEO strategies are custom-built for Wollongong growth. We mix data analytics with industry gold standards to catapult businesses to new heights. Through meticulous analysis, targeted adjustments, and ongoing vigilance, we set enterprises up to dominate competitive landscapes. Ready to rocket your business with search engine optimisation to its growth goals?
71% of clicks on Google happen on the first page. More impressively, the top three results snatch about 50% of those clicks!
The reality is sobering. Less than 1% of searchers bother with second-page results. Yes, you read that correctly, less than 1%!
Just Some of Our SEO Tools
The Basics Of Our
SEO Process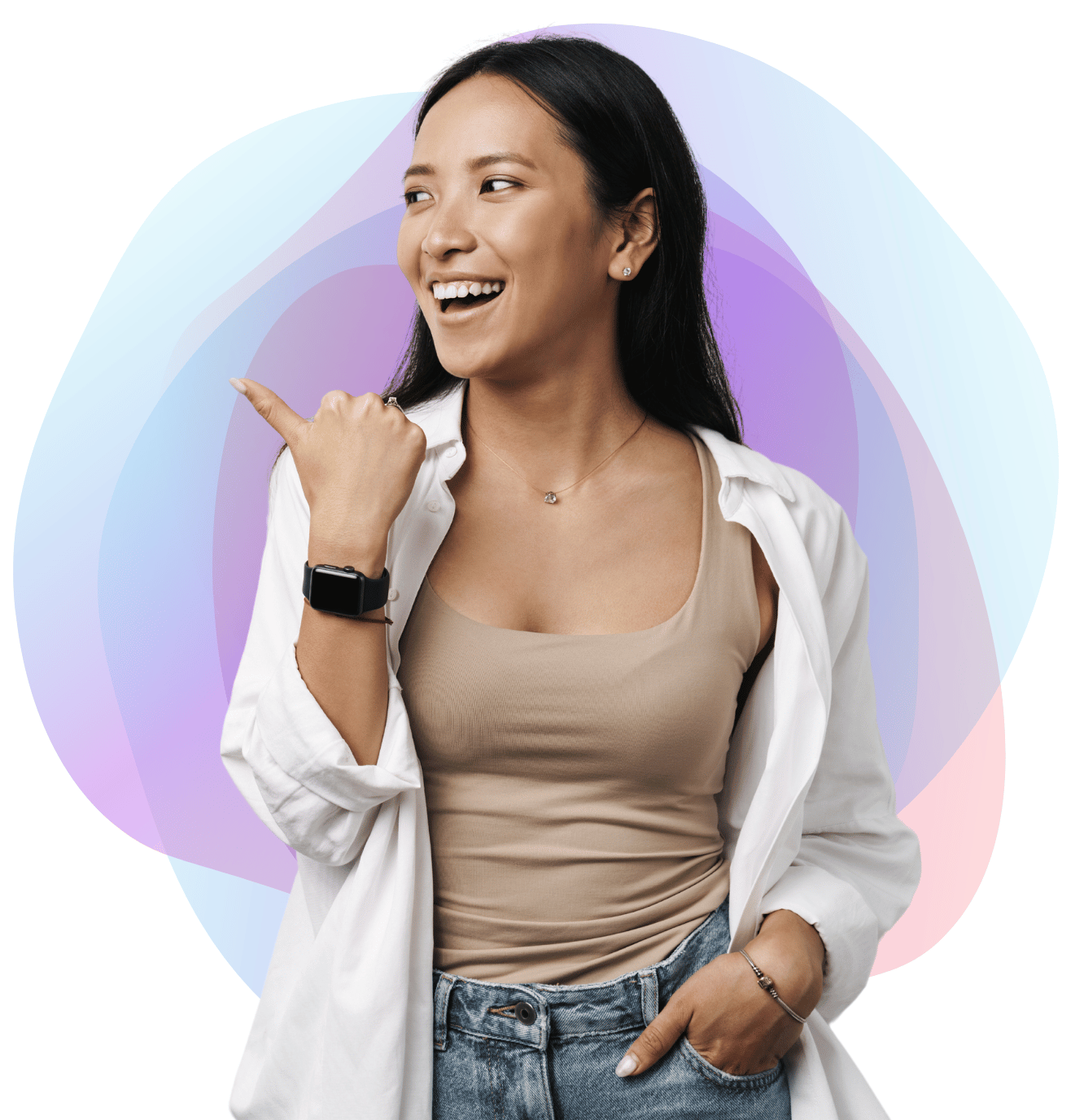 AI Enhanced Research

65%

65%

AI Enhanced Strategies

38%

38%

AI Enhanced Analysis

75%

75%
Our Wollongong SEO Roadmap
"Hey, Wollongong! Listen Up! Do you own a business in Fairy Meadow, Corrimal, or even far-flung Primbee? Doesn't matter where you are; I've got news that's hotter than a summer's day at Windang Beach! 🏖️
You see, folks, SEO isn't just a fad. Nope. It's the rocket fuel your business needs to soar higher than Mount Keira!
Think I'm kidding? Ask about the thriving businesses in Unanderra and Berkeley or the booming shops in Lake Heights and Warrawong. They'll tell you that to survive and THRIVE in this digital age, you've got to be seen. And how do you become more visible than the lighthouse at Wollongong Harbour? One word: SEO.
Hold on. Not just ANY SEO. We're talking about Marketing Matrix AI's revolutionary SEO services. Why? We don't just serve you; we super-serve you, no matter if you're in Dapto or Horsley, Kanahooka, or Koonawarra.
Got a boutique in Balgownie or a café in Cordeaux Heights? Listen up! We dig deep—deeper than the coal mines Kembla Grange is known for—to unearth the right keywords that set you apart. Our AI technology is so advanced; it's like the future settled in Mangerton and decided to stay!
Still sceptical? Ask our satisfied clients from Towradgi to Tarrawanna, Russell Vale to Coledale. They'll tell you we don't just target keywords; we aim for CONVERSIONS! We want people not just to find you but to BECOME your customers. That's the Marketing Matrix AI difference!
From on-page and off-page optimization to high-quality backlinks, we've got it all! We're not just in the SEO game; we're changing it—just like Austinmer changed the beach game! 🌊
Think about it: Would you rather wander aimlessly like a lost surfer in Woonona or ride the SEO wave to ultimate success? Make the smart choice, like the entrepreneurs in Mount Pleasant and Mount Ousley did. Choose an SEO service that gets you, your business, and your local market.
Reach out NOW, and let's turbo-charge your online presence. Our experts are standing by to help whether you're in Thirroul, Bulli, or East Corrimal. Let's make every corner of Wollongong—from Fernhill to Bellambi—your stage. Your audience is waiting. It's SHOWTIME!" 🌟
Lets Take A Deep Dive Into What Goes Into Your SEO Campaign

Keyword Research: The Unbeatable Edge in SEO Wollongong & Beyond
Dream of conquering the Google rankings in your industry? Enter Marketing Matrix AI's world-class Keyword Research and analysis service. We tap into sophisticated AI algorithms to fish out the most sought-after, lucrative, and conversion-friendly keywords that your target audience is typing into Google. Here's how we set the gold standard in the realm of keyword research:
The Rival Watchtower: Peerless Competitor Analysis
Forget guesswork. We deploy our AI magic to dissect your competitors' websites, down to the keywords they rank for. The intelligence gathered doesn't just inform us; it catapults your business ahead by revealing untapped keyword goldmines. Our SEO experts know what it takes to spy on your competitors. 
Semantics & Keyword Grouping: Beyond Single Words
We delve into AI-empowered semantic analysis to clump similar keywords together. This nuanced layer enables us to construct robust keyword clusters that resonate with a broad spectrum of search intents, elevating your website's authority and online visibility.
Search Intent Decoding: No More Shots in the Dark
Our AI algorithms decode the psychology of search, honing in on the intent behind every keyword. What's the payoff? Traffic that doesn't just visit but converts. It's not just about clicks; it's about ROI—quality over quantity, every single time.
The Long-Tail Treasure Trove
Forget mainstream. Our expertise extends to unveiling long-tail keywords, the less contested but high-conversion gems. It's like having a secret weapon that fast-tracks you to ranking milestones, attracting a more qualified and conversion-ready audience.
Sizing Up Keywords: Measuring Difficulty & Opportunity
Our AI doesn't just unearth keywords; it scrutinises them. Evaluating each keyword's ranking difficulty—blending competition, search volume, and other critical parameters—we pinpoint the high-reward keywords. Keywords that not only rank but also translate into tangible business impact.
Agile Keyword Monitoring & Tweaks: Stay Ahead or Be Forgotten
The world of SEO is ever-evolving, and so should your keyword strategy. We perpetually track your keyword performance against industry currents, calibrating your keyword portfolio as needed. This ensures your content remains razor-sharp, ahead of the competition, and primed for the ongoing Google algorithm dance.
By weaving AI into every strand of our Keyword Research and analysis, we're not just a step ahead—we're leaps ahead. We translate this advantage into superior search visibility, ramped-up organic traffic, and turbocharged conversions for your business. Welcome to the future of Keyword Research. Welcome to Marketing Matrix AI.
On-Page Optimisation: Your Digital Welcome Mat for Google & Visitors Alike
Searching for that magnetic pull to make search engines and online users fall head over heels for your website? Welcome to Marketing Matrix AI's On-Page Optimisation service. A service blending AI wizardry and traditional SEO craftsmanship to construct an irresistible, well-oiled web machine. Here's what you get:
The Art of Content Fine-Tuning: Beyond Keywords
Our AI-injected tools scrutinise your existing content, dissecting elements like keyword frequency, readability, and topical richness. Then we revamp it. The outcome? Content that not only charms search engines but captivates your audience, bolstering both rankings and user engagement.
Meta Magic & Structured Brilliance: Your Website's Gift Wrapping
Think meta tags and structured data are mere table stakes? Think again. We customise and polish these elements so they're not just relevant but magnetic. By implementing structured data, we make your web pages stand out in the SERPs like a crown jewel.
The Inner Web: Masterful Internal Linking & Anchor Text
We play matchmaker, connecting the pages within your website using a labyrinth of smart internal links. The anchor text? Optimised to the hilt to resonate with your target keywords. The result: a fortified web structure that pleases both Google and your users. Our SEO services in Wollongong can link the hell out of your website.
The Silent Performers: Image Optimisation
We trim down your image files to zippy sizes without blurring their appeal. Throw in keyword-rich file names, alt tags, and captions, and voilà! Your images are not just eye candy; they're SEO powerhouses that enhance both search visibility and accessibility.
Logical Design & URL Zen: The Blueprint of Success
What's in a URL? A lot, actually. We fine-tune your URL structure and site architecture for utmost clarity, aligning them with search engine optimisation and user-experience best practices. Every URL is a keyword-optimised avenue leading to a more discoverable, user-friendly digital experience.
Page Speed & Mobile Agility: The Need for Speed
Slow load times are yesterday's problem. We tackle speed and responsiveness from every angle—optimising code, exploiting browser caching, and making your website respond like a charm on any device. Why? Because speed and mobile-friendliness are today's currency.
Continuous On-Page Vigilance: The Eternal Watchdog
The digital landscape is ever-shifting. Our AI technology keeps a constant eye on your on-page performance, flagging opportunities for data-driven refinements. Staying updated isn't a luxury; it's a survival necessity.
By fusing AI smarts with unparalleled SEO acumen, our On-Page Optimisation service crafts a website that's not just searchable but irresistibly clickable. The benefits roll in elevated search rankings, amplified organic traffic, and a surge in both user engagement and conversions. Welcome to the high-stakes table of On-Page Optimisation, powered by Marketing Matrix AI.
Off-Page Optimisation & Link Building: Your Secret Superpower for Skyrocketing Search Rankings
Imagine having a virtuoso team of SEO experts, bolstered by cutting-edge AI tech, constantly tinkering to make your website the talk of the digital town. Well, you don't have to imagine it, you're already here. Let's dive deep into what our Off-Page Optimisation & Link Building powerhouse does for you:
The Backlink X-Ray: Decoding Your Link DNA
Our state-of-the-art algorithms dive into your existing backlink portfolio and eye your competition. The result? A sniper-focused strategy to acquire those golden, high-calibre links that give you an unfair SEO advantage.
The Content Magnet: Links That Love You
Through our AI-powered content creation, we craft pieces so compelling that they attract backlinks as honey does bees. The aim? To make your content not just shareable but irresistibly linkable, whether you're seeking SEO services in Wollongong or any other location in Australia or around the world.
The Social Maestros: Outreach & Relationship-Building
Who are the big players in your niche? Bloggers? Influencers? Industry journals? We identify them, court them, and engage in tailor-made outreach campaigns that end in valuable, context-aware backlinks. Consider these strategic alliances in the SEO Wollongong arena.
Your Brand on Premium Billboards: Guest Posts & Sponsored Content
By leveraging a vast network of industry connections, we don't just build links; we build your brand. How? Through prime guest posting and sponsored content spots that make you a thought leader, not just another URL.
Digital Social Butterflies: Social Media & Online Communities
Social buzz and SEO go hand-in-hand. We keep you active and noticed on the social channels and forums that matter, driving not just eyeballs and engagement but quality backlinks too.
Your Name in Lights: Local & Niche Directory Submissions
Think globally, link locally. We list your site on the crème de la crème of local and niche directories. It's not just a backlink; it's a seal of local and topical authority.
Broken Link Alchemy: Turning Loss into SEO Gold
Links break, but our resolve to perfect your link profile never does. We identify the breaks and the gaps, and we fix them or fill them. It's about making your backlink profile unassailable.
The Eternal Watchtower: Link Monitoring & Quality Checks
Our job isn't done once a backlink is secured. We monitor. We adjust. We ensure each link continues to serve your grand search engine optimisation strategy, powered by real-time data and AI insights.
With AI at the helm and a crack team of link-building artists on board, our Off-Page Optimisation & Link Building suite is your magic wand for achieving search engine supremacy. Boost your search visibility, command more traffic, and watch your revenue graph soar. Welcome to Marketing Matrix AI, where links don't just connect, they convert.
Technical SEO Services: The Backbone of Your Digital Success
In the digital world, your website's technical performance is akin to the foundation of a building. The stronger it is, the more resilient and enduring your online presence will be. At Marketing Matrix AI, we apply a robust Technical SEO strategy to ensure that your website not only appeals to search engines but also provides a seamless experience for your users. Here's how we architect your website's technical brilliance:
The Crawl & Index Maestros: Unearthing Hidden Treasures
Using our industry-leading tools, we identify and fix all crawl and index issues that are obstructing search engines from understanding your site. Broken links? Crawl errors? We catch them and correct them, ensuring your site is as accessible to Google as an open book.
Speed Demons: Crafting Lightning-Fast Experiences
Slow and steady doesn't win the race in the digital age. Our team digs deep to optimize your site speed, which includes minifying code, leveraging browser caching, and implementing content delivery networks (CDNs) that make your site fast and furious.
One Site Fits All: Mobile Optimization & Responsive Design
In a mobile-first world, responsiveness isn't an option—it's a necessity. Our team crafts a mobile-friendly experience, tuning touch elements, and accelerating mobile page loads to ensure your site looks and works great on all devices.
Data Architects: Structured Data & Schema Markup
We augment your website's data to speak search engines' language. Structured data and schema markup are applied meticulously to pave the way for rich snippets and improved click-through rates (CTR), enhancing your visibility in search results.
The Originality Cops: Duplicate Content & Canonicalisation
In SEO, uniqueness matters. We sniff out duplicate content like a hound and take appropriate actions—be it canonical tags or meta tag updates—to ensure your website stands out as a unique entity in the search engine landscape.
URL Wizards: Clean, Concise, and SEO-Friendly
URL structure can make or break your SEO. Our experts work to align your URLs with best practices—keyword-optimized, logically structured, and free from dynamic parameters that could trip up search engines.
The Security Squad: SSL Implementation & Vulnerability Checks
A secure website is a trusted website. We roll out SSL certificates and patch up any security loopholes, giving both users and search engines the confidence to interact with your site, which can also positively impact rankings.
User Experience Maestros: Core Web Vitals & UX Enhancement
We understand that great user experience translates to SEO success. By optimising Core Web Vitals, such as load speed, interactivity, and visual stability, we enhance your site's UX, contributing to its authority and search engine favorability.
Your Technical SEO Watchtower: Ongoing Monitoring & Maintenance
The digital landscape is ever-changing, and so is your website's technical health. Our AI-powered tools serve as your vigilant guardians, spotting and fixing any emerging issues before they can dent your rankings or user experience.
Our Technical SEO services don't just make your website "work"; they make it "win," whether you're seeking SEO services in Wollongong or any other location in Australia or around the world. We lay a technically sound foundation upon which your broader SEO strategy can thrive, contributing to superior rankings, greater user satisfaction, and, ultimately, increased conversions and revenue. Welcome to a technically flawless future with Marketing Matrix AI.

Turbocharge Your Local Visibility: The Unmissable Local SEO Machine
Unveiling Your Google Business Profile
Imagine your Google Business Profile as your personal billboard on the digital highway. We'll craft it to perfection—right down to your name, address, phone number, opening times, eye-catching photos, and the most fitting categories and attributes.
Local Keyword Sleuthing
Think SEO Wollongong as your secret code to a treasure trove. Our powerful Local SEO arsenal deciphers this code, making sure your website's content, meta tags, and structured data sing in harmony with these local cues.
Mastering Citation Building & Stewardship
Picture being cited by every relevant authority in town. That's what we aim to do for you in the online world, consistently setting up and managing your citations across varied online directories and review sites.
Local Link Building
Envision receiving the local version of a knighthood. We secure high-quality, local backlinks from the community's most esteemed figures, be it via local bloggers or sponsoring neighbourhood events.
Review Management & Generation
Think of this as your online reputation insurance. We monitor and reply to reviews across platforms like Google Business Profile, Yelp, and TripAdvisor, while proactively encouraging positive feedback from your happy clients.
Localised Content Creation
Imagine a town crier announcing your business's expertise. We produce enthralling, community-centric content that echoes with your audience, from blog articles to social media posts and location-specific landing pages.
Location-Specific Schema Markup
Picture giving search engines a GPS to your business. We employ location-specific structured data markup to make it easier for search engines to grasp the essence of your business and its locality.
Mobile Optimisation & Local Search Features
Think of this as rolling out the red carpet for your mobile visitors. From click-to-call functions to integrated maps and shop finders, we make your site a dream to navigate on mobile.
Ongoing Local SEO Monitoring & Maintenance
Visualise a perpetual-motion machine that constantly elevates your Local SEO. Our AI-backed tools ceaselessly scrutinise your performance, letting us tweak your strategy with data-driven precision.
Conclusion
By zeroing in on these key Local SEO aspects, we make sure your business is the talk of the town in local search results for SEO services in Wollongong, funnelling more foot traffic to your physical site, escalating brand recognition, and in the end, driving your sales and revenue skyward.

Why You Can't Afford to Ignore Content Marketing
In the digital age where attention is currency, content marketing isn't just a strategy—it's your lifeline. Riveting, value-packed, and spot-on content not only charms your audience but also catapults you to the top of search engine rankings. The formula is simple: apt content marketing equals brand elevation.
The Artificial Intelligence Edge in Content Marketing
Marketing Matrix AI brings you the future today with our AI-amped content marketing services. Imagine a virtuoso composer crafting a symphony—our advanced AI tech performs data-fuelled research, cherry-picking high-potential keywords, relatable subject matters, and formats that strike a chord with your target demographic. Custom-crafted strategies, turbocharged by AI, max out engagement and conversions. We don't just level the playing field; we redefine it.
Crafting Content and Shaping Strategies
Topic and Keyword Research: The Heartbeat
The genesis of a killer content strategy lies in identifying winning topics and keywords. Our AI-enabled tools perform deep-dive research, unearthing those diamond-in-the-rough keywords and topics that'll get your audience's pulse racing.
Content Format Selection: The Secret Sauce
To hit the bullseye in audience engagement, Marketing Matrix AI studies your crowd's quirks and leanings, selecting formats—be it blog posts, whitepapers, case studies, or viral videos—that keep them hooked and booked.
Content Production: The Creative Cauldron
Our legion of word wizards and content alchemists brew content that not only mirrors your brand's ethos but also skillfully weaves in the researched keywords. SEO-optimised, these pieces become your Trojan horses in the digital world.
Amplifying Content: Distribution and Promotion
Marketing is no longer about the stuff you make; it's about the stories you tell. We pinpoint the most potent channels—email marketing, social thunderstorms, and influencer alliances—to ensure your narrative becomes legendary.
The Continuous Loop: Content Marketing Optimisation
Performance Analysis: The Reality Check
Our AI analytics serve as your content performance barometer, keeping tabs on organic traffic, social shares, and conversion metrics that matter.
Strategy Adjustment: The Fine-Tuning
Armed with performance intel, we tweak your strategy—content, channels, promotion—with the precision of a Swiss watchmaker, ensuring that your content marketing campaign is always in its prime.
The Marketing Matrix AI Gold Standard
In a world drowning in content, we help you become the lifeboat your audience didn't know they needed. Marketing Matrix AI's AI-infused content marketing service is not just about surviving the digital jungle; it's about ruling it. When you partner with us, you're not just another brand; you become an unforgettable story, a legend in your own right.
Competitive Insights & Analysis
The Secret Weapon: Why Knowing Your Rivals is a Game-Changer
Knowing who you're up against isn't just smart—it's survival. A laser-focused competitor analysis illuminates the battlefield, giving you a birds-eye view of your rivals' moves, strengths, and vulnerabilities. It's the intel you need to make savvy choices and leapfrog the competition.
The Marketing Matrix AI Turbocharge: AI-Driven Competitor Analysis
Get ready for competitive intel on steroids. With Marketing Matrix AI's state-of-the-art AI technology, we sift through the noise and tune into what's crucial: your competitors' online fingerprints, strategy blueprints, and public sentiment. Armed with this AI-sparked insight, you'll spot opportunities, sidestep landmines, and outmanoeuvre the competition—even if you're doing SEO Wollongong style.
How We Roll: The Anatomy of Competitor Analysis
Picking the Targets: Identifying Competitors
Step one in any spy mission is knowing who you're spying on. Our arsenal of advanced SEO tools zeroes in on your key competitors by assessing variables like market share, digital footprints, and product arsenal.
The Scorecard: Competitive Benchmarking
Ever wonder how you stack up against the Joneses of your industry? We take that curiosity and turn it into actionable data. Metrics like website visitors, SERP positions, and social buzz serve as your performance yardstick.
The Playbook: Dissecting Competitor Marketing Strategies
If you're in the game, you better know the plays. We go undercover, investigating your rivals' SEO, content marketing, social game, and paid ad crusades, leaving no stone unturned.
Strengths and Weaknesses: Your Opponent's Achilles Heel
Our AI-enhanced magnifying glass reveals not just where your competitors shine but where they falter. This high-octane intel allows you to exploit their weak spots while fortifying your own defences.
Always in the Loop: Continuous Competitor Analysis Optimisation
The Pulse: Ongoing Performance Checks
Think of this as your continuous competitor health check-up. We keep our fingers on the pulse, monitoring the shifts in your rivals' strategies, online presence, and audience perception.
The Art of War: Strategic Refinements
Static strategies are for museum exhibits, not businesses. We'll continuously fine-tune your game plan, using real-time performance data to keep you one step ahead of the competition.
Why Marketing Matrix AI is Your Unfair Competitive Advantage
In the cutthroat game where the rules are ever-changing, Marketing Matrix AI is your steadfast ally, whether you're seeking SEO services in Wollongong or any other location. Our AI-backed competitor analysis gives you more than just data; it gives you wisdom—the kind you can act. When the playing field is in perpetual flux, we make sure you're not just keeping up; you're leading the pack.
Why Tracking Your Reputation is Non-Negotiable
Your online reputation isn't just digital window dressing—it's the lifeblood of your business. One bad review or snarky tweet can tip the scales. The reputation you've painstakingly built is a fragile ecosystem, thriving on positive buzz and endangered by negativity. In a world where reputation is currency, tracking and nurturing your online image isn't optional; it's vital.
The Marketing Matrix AI Secret Sauce: AI-Boosted Reputation Management
Let's face it—reputation tracking is more complicated than it looks. Cue Marketing Matrix AI's AI-empowered reputation service. We trawl the digital ocean for brand mentions, reviews, and sentiments with laser-like precision. Using AI's computational brawn, we're not just spotting trends; we're predicting them, enabling you to sidestep PR blunders and bask in the limelight.
How We Do It: The Reputation Blueprint
The Digital Ears: Online Presence Monitoring
Your brand isn't just what you say it is—it's what Google says it is. With a plethora of SEO tools, we scour social media, review sites, and the entire digital sphere for your brand's footprints, giving you an omniscient view of your online reputation.
The Emotional Barometer: Sentiment Analysis
It's not just what they're saying; it's how they're saying it. Our AI-powered sentiment analysis digs deep into the nuance of public sentiment, so you can not just listen but truly understand, allowing you to steer the narrative or jump on a goodwill bandwagon.
The Feedback Wrangler: Review Management
Reviews are like mini-advertisements, either for or against you. We serve as your vigilant review custodians, ensuring that every customer voice is acknowledged, and every fire is doused before it becomes an inferno.
The Social Antennae: Social Media Monitoring
What's trending about you on Twitter? What's the Instagram chatter? Social platforms are today's water coolers, and we're there to eavesdrop for you. Our listening tools keep tabs on all the whispers, laughs, and debates surrounding your brand.
The Ongoing Fine-Tuning: Reputation Management Re-calibration
The Dashboard: Performance Metrics
Your reputation isn't set in stone; it's shaped by a rolling wave of public opinion. That's why we keep our finger on the pulse, tracking KPIs like sentiment fluctuations, review ratings, and the frequency of your brand mentions.
The Masterstroke: Strategy Refinements
Based on real-time data, we tinker with your reputation management strategy. Be it adjusting the way we respond to reviews or fine-tuning the parameters of our monitoring tools, your strategy evolves to keep you one step ahead.
What Sets Marketing Matrix AI Apart?
With AI-driven insights and a finger always on the digital pulse, Marketing Matrix AI's reputation tracking doesn't just preserve your brand's image; it enhances it, whether you're seeking SEO services in Wollongong or looking to drive more traffic to your website. In a landscape that's constantly shifting, we offer you a steady, data-backed strategy that keeps your reputation not just intact but thriving. Trust Marketing Matrix AI to be your eyes and ears in the relentless world of online reputation management.

Why Mobile SEO is Your Unfair Advantage
Think about it. Your customers are likely scrolling their phones right this second, looking for what you offer. But here's the kicker: if your site's not optimised for mobile, you're not just missing the boat—you're sinking it. Welcome to the era where Mobile search engine optimisation isn't a luxury; it's a survival necessity.
AI: Your Ace in the Hole for Mobile SEO
"What's so special about your mobile SEO service?" you ask. It's not just SEO; it's AI-enhanced SEO. Imagine a detective so keen it can spot clues invisible to the human eye. That's what our AI tech does for mobile SEO. With algorithms smart enough to diagnose and fix performance bottlenecks, we're not just making your mobile site better; we're making it the best. Whether you're local or international—say, focused on SEO Wollongong or beyond—our methods make you globally competitive.
The Nuts and Bolts: Our Mobile SEO Blueprint
Your Mobile Health Check: Performance Assessment
First off, we don't guess; we measure. Using industrial-grade SEO tools, we gauge your site's current mobile might. Load times? Check. User-friendliness? Double-check. Search rankings? Triple check. We give you the hard facts and the soft truths about where you stand.
Going by the Book: Implementing Mobile SEO Best Practices
Rules are there for a reason: they work. Our approach involves more than just tweaks and tinkers; we bring in mobile SEO best practices like responsive design and intuitive navigation. We're like tailors for your mobile site, ensuring a fit so perfect your users can't help but engage.
Speed is Not Optional: Page Load Optimisation
Remember, your mobile visitors aren't just users; they're judges—judges of your speed, efficiency, and ultimately, your brand. We trim the fat and streamline your mobile page load speeds. Image compression? Done. Code minification? Sorted. Browser caching? You got it.
Content that Sings: Mobile Content Enhancement
Mobile users don't want an encyclopedia; they want the cliff notes—concise yet compelling. That's the kind of content we craft. Each word is calibrated for maximum impact and relevance to your audience.
The Continual Polish: Sustained Mobile SEO Mastery
Watchtower: Ongoing Performance Oversight
We're your watchdogs, constantly monitoring the crucial metrics that spell success or doom for your mobile site. Expect reports that don't just highlight data but narrate the ongoing story of your performance.
Tune-Ups as Required: Strategy Re-Calibration
Your mobile site is a living thing, changing in real time. As such, it deserves a strategy that adapts, not one that stagnates. Based on monitoring, we fine-tune your game plan, ensuring you're not just in the race but ahead of it.
Why Marketing Matrix AI is Your Mobile SEO Maestro
Think of us as your silent partners, armed with AI-driven insights and committed to your mobile site's relentless improvement, whether you're seeking SEO services in Wollongong or any other location. It's not just about meeting standards; it's about setting new ones and driving more traffic to your website. For long-term mobile SEO success, your only option is Marketing Matrix AI.
Voice Search Optimisation
Why Ignoring Voice Search Could Cost You Big Time
Voice search is more than a trend; it's a tectonic shift in the way people look for information. Miss out on this, and you're essentially turning away a vast chunk of organic traffic knocking at your digital door. The good news? Getting voice search right means your customers can find you without lifting a finger—literally.
AI: The Game-Changer in Your Voice Search Game
Traditional SEO is like using a fishing net; voice search optimisation is more like spearfishing. It requires precision, and that's where our AI prowess comes into play. From understanding user behaviour to sniffing out those elusive long-tail keywords, our cutting-edge AI technology makes your voice search strategy unbeatable.
The Blueprint: How We Fine-Tune Your Voice Search Presence
The Crystal Ball: Voice Search Trend Analysis
The first order of business? Understanding what people are actually asking their virtual assistants. We dive into the data, mining it for gems like popular queries and trends, so we know exactly how to position you in the voice search landscape.
The Magic Words: Long-Tail Keyword Identification
Voice searchers aren't typing; they're talking, and that means their queries are longer, more natural, and yes, more conversational. We pinpoint the long-tail keywords that match this natural speech pattern, making sure your business is the answer to their questions.
The Rulebook: Voice Search Best Practices
We're not just playing the game; we're playing it right. From generating conversational content to employing schema markups for data structure, we make sure your website speaks the same language as voice search algorithms.
Alexa, Siri, Google: Making You Friends With Voice Assistants
Compatibility with voice assistants isn't an afterthought; it's a core component of our strategy. We optimise your site for all the major voice players—Alexa, Google Assistant, Siri—ensuring you're heard loud and clear, no matter the platform.
Ongoing Voice Search Excellence: The Never-Ending Journey
The Health Check: Performance Monitoring
In the voice search game, resting on your laurels is a no-no. We continually track key metrics—like ranking trends and user engagement—ensuring your voice search presence stays robust and relevant.
On-the-Fly Adaptation: Strategy Refinements
Your voice search strategy isn't set in stone; it's more like clay, malleable and ever-changing. Based on ongoing metrics and performance, we reshape and refine your strategy, keeping you in the pole position of voice search rankings.
The Marketing Matrix AI Edge: Why We're Your Voice-in-Voice Search
Voice search is evolving, and you need a partner that evolves with it, whether you're seeking SEO services in Wollongong or any other location. With Marketing Matrix AI, you're not just getting an agency; you're getting a partner who lives and breathes AI-driven insights and strategy, driving more traffic to your website. It's not just about keeping up; it's about staying ahead. And that's the Marketing Matrix AI promise.

Why E-commerce SEO is Your Sales Engine in Wollongong and Beyond
Your digital storefront might as well be invisible if it's not optimised. That's why "SEO Wollongong" is more than just a keyword—it's your ticket to the top of search results and, ultimately, business success.
AI: Your E-commerce SEO Secret Weapon
Step aside, generic SEO strategies—here comes AI-driven power! Our technology dives into the nitty-gritty of your e-commerce game, turbocharging your presence not just globally but also locally, in bustling markets like Wollongong.
Unfolding the Blueprint for E-commerce Victory
Your Store's Health Check: E-commerce Metrics Decoded
What's the health score of your e-commerce site? With our AI-based analytics, we dissect your online operations to give you a crystal-clear snapshot, from user engagement to sales conversion.
Keyword Magic: The Heartbeat of Local SEO Wollongong
Your store may be online, but your customers live in the real world. We use AI to identify localised, high-impact keywords—like "SEO Wollongong"—and optimally weave them into your digital fabric.
The User Pathway: Turning Mazes into Motorways
Confusing layout? That's yesterday's news. We fine-tune your e-commerce structure to ensure smooth sailing for your customers, from their first click right up to checkout.
Product Pages: Your Silent Salespeople
From eye-catching titles to schema markups, we revamp your product pages to be search-engine darlings and customer magnets alike.
The Constant: E-commerce SEO That Never Sleeps
Metrics Watch: The Pulse of Your Store's Health
The digital world is ever-changing, and so are we. We keep our eyes peeled for any changes in metrics, ensuring that your search engine optimisation strategy remains unbeatable.
Strategy Sculpting: The Art of Adaptation
SEO is not a set-it-and-forget-it game, especially in dynamic markets like Wollongong. We keep tweaking and refining your strategy to ensure you stay ahead.
The Marketing Matrix AI Advantage: Transform Your E-commerce Story
With us, it's not just about SEO; it's about transformative success. With our deep, AI-powered insights and relentless focus on optimisation, we're your ace in the hole for conquering not just Wollongong but the entire e-commerce landscape.

Website Speed Optimisation
Why Speed is Your Website's New Currency
In a world obsessed with speed, your website can't afford to lag, especially if you're eyeing the bustling SEO Wollongong market. The faster your site, the happier your customers. It's that simple.
Turbocharge Your Site with AI-Powered Website Speed Optimisation
Meet your website's new best friend: Marketing Matrix AI's cutting-edge, speed optimisation service. Thanks to the AI magic we wield, we not only diagnose the sluggish elements on your website but also fix them faster than you can say "SEO Wollongong."
Your Route to a Lightning-Fast Website
Step 1: Your Website's Health Check
First off, let's look under the hood. Our AI algorithms deep-dive into your site's load times, page sizes, and server response metrics to give you a 360-degree view of where you stand and what needs fixing.
Step 2: Picture-Perfect Optimisation
Those bulky images that take forever to load? Say goodbye to them. We slim them down to the perfect size without losing quality, and even swap them for next-gen formats.
Step 3: Code Diet
If your website were a cake, its code would be the sponge. The leaner the sponge, the better the cake. We minify and compress your HTML, CSS, and JavaScript files, cutting the fluff without sacrificing function.
Step 4: The Speedy Delivery System
Ever heard of browser caching and CDN? These are your speed-up shortcuts. We configure these features to catapult your site's loading times into the stratosphere.
The Ongoing Quest for Speed
The Performance Radar
Being fast today doesn't mean you'll stay fast tomorrow. That's why we keep an eagle eye on your site's performance metrics, ready to tweak and tune as needed.
The Art of Fine-Tuning
Our strategy isn't set in stone. We adjust, adapt, and amend based on real-time performance insights, ensuring your site remains a speed demon.
The Marketing Matrix AI Revolution
What sets us apart? A relentless pursuit of speed, powered by AI. With our commitment to perpetual performance boosts and best practices, Marketing Matrix AI is the co-pilot you need for a faster, more effective website.

Conversion Rate Optimisation
Why Transforming Clicks to Customers is Your Business Lifeline
Visitors are great, but when it comes to driving your bottom line, conversions are the heavyweight champions. Think of it this way: Clicks are like window shoppers, but conversions are the folks who walk out with a shopping bag. Whether you're optimising for SEO Wollongong or globally, tuning your conversion rate is a ticket to higher revenues, without dumping more money into ads.
The AI-Led Revolution in Maximising Conversions
What if you had a conversion wizard that's powered by cutting-edge AI technology? That's what Marketing Matrix AI offers. This isn't your run-of-the-mill conversion service. We're talking about a data-backed, AI-driven engine that tweaks your site to the zenith of user experience, maximising conversions and supercharging your growth.
The Alchemy of Conversion: Our Formula
Assessing Your Conversion Health
We kick off by putting your site under the microscope. Utilising high-end analytics tools, we measure conversion rates, and user engagement, and track user pathways to get a 360-degree view of your site's performance.
Smoothing Out the User Experience
UX isn't just another acronym; it's the linchpin of your conversion rates. Marketing Matrix AI reshapes your site's layout, navigation, and aesthetic features, creating a silky-smooth customer journey that turns visitors into loyal customers.
Data-Informed A/B Testing
Why make decisions based on gut feelings when you can have cold, hard data? We split-test everything from your call-to-action buttons to headlines, discovering what genuinely moves the needle on conversions.
Tailoring the Digital Experience
A one-size-fits-all approach? Forget it. We carve out personalised digital experiences that resonate with your unique audience's needs and preferences, making them feel at home—and more inclined to convert.
Keeping the Conversion Engine Oiled
Continuous Monitoring for Optimal Performance
Resting on our laurels? Not a chance. We keep tabs on your conversion metrics around the clock, ensuring your rates are not just high but consistently climbing.
Iterative Strategy Refinement
The online landscape changes. What worked yesterday might not work tomorrow. That's why we're always tinkering and tweaking, ensuring your conversion strategy is agile and up to date.
Why Marketing Matrix AI Is a Cut Above
We don't just deploy AI for the sake of buzzwords. Our AI capabilities are woven into every facet of our conversion strategy, offering a level of precision and efficiency that's simply unmatched in driving more traffic to your website. If you're seeking to elevate your conversion rates and supercharge your business growth, Marketing Matrix AI isn't just an option—it's an imperative.
Looking to Take Your Wollongong Business to The Next Level?
Frustrated with your website's poor showing on search engines? Don't throw in the towel. We've got a lifeline for you: a no-charge website review from our ace team. We'll spot the snags and offer you the game-changing tactics you need for digital domination. So don't let your site be a wallflower—let's make it the life of the online party, shall we? Enlist SEO Wollongong expertise and shoot for the stars.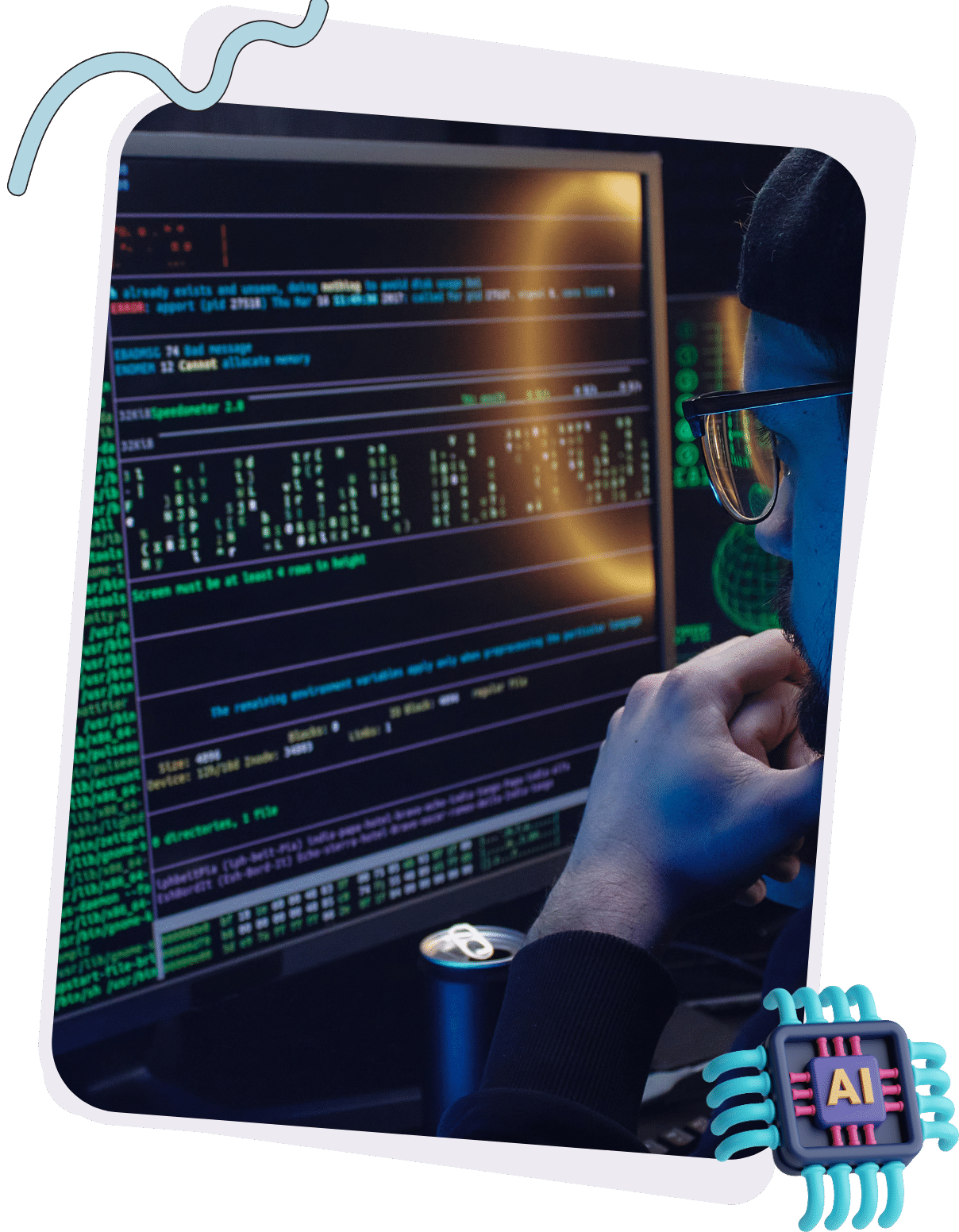 Work With An  SEO Agency That Puts
You & Your Business First
Hey there, it's Jason. Still with me? That's commendable, considering the maze that is SEO. Now, if you decide to partner with me and my seasoned squad, rest assured—you're in hands you can trust. Here's why: We combine time-honoured SEO strategies with futuristic AI tech to skyrocket your online presence. We're talking full spectrum services: keyword sleuthing, on-page and off-page wizardry, content that captivates, and technical finesse. All this, while staying in Google's good books. So, let's roll, shall we?
Total Transparency: Building enduring client relationships is my jam. Our modus operandi? Clear as glass. We foster open lines of communication because when you entrust us with your business, that's not something we take lightly. Your trust fuels our commitment to operate above board, every single step of the way.
Work Ethic:
The bedrock of our
SEO
agency
? The tireless hustle and an unwavering commitment to doing right by you. Our win is your win. So when you succeed, that's the only way we measure our own triumph. Making your business ascend the ranks isn't just a goal—it's our number-one mission.
.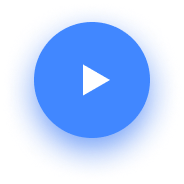 Businesses Will Love The Results Our
Wollongong SEO Agency

 Brings
Elite SEO Service, No Compromises: We don't aim for happy customers—we demand it. Our focus is 100% customer-centric, relentlessly hunting that edge to over-deliver. Expect the level of grandeur we'd crave if the shoe were on the other foot. Try our SEO Wollongong mastery—settle for nothing less. Contact us to speak to a local SEO expert who can help you get the most out of your online presence. 
Hey there, folks! Appreciate you diving into what our agency has to offer. Take the leap and partner with us—you won't regret it, that's a promise.
Jason Kearney
Director of Marketing Matrix AI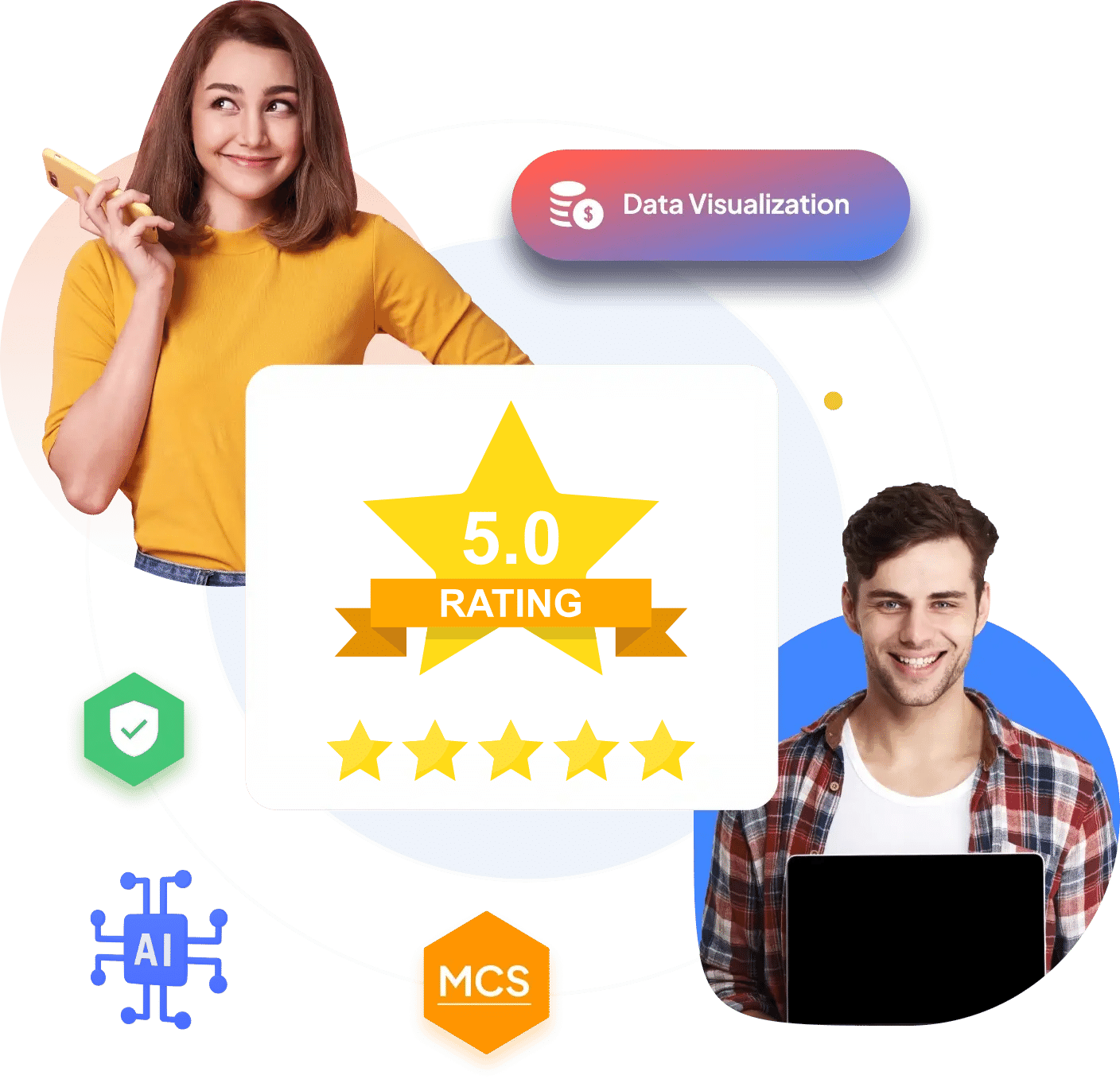 Frequently Asked Questions
Common Questions About Our
Wollongong SEO 
We are here to help. If you can't find the answer here get in touch with one of our SEO experts who can answer all your search engine optimisation questions. 
Do you only work with Wollongong companies?
No, we are based in Sydney but we work with businesses across Australia, and globally. Jason has worked with companies in Australia, the UK, Asia, and the USA.
How long does SEO take?
SEO is an ongoing process. Once things get moving with your campaign if you spend $1 and get $5 or $10 worth of value out of the traffic and leads we provide you, then most companies see this as a worthwhile investment into the growth of their company.  
To start to see positive results can take anywhere from 6 to 12 months depending on the market conditions for your industry. Google moves slowly when it comes to moving websites around in the SERPs. 
Some factors on the timescale can be, the age of your website, the strength of the competition, the number of links your website already has compared to your competitors, your perceived authority in the space, and many other factors. 
Some websites can see positive results in as little as 3 months. 
Do you provide a free SEO audit?
Yes, we provide you with a basic SEO audit. This audit is nowhere near as extensive as the audits we do when we begin a campaign for you. The free audits we provide are a great snapshot of the health of your website and the strength of your competitors. 
After you have done your free SEO audit we will content you to discuss our findings. sometimes if you don't know all the jargon and lingo they can be a little hard to understand. So, we have someone call and walk you through exactly what we have found. We will provide you with some very useful insights. 
Why did you pick our company? (video audits)
If you have been lucky enough to have had one of our SEO experts reach out to you about your business and website, then you're welcome. We spend a lot of time combing through Google search results if we have found your business and reached out, then this is because of a few factors. 
We would like to work with you and your business, so we are being proactive. 

We like your company and want to help you get ahead online. 

We think you might only need to change a few things to achieve great results.

We love the design of your website and just want to be a part of something cool. 

You are a local business in the Sutherland Shire because we like to help our local businesses kick butt in search. 
If you do have us reach out, we have spent many hours looking into your website, market, industry and competition. In the video, we will show you live what we have found and what we think that we can do to help. 
Just reply to the email we send, and we can then set up a Zoom or phone call to create a custom campaign for you. 
Frequently Asked Questions
Answers to commonly asked questions about our AI-powered SEO services and how they can benefit your business.
How long does it take to see SEO results?
SEO is a long-term strategy, and results may take anywhere from 3 to 6 months or more to become evident, depending on factors such as competition, industry, and the current state of your website. It's essential to remain patient and consistent in your efforts, as the benefits of SEO will compound over time.
Can you guarantee top rankings on Google?
Promises We Can Keep: Let's be clear—no self-respecting SEO agency can hand you a guaranteed ranking on a silver platter. With ever-evolving search algorithms, there are variables that even we can't dictate. But what we can pledge is this: Our AI-powered, data-driven tactics are engineered to bolster your site's search engine visibility and effectiveness, full stop.
What industries do you work with?
Across a tapestry of industries, our clients reside – e-commerce, tech, healthcare, and more. With SEO empowered by AI, our strategies mold to the distinct essences of diverse businesses, crafting bespoke paths for success.
Can you help with website Creation?
As maestros of SEO and digital realms, our spotlight shines brightest there. Yet, we're no strangers to collaboration, melding seamlessly with your web artisans. A harmonious duet emerges – optimized for engines, and enchanting for users. Seeking design virtuosos? We hold the map to trusted partners, guiding your journey to digital symphony.
What is your pricing structure?
Within our chamber of offerings, price weaves its intricate tale. Like a bespoke garment, each service and support tier finds its place. Packages, custom-crafted to your business's essence, stand as monuments to your goals. For the key to a tailored quote, reach out – let's converse, explore the contours of your vision, and mold an offering that's uniquely yours.
What about Confidentiality & Data Security?
In our realm, confidentiality and security reign supreme. Your trust, a cherished gem, is safeguarded by protocols of steel. Sensitive whispers remain veiled, a sanctuary of secrecy. We vow never to usher your data into the hands of outsiders unless your nod of approval has been bestowed. Your secrets are safe, cradled within our embrace.
How do you handle search engine penalties?
If the digital winds have veered you off-course, fret not. Our compass guides us to penalties deciphered. A meticulous expedition unravels the why, birthing a roadmap to redemption. Technical crevices were mended, the albatross of low-quality backlinks shed, and content transformed to dance with the search engine's tune. Our vigil continues, watching your ascent, hand in hand, towards recovery's embrace.
How do you handle search engine penalties?
If the digital winds have veered you off-course, fret not. Our compass guides us to penalties deciphered. A meticulous expedition unravels the why, birthing a roadmap to redemption. Technical crevices were mended, the albatross of low-quality backlinks shed, and content transformed to dance with the search engine's tune. Our vigil continues, watching your ascent, hand in hand, towards recovery's embrace.
How do you measure SEO success?
Success, The SEO Way: To gauge how well we're doing, we don't just rely on gut feel; we zoom in on key performance indicators like organic traffic, keyword positioning, user engagement, conversion rates, and ROI. These metrics not only validate our methods but also enable us to fine-tune our approach through data-driven insights.
How do you stay up-to-date with algorithms?
Immersed in industry currents, we're steadfast observers of the shifting tides. Conferences, news, networks – our channels of insight. Algorithmic updates and best practices, don't elude us; they inspire. We navigate the dynamic sea, ensuring our strategies mirror the vanguard of guidelines and trends, ever-current, ever-wise.
Do you offer any other digital services?
In the grand symphony of digital orchestration, SEO is just the opening note. Alongside, we unveil a symphony of services – social media's vibrant melody, PPC's strategic cadence, email's resonant harmony, and content's eloquent narrative. Our holistic approach harmonizes each facet of your online tapestry, orchestrating success's crescendo
How often will I receive updates?
Unlocking insights is our gift to you. Each month, a comprehensive performance manuscript arrives – a testament to progress etched in data. Dashboards, tailored for your gaze, stand ready, revealing the journey's every twist. But numbers aren't our sole language – communication is our melody. Dialogue dances, questions find answers, and together, we refine the symphony, fine-tuning the strategy's cadence.
Can I cancel my contract at any time?
n the realm of collaboration, we sculpt enduring partnerships. Yet, life's canvas is ever-shifting, and circumstances may steer your course anew. Within the parchment of your contract lies the intricacies of our dance. To navigate the path of change, find solace in your terms and conditions, or take my hand and let's converse – together, we'll explore the avenues that lay ahead.
Do you offer international SEO services?
Globetrotters of SEO, we are. Languages and lands, they beckon us. For clients spanning horizons, we orchestrate. International SEO, a symphony we conduct – tailored strategies, traversing borders, guiding your business's echo to every corner. Your global audience, a constellation waiting to be illuminated.
What are some common challenges with SEO?
In the realm of SEO, challenges abound – algorithmic tempests, backlink mazes, content crucibles, technical labyrinths, and the dance of local prominence. A tapestry of trials woven by the digital cosmos. Fear not, for our arsenal is fortified with AI's wisdom. Algorithmic waves are harnessed, backlinks fortified, content crowned, technical intricacies untangled, and local realms embraced. Our mission? To carve a path to online visibility, a crescendo of growth achieved.
What are some common challenges with SEO?
In the realm of SEO, challenges abound – algorithmic tempests, backlink mazes, content crucibles, technical labyrinths, and the dance of local prominence. A tapestry of trials woven by the digital cosmos. Fear not, for our arsenal is fortified with AI's wisdom. Algorithmic waves are harnessed, backlinks fortified, content crowned, technical intricacies untangled, and local realms embraced. Our mission? To carve a path to online visibility, a crescendo of growth achieved.