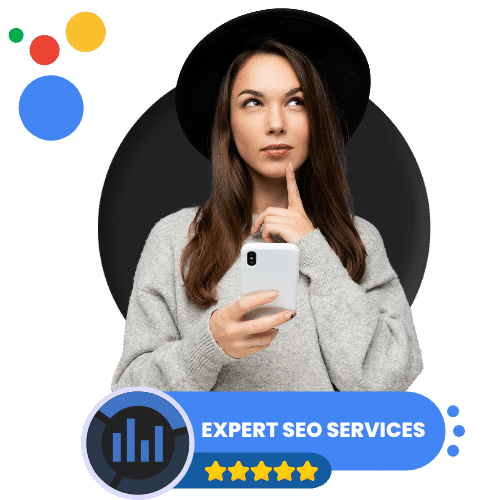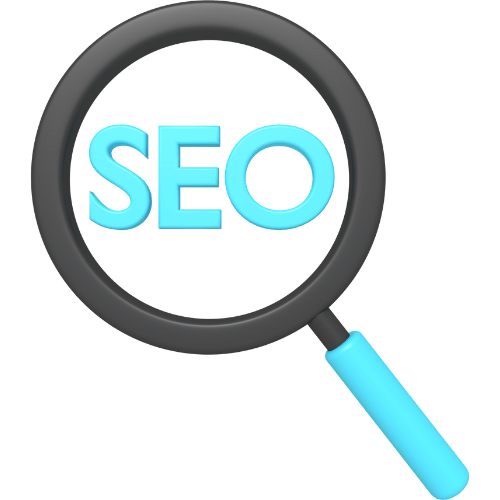 Hungry for a Steady Stream of Eager-to-Buy Customers?
Unlock the Magic of SEO!
Ever stare at an empty inbox, hungry for contacts? You've played with Facebook marketing, PPC, and even rung up unknowns, still, you're at a standstill. Chew on this: 93% of online forays spark with a search engine. In the purview of an SEO agency, SEO isn't just the cherry; it's the entire sundae. Morph that erratic sprinkle of queries into a solid rainfall. 
What's the Ultimate Goal of SEO?
SEO doesn't just steer new eyes to your site; when executed flawlessly, it turns those casual browsers into happy buyers.
Unshackle Your Small Business Online:
SEO is Your Equalizer
Okay, small business hustlers! Forget the days when only the big dogs could play. Thanks to the digital democracy of search engines, you've got the same shot at the big league! Now's the time—no, the BEST time in history—to launch your dreams. With SEO, you tap into an unprecedented sea of potential customers. Your business doesn't just survive; it THRIVES.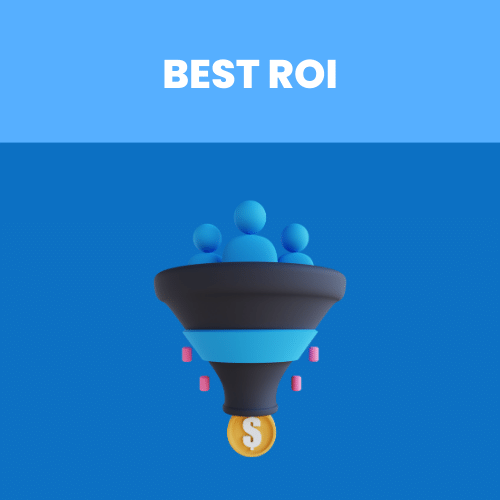 The Supreme ROI In Marketing
The ROI on SEO isn't one-size-fits-all; it fluctuates based on your sector and sales process. Yet, agency reviews show ROIs ranging from a remarkable 275% to a jaw-dropping 1,220%. SEO wins the ROI game.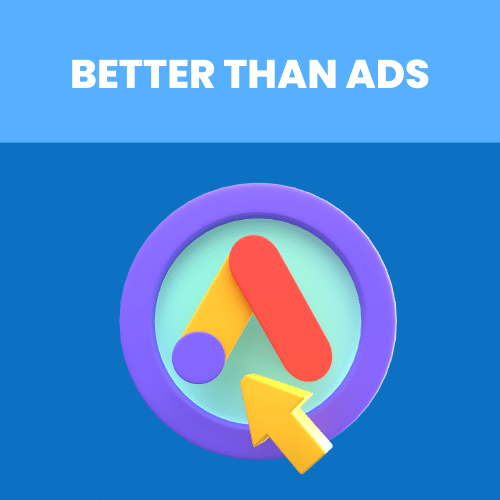 70-80% of users ignore ads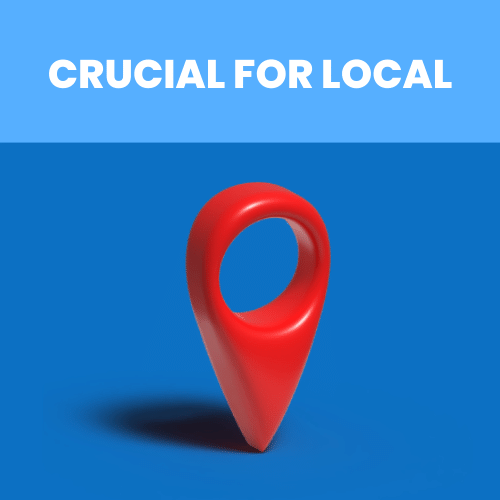 Crucial for small business
Local searches result in a staggering 50% of mobile users stepping into stores within a mere day. Compared to other local advertising avenues, Local SEO boasts the crown for the highest conversion rates.
Think of SEO as the secret sauce in Google's digital kitchen, it's what makes your site deliciously clickable. It's not just tossing keywords like seasoning; it's a gourmet blend of rich content, quality backlinks, and intuitive site design. It's a sophisticated formula that tells Google you're not just another dish—you're the chef's special. When you master this recipe, Google places you at the head of the table, making you the star attraction of the online feast.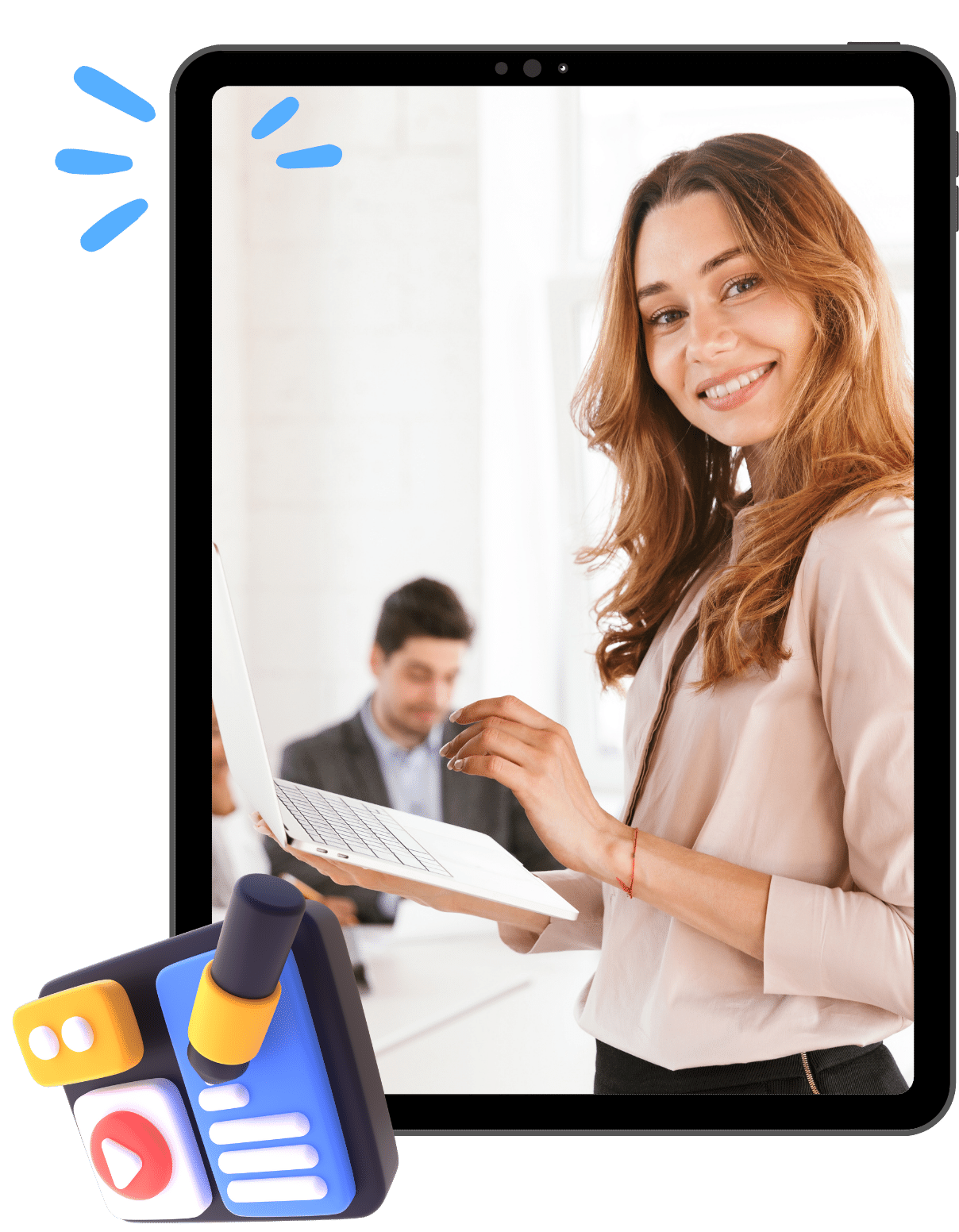 The Royal Truth

: Content Reigns Supreme in SEO!
Listen up, folks. Forget the old adage that 'Content is King'; the game's changed. It's not just content; it's optimised content that now wears the crown. Working with a creative SEO agency isn't a luxury; it's essential. Don't settle for average when Google's evolved its criteria to E-E-A-T: Expertise, Experience, Authoritativeness, and Trustworthiness. Merely 'good' won't cut it. You need content so exceptional, it virtually jumps off the page and grabs your audience. So if you're yearning to be Google's darling, we aim for brilliance.
Existing Content: Ready to catapult from Google's ghost town to prime real estate on page one? Here at our SEO agency, we don't just tweak your site—we revolutionize it. We're artisans of keyword wizardry, virtuosos of competitor intelligence, and maestros in every SEO tune you can hum. We're not in the business of empty hype; we're currency traders in the rich market of SEO prowess. Each word, graphic, and click is a golden nugget in your digital treasure chest. Make Google not just your search engine, but your personal PR agent!
New Content: We're not mere word-smiths; we're SEO ninjas. Quality isn't an afterthought; it's our core. We design and create content so sharp, that even Google tips its hat.
All That Technical SEO Stuff
Surprise! We Handle All Your
Complex SEO Details!
Pay close attention—if you overlook technical SEO, you're basically throwing your investment into a black hole. It's the hidden engine that powers your Google rankings. It transforms your site into a sleek, efficient machine, that allows casual visitors to have a fast and seamless experience. Over time Google will recognize these optimised qualities, and ascend you rapidly through the search rankings. 
What's in the Technical SEO toolkit?: A whole lot that can skyrocket you to Google's first page. We're diving into site speed optimisation because, in the online world, every millisecond counts. Schema markup to make your data pop in search results like a Broadway headline. Robots.txt files to control your site's visibility like a backstage manager. Mobile-friendliness ensures you shine on every screen, big or small. And let's not forget canonical tags, your ace in the hole against the pitfalls of duplicate content. Each element is a gear in a well-oiled machine. Get them all turning smoothly, and watch your rankings soar.
Technical SEO and User Experience: A quick, optimised, and technically robust website functions like a Swiss watch, precise, reliable, and impeccable. It ensures your customers glide effortlessly through your pages. No lags, no hiccups, just pure, smooth interaction. The result? Happy customers who return, buy, and champion your brand.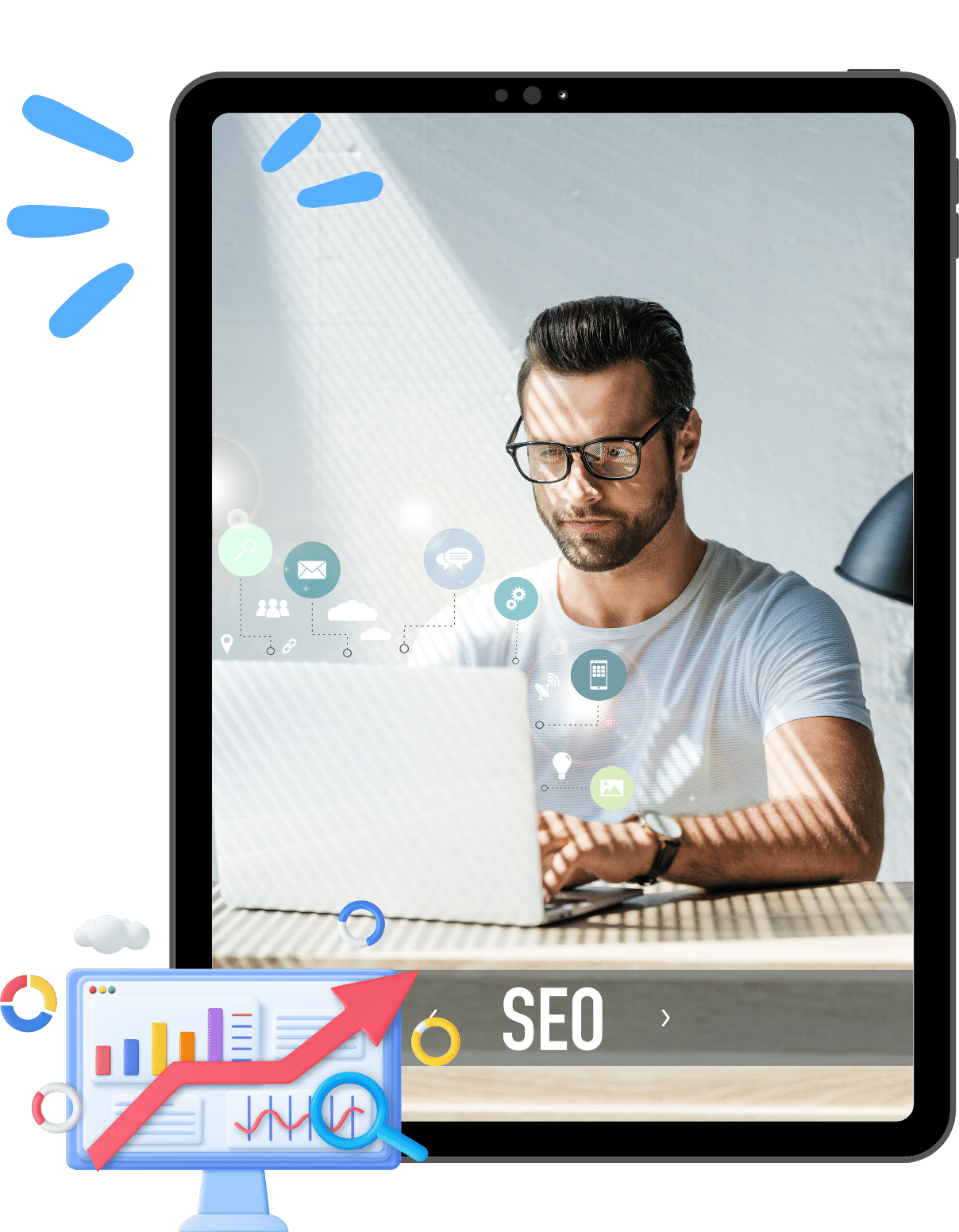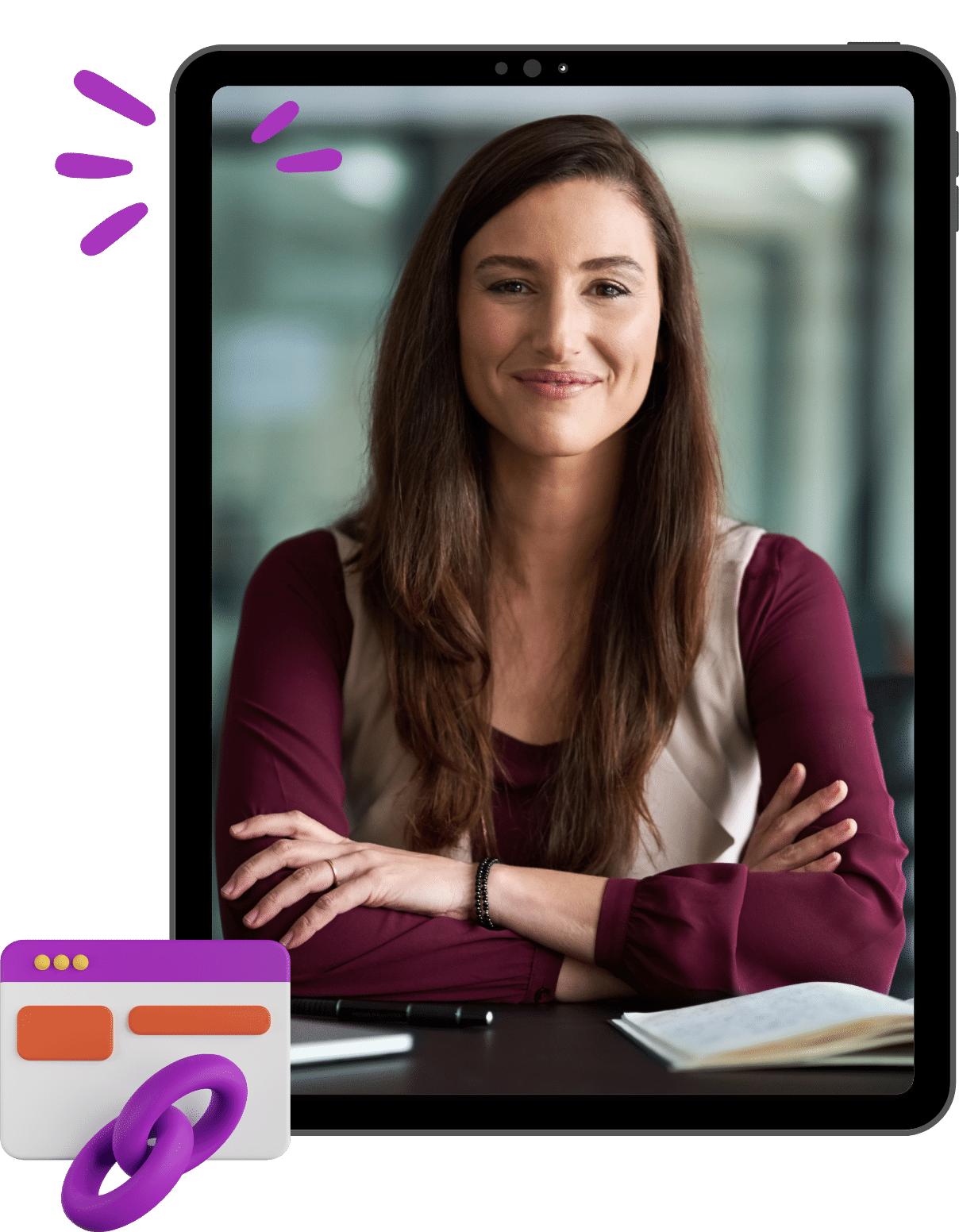 Unlocking SEO Success: Building Your

Online Authority Is a Must!
In the eyes of Google, achieving online authority is non-negotiable. Scrap the outdated SEO methods; the spotlight is now on E-E-A-T: Expertise, Experience, Authoritativeness, and Trustworthiness. This isn't about algorithmic gymnastics; it's about instilling trust and demonstrating value to real people. Google's Quality Raters Guidelines lay it out in black and white, emphasising E-E-A-T as the gold standard. Why? Google's ultimate aim is to offer top-tier content to its audience. If you're not hitting those E-E-A-T benchmarks, you're simply background noise.
Backlinks are like the currency of the web, strengthening your Domain Authority (DA). When a high-calibre site links to yours, Google takes it as a seal of approval, boosting your standing in the SERP. They're not just about SEO; they drive genuine referral traffic too. Secure top-tier backlinks and watch your DA soar. It's not an overnight fix, but the long-term gains are well worth it.
Ah, Local Authority. Think of it as your business's popularity contest score, but just for your local turf. It's a potent cocktail of brand consistency, listing integrity, reputation, and yes, how well you engage with your audience. Why care? Simple. A high Local Authority score means you're more likely to appear in local Google searches, pulling in customers to your physical location. It's not just about national or global SEO; this is street-level warfare for attention. And in this game, every point counts.
Absolutely, Google!
The Spot Your Customers Are Actively Looking
Online journeys start with a search engine.

93%

93%

Yearly forecast for global growth in online sales

56%

56%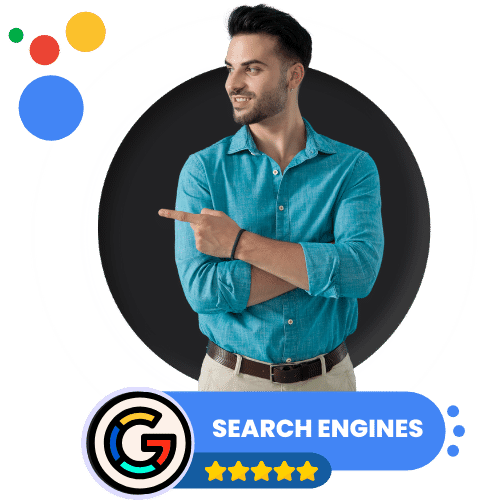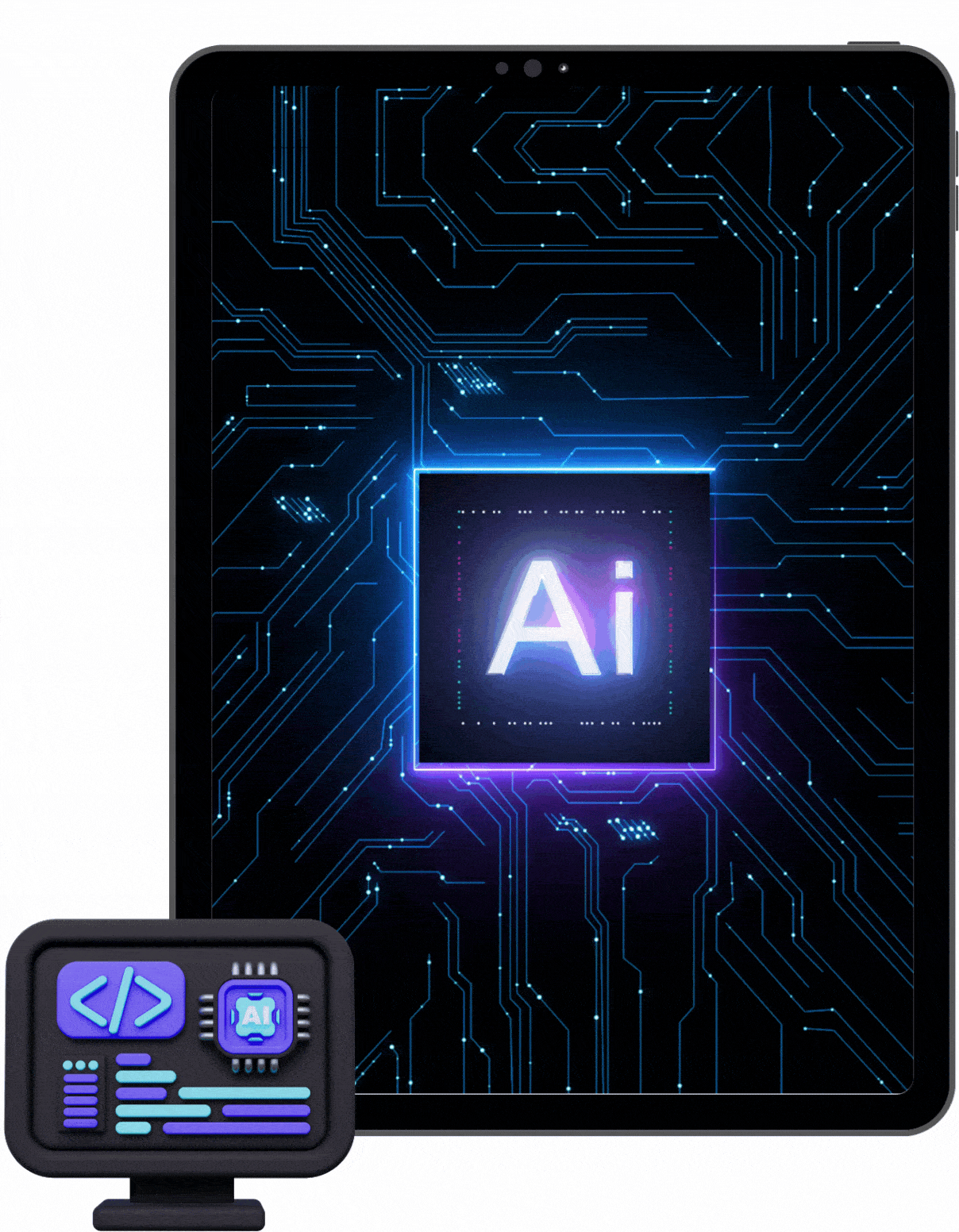 Powerful AI Insights For SEO
Unleash the Power of
AI-SEO

for Unstoppable Online Growth
Elevate your business to the pinnacle of online success with our AI-empowered SEO. Imagine a world where your competitors' tactics are not just analyzed but dissected for your gain. Where untapped keywords turn into golden opportunities, and crafting an indomitable content strategy is but a keystroke away. With our AI, not only will you lead the competition—you'll redefine it. Turn the impossible into your new standard.
71% of clicks on Google happen on the first page. More impressively, the top three results snatch about 50% of those clicks!
The reality is sobering. Less than 1% of searchers bother with second-page results. Yes, you read that correctly, less than 1%!
How To Use Our SEO Services
Attention

, Astute Entrepreneurs: Is Our Cutting-Edge

SEO Agency

Your Next Smart Move?
Been pondering the idea of using an SEO agency but don't know where to start? Well, today's your lucky day. We've got something special that'll knock your socks off. We have an irresistible offer you won't want to miss. Stick around, because what comes next could redefine how you do business online.
Freebie 1: Grab hold of a no-strings-attached chance that delivers unmistakable value to your digital landscape before you even consider making a commitment. I would like to offer you a Free Website and Industry Assessment, tailor-made to catapult your online standing. Our SEO ninjas will dissect your website's performance and scout out your industry competition. No obligations. No commitments. As the icing on the cake, get a personalised Loom video from our SEO experts breaking down valuable insights. Make a well-informed choice with expert data.
Freebie 2: After our free analysis, we'll invite you to an exclusive, no-strings-attached SEO strategy session via Zoom or over the phone. You're under no obligation to go further, it's your call. But here's the kicker: even if you don't continue with Marketing Matrix AI, we gift you invaluable insights and data on your website's performance. Absolutely free. It's a no-risk chance to experience our expertise and gain cutting-edge SEO knowledge. Your freedom, your choice—no hard feelings.
Four Simple Steps to Launch
Your SEO Success Journey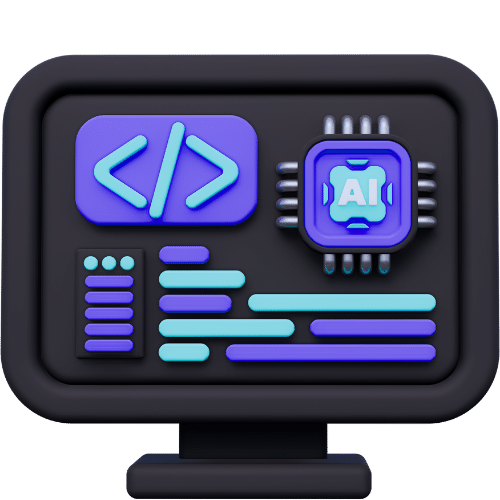 Audit Website
We start by providing your business with a no-cost evaluation and a competitive market study. Peek at your email—there's a PDF report and a bespoke Loom video, unearthing our revealing discoveries. Then we'll follow up to answer any questions you may have about your audit. We will also set you up for your free strategy session.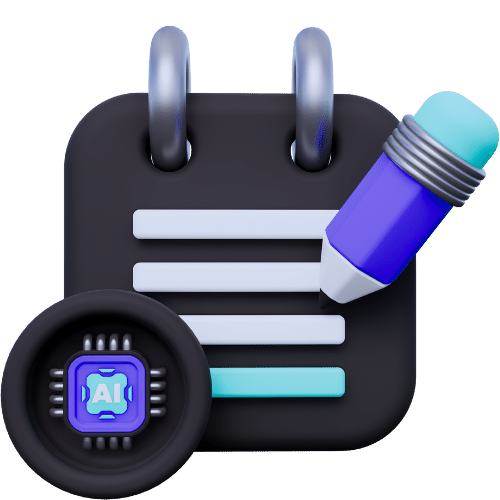 Strategy Session
Up next is a complimentary 20-minute phone or Zoom strategy discussion. Here's your chance to detail your precise objectives. Your friendly SEO consultant will subsequently provide customised guidance on the most effective routes to achieving your goals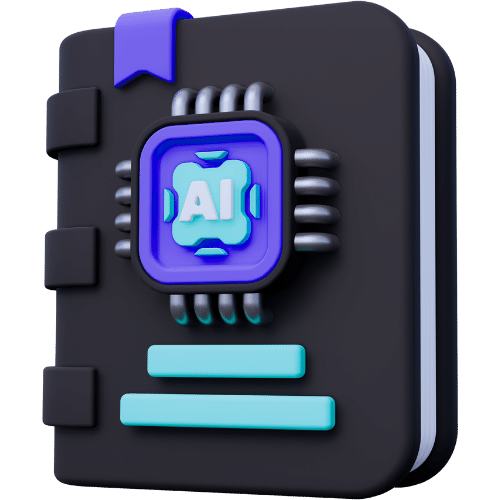 Proposal
We'll ping you an email featuring our custom roadmap—laying out SEO moves for each month. Once you give us the green light, we'll kick off the sign-up and ask for vital keys: website entry, Google Analytics, Search Console, and more essential logins.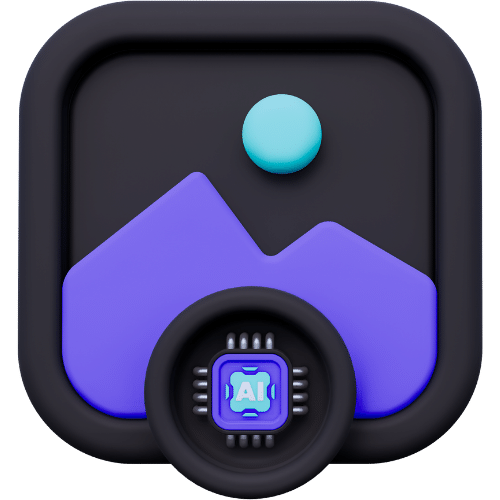 Implementation
The second we get access to your site and Google tools, we set in motion our carefully planned strategy for your business. Each and every month, you'll receive a candid update, allowing you to keep tabs on your SEO voyage.
Crafting SEO Strategies

Tailored to Your Unique Needs and Goals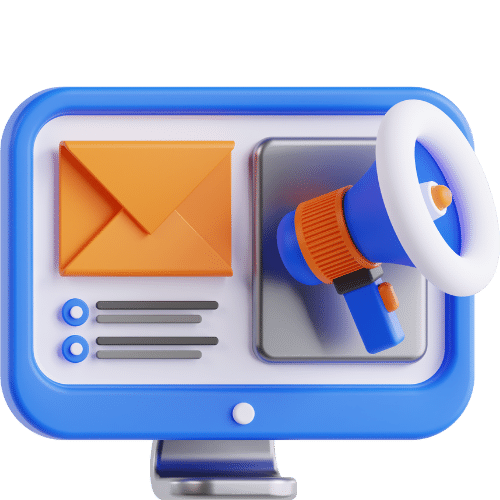 Desire to catapult your Google positions—be it local, nationwide, or global? You've landed precisely where you need to be. Each SEO blueprint we implement is custom-crafted solely for your needs. Don't just make do; conquer.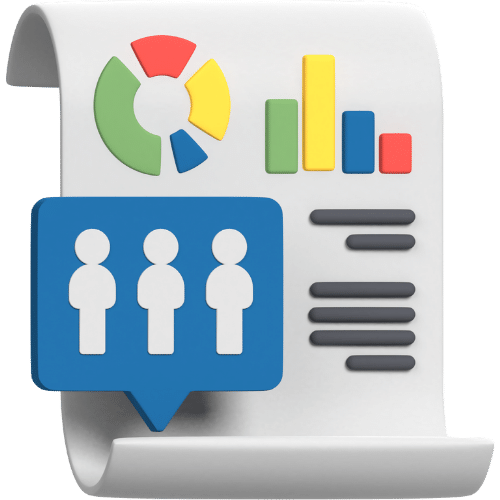 Longing for up-to-the-minute updates on your SEO voyage? No worries!. Our easy-to-grasp monthly briefings keep you fully informed. Skip the tech-speak; get lucid snapshots of your ongoing advancement. Remain clued in, and observe your ascendancy.
What's the Investment

for Elevating My Business to Online Stardom?
Ah, the mystifying world of SEO pricing, unravelled at last. You see, with Marketing Matrix AI, you're not just another number on a spreadsheet. Our pricing isn't a straitjacket; it's a tailor-made suit. Each business is unique, demanding a special blend of SEO magic. Hence, we've crafted a flexible pricing model that considers not just one but multiple factors. Whether it's the complexity of your campaign, the specific services you need, or the monthly hours we pour into your project, it's all meticulously calculated. And talk about scalability—our pricing evolves with your business. From fledgling startups to soaring enterprises, our services adapt, ensuring you're always getting the highest possible return on your investment. No cookie-cutter packages here, only bespoke strategies for your distinct business needs. Welcome to value-focused, transparent SEO pricing.
Data-Driven SEO Investment:  In the world of online conquest, knowledge is power. Our free SEO audit, competition analysis, and strategy session? They're your secret weapons! This data goldmine is what we use to craft your monthly investment plan. You see, we're not guessing here; we're precision engineers. Ready to harness the power of information and embark on this thrilling journey?
Elements Fueling Your
SEO Victory Plan
Hungry for digital glory? Dive into our SEO treasure trove! Keywords, on-page magic, off-page wonders—wanna peek? Go ahead, feast your eyes!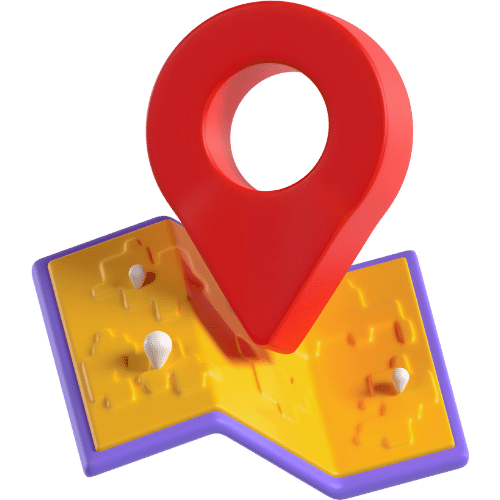 Be the Buzz in Your Locale: Calibrate Your Site for Local Query Matches and Directories to Rule Your Designated Geo-Areas.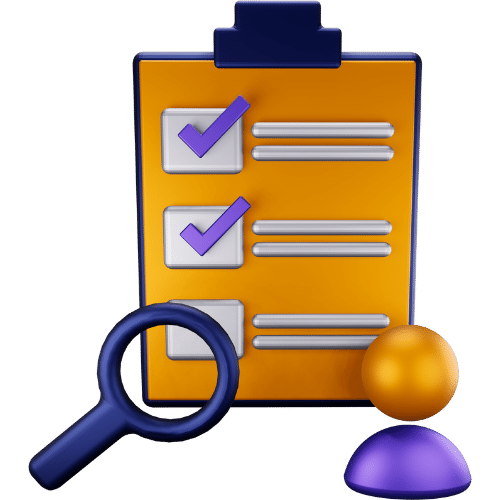 Achieve SEO Mastery: Comprehensive Reviews to Identify Tech Snags, Revitalise Content, and Harmonise Flawlessly with Search Engine Guidelines.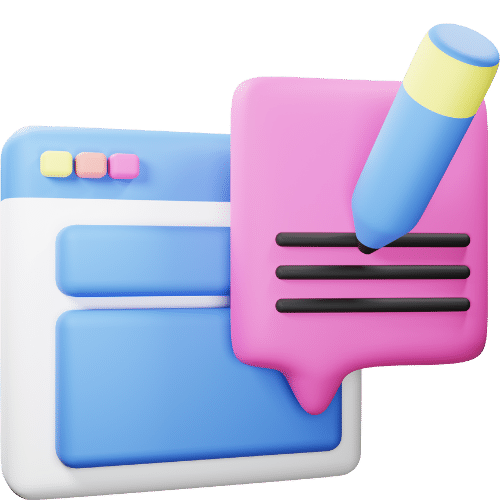 Seize the AI Advantage: Implement Data-Fuelled Content Campaigns and Tactics for Soaring Engagement and Conversion Metrics.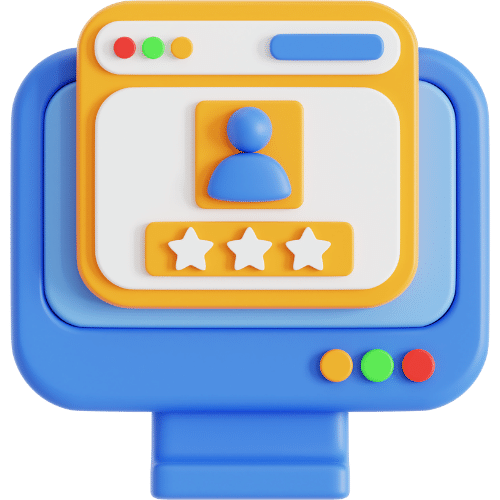 Protect Your Online Esteem: Vigilant Oversight, Expert Stewardship, and Considerate Reply to Feedback for a Spotless Web Standing.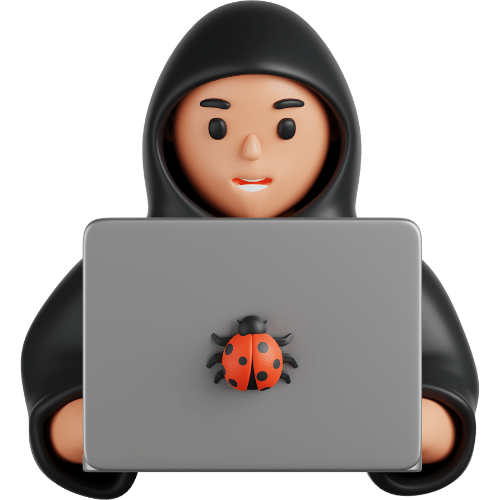 Outsmart Your Rivals: In-Depth Scrutiny of Competitor Moves, Keywords, and Strategies to Forge an Invincible SEO Game Plan.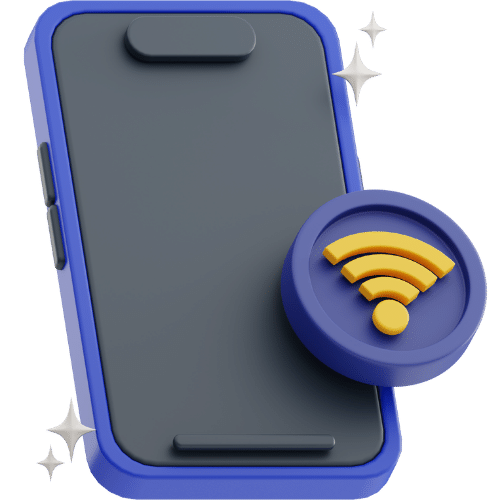 Lift User Involvement: Polish Site Layout and Substance for a Seamless Mobile Experience That Catapults Your Search Engine Rankings.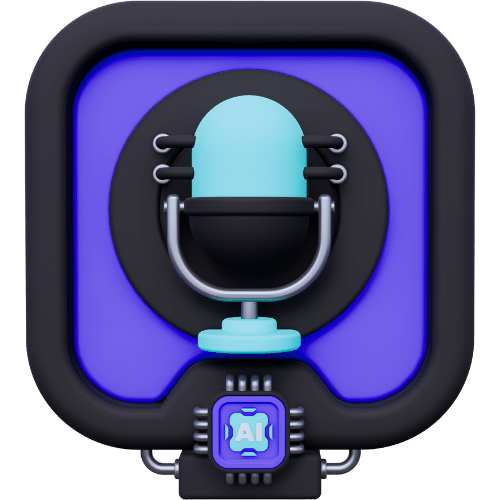 Talk Their Talk: Customise Your Site Content for Voice-Activated Searches, Soaring in Both Noticeability and Reachability.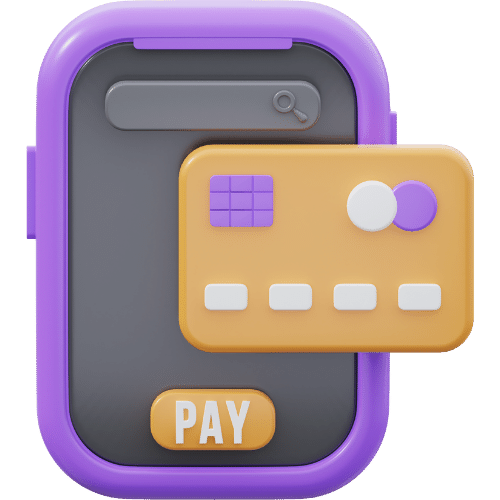 Elevate Your Profit Margins: Refine Item Descriptions, Assessments, and Payment Processes to Increase Search Prominence and Accelerate Revenue Expansion.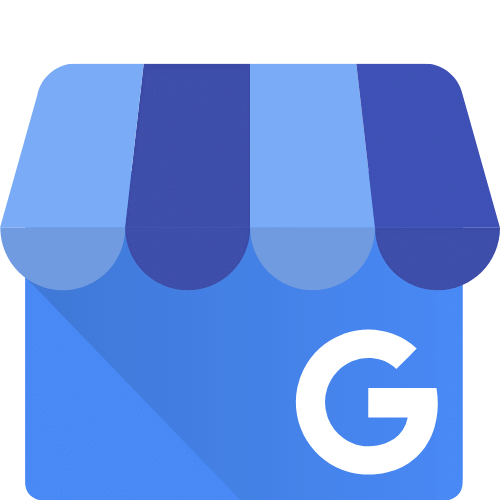 Become the Neighbourhood Star: Tweak Your Google Business Listing for Amplified Local Exposure, Client Magnetism, and Unshakeable Repute.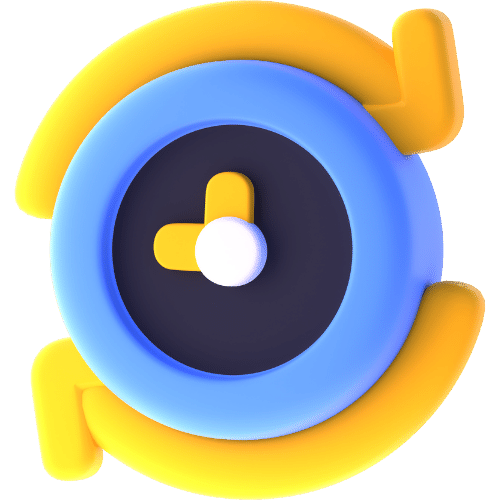 Never Pause, Always Lead: Continuous Monitoring and Strategic Refinements for a Durable SEO Approach Yielding Lasting Victories.
Accelerate your site's velocity, capturing both eyeballs and transactions. In the virtual realm, each millisecond genuinely matters.
Convert Scrollers to Spenders: Overhaul Your Site's Aesthetics and Substance to Trigger Targeted Behaviours and Soar Conversion Percentages.
Unleash Your Potential! Your Journey Starts Here
Can't wait to roll up my sleeves and personally catapult your SEO to the stratosphere.  – Jason.
Increased Visibility
Skyrocket your brand's online presence for maximum market impact and long-term success.
More Traffic
Drive targeted, high-quality web visits to your site for enhanced conversion rates.
Higher ROI
Optimise your marketing spend for substantial, sustainable growth and long-term profitability.
Customer Trust
Establish your brand as a credible industry authority for enduring customer loyalty.
So you've flicked down this much, still dubious? Don't fret. Keen on the fine details of conquering Google's premiere page? Stay put. What follows is an SEO deep-dive that'll morph your scepticism into a believer. All set? Let's plunge.
Last Chance, Before I Tell All.


Unlock the Power of AI-Driven Keyword Research & Analysis
Looking to crack the code of digital success? Your hunt ends here. With Marketing Matrix AI's AI-powered keyword Research and analysis service, you get laser-focused, high-value keywords that convert. Let's break down how we revolutionise your online game with our artificial intelligence.
Drill-Deep Competitor Scrutiny
Our SEO wizardry scours your rivals' online realms to figure out the exact keywords they're banking on. The data pours us a crystal-clear roadmap of the competitive terrain, spotlighting low-hanging fruits you can snatch for your business.
Semantic Breakdown & Keyword Aggregation
What's in a keyword? Loads, if you understand its semantics. Our AI mechanisms group semantically related keywords, extending your reach across a spectrum of search intents. Your site gains clout, ascendancy, and—most crucially—clicks.
Decoding Search Intent
Here's the clincher. We use AI to crack the code behind the search terms. What do folks really want when they type in a query? We align these insights with your business objectives. The result? A traffic influx that doesn't just browse but buys.
Long-Tail Keyword Goldmine
Forget the run-of-the-mill phrases. We uncover long-tail keywords—those little nuggets with sky-high conversion rates and minimal competition. Targeting these is like drawing a bead on your customer's deepest wants. It's hitting the bull's eye every single time.
Sizing Up Keyword Viability
No shots in the dark. Our AI assesses how hard or easy it'll be for you to rank for each keyword. We use critical data like search volume, competition, and a whole lot more. Then, we line up the juiciest opportunities for you to seize.
Real-Time Keyword Watchtower
Here's where most SEO agencies miss the mark. We don't just set it and forget it. Our AI tools are your ever-vigilant watchmen, monitoring your keyword standing and keeping tabs on industry shifts. We pivot your strategy on the fly, ensuring you're always the sharpest tool in the shed.
By weaving AI into our Keyword Research and analysis service, we deliver a nimble, data-driven, and—frankly—brilliant approach to keyword targeting. Translate that into plain English, and it means more visibility, more organic traffic, and more bottom-line boosting conversions for your business.
On-Page Magic: Turbocharge Your Website's Appeal
Elevate your website's clout and visibility using our On-Page Magic. Aimed at matching your web pages to your chosen keywords and the best search engine rules, we deploy artificial intelligence for a formidable on-page strategy. This results in an amplified online presence and an elite user journey. Below are the nitty-gritty details of how we make your website an irresistible click-magnet.
The Alchemy of Content
We leverage AI wizardry to dissect your present content, spotting room for elevating keyword deployment, readability, and thematic richness. The outcome? A sculpted narrative that both satisfies search curiosity and gifts genuine value to your audience, skyrocketing its SEO appeal and user magnetism.
Meta Magic and Intelligent Markup
Crafting and refining your title tags, meta blurbs, headers, and more, we make sure they're not only engaging but are laser-focused on your key search terms. Moreover, we'll stitch in structured data to jazz up your site's visibility and how it strikes a pose in those search outcomes.
Navigational Wizardry & Text Anchors
Our tech sorcery detects prime opportunities to bolster your site's internal linkage, thereby supercharging both topical gravitas and ease of navigation. Plus, we'll finesse your anchor text to be both descriptive and synergised with your keywords, pushing your on-page SEO into overdrive.
The Art of Image Craft
We compress your images to lighten the load, yet preserve the 'wow factor'. Alongside, we fine-tune the file labels, alt text, and captions to be rich in keywords and descriptions. This is not just eye-candy; it's eye-candy that search engines and screen readers adore.
Masterful URLs and Site Blueprint
Our crew will meticulously fine-tune your website's URL patterns and architecture, guaranteeing they're logical and a breeze for both users and search engines. This entails generating keyword-centric URLs, nailing down the right redirects, and designing an intuitive site map.
Speed Demons and Mobile Masters
Our focus is to crush any elements slowing down your site or crippling its mobile charm. Expect streamlined code, effective caching, and a responsive layout that ensures anyone, on any gadget, enjoys a smooth-as-silk experience.
Constant On-Page Surveillance & Refinement
With continuous AI surveillance, your website's on-page aspects remain a cut above due to real-time, data-backed adjustments. We keep up with the ever-changing search engine algorithms and user whims.
Unifying the prowess of AI and our deep-rooted SEO agency wisdom, On-Page Magic guarantees your website is a force to reckon with for search engines and users alike. This holistic method amplifies your search rankings, funnels in laser-targeted organic visitors, and propels user interaction and conversions.

The Golden Ticket in SEO: Why Your Backlink Profile is Your Best Bet for Google Glory
Listen, you can have the slickest website and killer content, but if you're neglecting your backlink profile, you're throwing money into a bonfire. Why? Google cares—big time—about who's linking to you. Think of each backlink as a solid gold endorsement. The more quality links you rack up, the higher you'll soar in Google's rankings. It's not magic; it's street cred, but in the digital world. You want to be the talk of the town in Google's eyes, don't you? A robust backlink profile isn't just good to have; it's your ticket to the big leagues. Ready to play ball?
SEO Tools-Driven Backlink Scrutiny & Rival Auditing
Our state-of-the-art SEO tools dig deep, way beyond just scratching the surface. They probe into your existing backlink composition and set it against those of your competitors. What comes out is a razor-sharp link-building game plan that aims for nothing less than prime, on-point links to skyrocket your position in search engine rankings.
Crafting Link-Magnet Content
We're not just penning down content; we're building assets—sizzling, viral-worthy material that pulls in natural backlinks from the top dogs in your sector. With data driving our creative process, we hit the nail on the head, resonating with your audience and reeling in those high-quality links.
Smart Outreach & Networking.
Our powerful SEO tools help us zero in on the who's who for link-building—think influencers, bloggers, and key players. From there, it's a wooing game, where we engage, collaborate, and lock in those high-calibre, context-appropriate backlinks.
Guest Contributions & Sponsored Narratives
Capitalising on a vast network of industry-focused platforms, we offer guest posts and sponsored content that are nothing short of stellar. Besides scoring top-grade backlinks, we're also putting your brand under the spotlight, ramping up credibility like you wouldn't believe.
Clicks & Community: The Social Sphere
You're not just another brick in the wall. We champion your brand across relevant social channels and buzzing online communities. The payoff? A torrent of referral visits, organic backlinks, and a notable uptick in search engine visibility.
Fine-Tuned Directory Listings
Who says directories are old school? We handpick and submit your site to the crème de la crème of local and niche directories. The objective? Prime backlinks that give your local SEO a killer boost and escalate your search engine ranks.
Link Salvage & Broken Link Dynamics
Got shattered or misplaced backlinks? Our spiders ferret them out, alongside chances to substitute broken links from your competition. Then we swing into action, reaching out to the relevant sites for link restoration or swaps, and maintaining a rock-solid backlink arsenal.
The 24/7 Backlink Vigil: Your SEO Lifeline
Hold on tight, because with our round-the-clock SEO tools, we're monitoring your backlink universe every tick of the clock. We don't just make ripples; we keep 'em rolling. Ready to change tactics on a dime if that's what it takes.
By blending top-notch expertise from our all-star team with razor-sharp SEO tool insights, we cook up an Off-Page Optimisation & Link Building package that makes your site an immovable force of authority, trust, and visibility. What's the endgame? A tidal wave of organic traffic, sky-high brand awareness, and a cash register that just won't quit. Ready for the ride of your life?

Technical SEO: Boost Your Site for Users and Search Engines Alike
At Marketing Matrix AI, our Technical SEO service zeros in on refining the nuts and bolts of your website for both search engine algorithms and human visitors. When we're done, you'll have a high-performance site, ready to climb the SERPs and engage your audience. Here's a snapshot of what our strategy involves:
Zeroing In On Crawl & Index Obstacles
Listen up, if you've got ambitions for your website to be more than just digital wallpaper, you need search engine bots to breeze through your site like it's a five-star hotel. Now, here's where most stumble and falter. But us? We've got your back.
Our SEO spiders are masters at crawling and identifying anything that stalls these search engine scouts from giving your site a clean bill of health. Got issues like fractured links, crawling setbacks, or XML sitemap kinks? Say goodbye to 'em.
Speeding Up Your Website
Leveraging top-of-the-range SEO tools, we assess how fast your website is then bust our backs to juice it up. We'll pare down your graphics, shrink that code, and latch onto content delivery networks to make sure your site loads like a sprinter on steroids.
Go Mobile or Hit the Road
We ensure your website sizzles and ticks across every device size and OS. We're talking about seamless responsive designs, fine-tuned touch functionalities, and ramped-up mobile loading speeds.
Making Your Information Pop
We jazz up your website's backend with structured data and schema mark-up. The payoff? Search engines 'get' you better. Next thing you know, your site is flaunting swanky features in search results, skyrocketing your click-through rates.
Duplicate Content? Forget It!
Our SEO tools ferret out any twin content on your site and make each page an individual marvel. Be it cobbling together canonical tags or rearranging metadata, we're on a mission to make your content unparalleled.
Logical URLs
Your website's URLs will not only make perfect sense but will also be fine-tuned for both the big search engines and users. We're talking keyword-dense URLs with zilch messy strings attached.
Securing Your Site
We arm your website to the teeth by bolting on SSL certificates and plugging any security holes. This isn't just about user trust—search engines give kudos to airtight websites too.
Focusing on Core Web Vitals and UX
Your website goes under our forensic lens where we scrutinise core web vitals such as load speed, touch responsiveness, and visual fidelity. We then tweak these elements to boost the user experience, which in turn lifts your position in the search rankings.
Uninterrupted Technical Vigilance
Armed with our SEO tools, we're your website's guardian angels, keeping tabs on its performance around the clock. The instant a hiccup arises that could hurt your rankings or irk your visitors, we swoop in, nipping it in the bud.
So, there it is. Our all-encompassing Technical SEO service lays the groundwork for your broader SEO strategy. We make damn sure your website not only ranks like a champion but also delivers a user experience that converts casual visitors into die-hard fans.

Boost Your Local Visibility: Customised SEO for Your Area
Want to ramp up your local reach and become the business everyone's talking about in your neck of the woods? Our tailor-made Local SEO package will catapult you right to the top of local search results. Here's the full scoop on how we turn you into a local legend.
Pinpoint Google Business Profile Mastery
First things first, we'll meticulously craft your Google Business Profile so it's not just complete but utterly irresistible. We're talking correct name, address, phone number, and website along with scintillating photos, and carefully chosen business categories. Trust us, it's like your storefront, but in the digital world.
Local Keywords: Laser-Focused & AI-Driven
Utilising cutting-edge, AI-enhanced technology, we lock in the local keywords that are money for your business. We then go to town on your website's content, metainfo, and schema data. It's like turning your site into a magnet for local searchers.
Citation Crafting & Stewardship
We make sure the web is littered with consistent, pinpoint citations of your business. This is across multiple online directories, feedback websites, and local platforms. You'll be so easy to find, it'll be like you're shouting from the digital rooftops.
Local Backlink Brilliance
Our gang will focus on minting first-rate, local backlinks from authoritative websites in your area. Whether that's rubbing elbows with local bloggers, sponsoring neighbourhood shindigs, or a little bit of good old-fashioned outreach, we're on it.
Reputation Handling & Review Cultivation
We don't just manage your reviews, we turn them into your secret weapon. By monitoring reviews from various platforms like Google Business Profile and TripAdvisor, we ensure your online reputation stays as spick and span as a new pin. Plus, we'll churn out methods to encourage glowing reviews from your chuffed customers.
Hyper-Local Content Crafting
We make content that's so localised, that it's like your business becomes part of the community's DNA. Blog posts, social updates, or landing pages—it will all spotlight your products and services in a way that makes your business the talk of the town.
Geo-Specific Schema Markup
We'll implement the kind of schema markup that search engines adore, giving them more reason to rank you for local queries. The aim? Get you so high up the local SERPs, that it's like you're the mayor of search results in your locality.
Mobile-Friendly & Local Features
We make sure your site is as mobile-ready as a Swiss Army knife and pack it with local search goodies like click-to-call, map syncing, and store finders. All to ensure that anyone looking for your business can do it in a heartbeat, whether they're on their couch or on the move.
Real-Time Local SEO Monitoring & Refinement
Our AI wizardry doesn't sleep. We're constantly scrutinising your local SEO metrics to make adjustments that are as precise as a surgeon's scalpel. This means you're not just in the game but consistently ahead of the curve.
By zeroing in on these crucial Local SEO elements, we ensure you don't just show up but truly stand out in local search. It's all about bringing customers right to your doorstep, expanding brand recognition and, of course, hiking up your profits. If you're looking for a customer-focused SEO agency that thrives on transparency, you've hit the jackpot.

Content Marketing: The Business Booster Rocket
In the online arena, your company yearns for a content roadmap that's beyond unique—entirely magnetic to your potential clients. Content marketing isn't just chatter—it's your enterprise's turbo lever for snaring new patrons, mastering Google, and bursting your digital metrics.
Marketing Matrix AI: Where Content Marketing Roars
Hungry for a marketing edge? Marketing Matrix AI supercharges your content endeavours with second-to-none AI intelligence. Clever algorithms unearth winning keywords, vital subjects, and killer formats that your tribe will shout about. The result? Bespoke content strategies that prompt your audience to click, share, and cough up the cash.
The Whole Nine Yards in Content
Get the full deal when you align with Marketing Matrix AI:
Keywords and Content for Each Buying Phase
We burrow into keyword stats and craft content tailored to each buyer's journey step, keeping your brand on everyone's lips.
Google E-E-A-T & Topical Clusters
We architect topical clusters to earn you brownie points in Google's E-E-A-T (Experience, Expertise, Authoritativeness, Trustworthiness), elevating your SERP game.
Sift Through Keywords and Trending Subjects
AI foot-soldiers scan the digital landscape, identifying prime keywords and themes your folks are tapping into Google.
Shareable & Linkable Masterpieces
Our creatives forge content that's not just compelling but also designed for sharing and linking, enhancing your online standing.
Choose the Right Formats
We delve into your audience's preferences, picking the perfect formats—be it blogs, cases, or webinars—that'll make them click like mad.
Sizzling Content Constructs
Our wordsmiths and visual brains create captivating, brand-centric gems. Each piece is SEO-tuned to make Google swoon.
Message Magnification
We pick the alpha channels—email campaigns to Insta hits—to parade your content in full view, ensuring zero message loss.
Ever-Shifting Strategy
See us as the Wall Street titans of content, eyes locked on every KPI shift from web activity to social buzz and conversions. Strategy? Perpetually refined to keep the till ringing.
Ready for rock-solid wins? Marketing Matrix AI is your navigator in this electrifying ascent to unassailable content marketing supremacy.
Content Marketing: The Business Booster Rocket
Alright, friend, listen up. You've got two choices. You can either stick with the humdrum, the ordinary, the 'been-there-done-that' approach to content marketing, or you can ignite a freakin' business booster rocket called Marketing Matrix AI. We're talking a skyrocketing flight to brand recognition, revenues, and sheer online domination. This isn't just content marketing; it's a declaration of war against mediocrity, a line in the digital sand that says, "I'm here to not just take part but to take over."
You've seen the arsenal we're packing—from AI-backed keyword discovery to SERP-shattering content strategies. Heck, we're the Wall Street titans of content, remember? Always refining, always shifting. We're not just ticking boxes; we're blasting them to pieces. Partnering with us means saying "yes" to an electrifying future and "goodbye" to your competition still fumbling in the dark ages of SEO. So, what's it going to be? Stay grounded or light the fuse with Marketing Matrix AI? I think you know the answer. Time to strap in. Your rocket to unstoppable content marketing supremacy is ready for liftoff.
Knowing Thy Enemy: A Sun Tzu Approach
Sun Tzu once said, "If you know the enemy and know yourself, you need not fear the result of a hundred battles." The corporate battleground is no different. Understanding your competitors is not an option—it's the cornerstone of your victory. This isn't espionage; it's gathering essential intel for manoeuvring the treacherous business environment you're in. Your competitor analysis is your guiding star, a Sun Tzu-like strategy for knowing not just where you stand, but where your path to conquest lies.
Your Secret Weapon in Mastering the Opposition
Ever wished you could get a sneak peek into your competitors' playbook? With Marketing Matrix AI's top-tier competitor spy tools, consider that wish granted. We go far beyond mere data collection. Using these state-of-the-art tools, we meticulously break down your competitor's online moves, and promotional tactics, and even gauge the mood of their customer base. This level of scrutiny bestows upon you a tactical upper hand, enabling you to seize overlooked opportunities and consistently stay ahead of the curve.
The Art of War in Rival Recon
Discerning the Foes
First step: recognise your enemy in totality. Echoing Sun Tzu, Marketing Matrix AI uses a range of potent SEO instruments to locate genuine competitors, evaluating factors like market slice, digital influence, and their service or product portfolio.
Measuring Your Might
Sun Tzu advises, "The supreme art of war is to subdue the enemy without fighting." And for that, metrics are your best ally. We provide a contrast of your performance indicators against your rivals. But this is no mere surface-level scan; it's a deep dive, akin to an MRI of your online essence, ranging from web activity to SEO rankings and social buzz.
Decrypting Foe Formulas
Curious about the tactics up your competitors' sleeves? Like a war strategist, we delve into their marketing codex—analysing their content, SEO moves, social media buzz, and even their paid forays. This arms us with knowledge of what to incorporate and what to avoid in your own battle plan.
Gauging Strengths and Flaws
In Sun Tzu's words, "Opportunities multiply as they are seized." Our avant-garde, AI-enhanced analytics will break down your rivals' peaks and valleys, arming you with the tools to exploit their shortcomings while boosting your own strongholds.
Never-Ending Adjustments in Your Combat Stance
Ever-Watchful Vigil
Like Sun Tzu's shifting terrain, the market dynamics can turn in an instant. We keep an unbroken focus on this ever-changing battlefield, continuously gauging changes in your rivals' moves and public perception.
Strategic Fine-Tuning
Stagnation equals defeat in any war, business or otherwise. Based on real-time metrics, we finetune your game plan, ensuring you not just exist, but flourish and dominate.
The Final Salvo
In the fast-paced realm of modern business, the race doesn't go to the swift nor the battle to the strong. Rather, it goes to the vigilant—the ones ever-alert to shifts in the competitive landscape and quick to adapt. Equip yourself with the tools and insights to not just react but anticipate. Because when you can predict the opponent's moves, you're not just surviving, you're steering the game. Don't follow the tide; create your own waves and conquer.

Why Your Good Name Matters Now More Than Ever
In this digitally woven realm, your online prestige isn't a luxury—it's the life force of your enterprise. A single online review or tweet can create or decimate credibility and trust. Ignoring what the digital world thinks of you is like tossing a grenade at your own future. 
Masterful Management for an Unblemished Reputation
Desperate for a reputation plan that's more than just resilient? We apply advanced analysis systems that tune into your brand's digital word-of-mouth. This is not mere monitoring; it's a keen observation that informs your next moves, allowing you to prevent issues before they become full-blown crises and seize opportunities.
The Fine Art of Reputation Awareness
Complete Picture of Your Digital Aura
The starting point: Recognise what the web communicates about you. Our robust search engine optimisation (SEO) instruments canvas social platforms, review outlets, and other online spheres, giving you a well-rounded view of your standing.
Emotional Insight: Beyond Mere Words
It isn't solely about what is said, but the emotion behind it. We dig deep to grasp the emotional nuance in comments and reviews. This doesn't just offer reactive options but outlines proactive initiatives to shift public view.
Navigating the Universe of Reviews
Let's be candid; reviews can elevate you or sink you. We steer you adroitly through this complex world, assisting in precise and opportune replies. This isn't mere crisis management; it's laying down a history of customer joy.
Social Media: The True Gauge of Reputation
If your reputation were an EKG, social media would be its heartbeat. Our top-tier tracking tools give you an up-to-the-minute read on shares, tweets, and comments, enabling quick adaptations to ever-changing public opinion.
Continuous Tuning of Your Reputation Scheme
Measurable Review of Success
We're not about "set and forget." We are ceaselessly surveying indicators, from emotional trends to review stats, ensuring your reputation tactics hit their marks.
Strategy Tweaks
With ongoing analyses, we make nimble changes to the strategy. Imagine this as fine-tuning a sports car for peak performance.
Sealing the Deal
So, why trust Marketing Matrix AI for your reputation needs? With in-depth monitoring, laser-sharp sentiment analysis, and relentless proactivity, we're more than a vendor; we're your strategic accomplice in cultivating an online reputation that not only survives but thrives.

The Imperative of Mobile SEO: No Longer a Choice, But a Necessity
In an era where your smartphone is essentially an extra limb, ignoring mobile SEO is tantamount to shuttering your business while the 'Open' sign still glows. Your site shouldn't merely be mobile-compatible; it should be laser-focused on mobile optimisation. Let us elevate your mobile SEO, morphing your website from a mere web address to a mobile juggernaut.
The Marketing Matrix AI Mobile SEO Formula
Ditch rudimentary adjustments. If mobile supremacy is your aim, prepare for a cerebral journey. Employing SEO tactics as state-of-the-art as the latest iPhone, we engineer mobile SEO into an exact science. We scale from minuscule performance tweaks to grand-scale user interaction, deploying tech and tactics that rocket your mobile standing.
Dissecting Mobile Health
Mobile Wellness Check
Firstly, we provide a comprehensive audit of your mobile website's pulse. Our avant-garde SEO tools dissect every metric—whether it's mobile compatibility, loading speed or even your competitive edge in mobile rankings. You'll receive a brutally honest, all-encompassing snapshot.
Cornerstones of Mobile Perfection
Your mobile platform must cater not just to humans but also to search engine spiders. We guarantee your site ticks all boxes, from adaptable layouts to an instinctive user dashboard. The outcome? A fluid cross-platform journey that satisfies users and search engines alike.
Racing the Clock: Page Load Tuning
Delayed load durations not only aggravate users but also plummet your rankings. We tackle the hurdles slowing down your mobile page—condensing graphics, streamlining code and capitalising on browser storage—to make your site as rapid as dwindling user patience.
Bespoke Mobile Content
We comprehend the mobile consumer's appetite for digestible, yet potent, content. With surgical precision, we mould your site's content to be mobile-centric. Meaning, it's scannable, riveting, and most importantly, pertinent.
Sustaining Mobile SEO Supremacy
Ongoing Performance Surveillance
Complacency isn't in our vocabulary. Our focus remains locked on key performance indicators—from shifts in search rankings to fluctuations in page load speeds—ensuring your site remains a mobile SEO champion.
Tactical Fine-Tuning
Guided by relentless performance monitoring, we polish your mobile SEO strategy. No plan is static; we adjust, mature, and heighten to maintain your zenith position in mobile search results.
The Marketing Matrix AI Distinctive Advantage
We're not just another SEO agency. We're trailblazers in the mobile SEO space. Our methodology doesn't merely fix issues—it anticipates them. Through scrupulous performance reviews, impeccable best-practice deployment, and an unyielding drive for brilliance, Marketing Matrix AI isn't just a vendor. We're your long-term strategic ally in dominating the mobile digital realm.
Voice Search Optimisation
The Tectonic Shift in Voice Search: Don't Get Left in the Dust
Listen up! Mobile-friendliness is a has-been. Now, we live in a world where "Hey Siri" and "Okay Google" rule the roost. Voice search is upending the game, and if you're not in, you're out. So, how do you get the ear of the technology? That's our jam. Shout SEO and watch us pop up like a whack-a-mole.
The Mastery of Cutting-Edge Voice Search Techniques
Say goodbye to outdated SEO strategies. Our advanced toolkit is the multi-tool you've been waiting for to decode the intricacies of voice search. We probe deeper than your average Joe, unveiling nuances that fly under the radar of conventional methods. You're not just getting updated; you're getting revolutionised. Your voice search approach won't be chasing the pack—it'll be commanding it.
The Blueprint to Your Voice Search Win
Ear to the Ground: Monitoring Voice Search Dynamics
We're not diving in willy-nilly. Our robust analytical tools scour the vast abyss of voice search data, hooking the trends that will make or break your game. We're not idle listeners; we're strategy architects building on the pulse of the voice search chatter.
The Fine Art of Dialogue: Long-Tail Keywords Unleashed
Voice search isn't a monologue. It's a full-blown chat. We hone in on long-tail keywords to tailor your site for real conversation—the questions your audience is really asking their voice-controlled sidekicks.
The Perfect Note: Excellence in Voice Search
We pack a punch of voice search gold standards aimed to make your website more than audible—it'll be magnetic. This encompasses natural-language content, schema markup for clean data arrangement, and a laser focus on local SEO. This isn't just about rankings; it's about delivering an experience like no other.
Hey Google, Say Hello to Marketing Matrix AI: Voice Assistant Harmony
Voice assistants are the new celebrities. We make sure your site is their BFF, be it Siri, Alexa, or Google Assistant. We tune your site to play well with these digital attendants, ensuring you're on their VIP list.
The Cycle of Ongoing Voice Search Supremacy
Echoing Metrics: Tracking Success
Voice search is a wild ride, and we're your thrill-seeking companions. Our hawk-eyed monitoring catches every nuance in voice search rankings, engagement, and organic traffic.
Evolve or Die: Adaptive Strategies
Data talks, and we're all ears. With live performance metrics, we recalibrate your voice search approach like a sniper adjusting aim. Yesterday's hit could be today's miss; we make sure you're always in the bullseye.
The Marketing Matrix AI Advantage: Your Megaphone in the Digital Maze
Leveraging AI insight and trend-spotting brilliance, Marketing Matrix AI catapults voice search from a whimsical extra to an absolute must-have. From vigilantly tracking shifts to fine-tuning strategies, we've got you wired for long-term voice search victory. If you're yearning for a vocal advantage in this quicksilver digital landscape, we're the SEO agency your future self will thank.

The Crucial Role of E-commerce SEO: Skyrocket Your Virtual Shop to Unprecedented Levels
In today's digital epoch, neglecting E-commerce SEO is like running a shop without a signboard. Everyone's sprinting to dominate Google's first page, but at Marketing Matrix AI, we're not just racing—we're pioneering the course.
E-commerce SEO on Steroids: Unleashing Advanced Techniques
Chuck uncertainty out the window. We turbocharge E-commerce SEO with razor-sharp analytics, offering data-driven resolutions. Our frontline approach ensures a nimble, responsive, and unyielding SEO strategy. From dissecting customer behaviour to rapidly adapting to current search trends, we've got the tools to take command.
Your Blueprint for E-commerce SEO Triumph
Diagnostic Check: Measuring E-commerce Metrics
Kick off with a full-scale diagnostic evaluation. Our current data analytics hand over an all-inclusive performance dossier—encompassing your Google rankings, customer interaction, and conversion ratios—to mark your initial status and unearth expansion prospects.
The Might of Lexicon: Keyword Discovery and Tuning
Words are your online gold. Our AI-energised keyword excavation dives into discovering high-potential keywords that resonate with your brand ethos and consumer requisites. Then, we meticulously weave these terms into your site's copy, item descriptions, and meta details to amplify visibility.
Crafting Your Online Store: Navigational and Architectural Refinement
Visualise a shop where every consumer effortlessly locates what they desire—that's our target. We optimise your website's framework and user navigation to make it instinctual and inviting, enhancing both the user voyage and your search engine stature.
Shining a Light on Offerings: Product Webpage Enhancement
Your product page shouldn't merely be a listing; it must be an enticing, instructive microsite. Through sharpened headings, captivating copy, first-rate visuals, and schema tags, we make your items an absolute sensation in Google's SERPs.
The Unending Quest for Brilliance
Monitoring Success: Key Performance Indicators
Digital trends never stagnate, and neither do we. We habitually observe key performance indicators like your search rankings and conversion percentages, ensuring your SEO strategies are constantly at the pinnacle of efficiency.
Evolve or Become Obsolete: Tactical Revisions
Our continual data insights enable us to adjust and reorient your SEO game plan, adapting to fresh trends and upcoming hurdles. This flexible, data-centric stance certifies that your digital storefront isn't merely keeping up—it's a pacesetter.
Marketing Matrix AI: Your Golden Ticket to E-commerce Hegemony
Trust in our unique concoction that merges the steadiness of age-old SEO best practices with avant-garde AI prowess. We deliver an ever-adaptive SEO agency solution that grows in tandem with your enterprise, confirming you don't just ascend the search engine hierarchy but steadfastly reign there.

Why Your Site's Quickness is More Than Just a Digit: The Silent Dynamo of Your Digital Triumph
In this neck-snapping, rapid digital age, every flicker of a second is precious. Imagine your website as the face of your enterprise; a tardy, lacklustre site doesn't just annoy visitors—it could sully your company's reputation. That's why web speed refinement is an absolute must-have in your digital game plan.
Achieving Breakneck Website Pace: The SEO Agency Advantage
Who ever claimed speed had to sacrifice style? At Marketing Matrix AI, we deploy first-rate SEO tools to identify, correct, and elevate your site's speed. Trust me, this isn't child's play; it fine-tunes those vital web metrics while ensuring users bask in top-notch experiences and you enjoy lofty search engine positions.
Your Pathway to a Nimbler Website: Our Refinement Strategy
Pinpointing Speed: A Digital Health Checkup
You can't fix what you don't know is broken. The initial critical move on our journey to maximise your site's speed involves deep-diving into its current performance indicators. With avant-garde SEO tech, we scrutinise load durations, page dimensions, and server reply times, giving you a full snapshot of your website's velocity and wellness.
Picture-Perfect: Image Refinement
Visuals are crucial but notorious for slowing things down. So, we spruce up your images through a detailed scheme of condensation and resizing. This assures they load like greased lightning without scuffing their quality.
Slimming Down: Code Compaction and Reduction
Excessive coding acts like a virtual clot, choking your website's efficiency. We surgically tackle this, contracting and minimising your HTML, CSS, and JavaScript files. This overhaul eradicates the superfluous parts, significantly ramping up your site's speed.
Worldwide Express Lane: Cache and CDN Engineering
Picture all elements of your website cached and set for immediate global deployment. With browser cache and a sturdy Content Delivery Network (CDN) architecture, we transform this vision into reality, securing rapid, glitch-free website entry for users worldwide.
The Never-Ending Quest for Speed
Regular Velocity Checks: Persistent Surveillance
In the e-world, standing still means falling behind. We keep a relentless eye on your website's performance metrics, making sure you're continually in the fast track, and agile enough to dodge any future hurdles.
Strategy Reboot: Rolling Modifications
We never take our eyes off the speed dial. As technology evolves and user needs shift, we adjust the web speed strategy to remain in sync with emerging digital norms and consumer anticipations.
Marketing Matrix AI: The Vanguard of Your Digital Sprint
Put your trust in the synergy of AI trailblazing and SEO mastery that Marketing Matrix AI brings to the table. We're not just about making your site swifter; we're invested in turbocharging your whole online voyage towards unparalleled achievement. With a staunch commitment to top-tier practices and ongoing enhancements, we're the wingmen you need for enduring digital preeminence.
Why Boosting Conversion Rates is Essential for SEO
Look, if you're committed to SEO, sidelining conversion rate optimisation (CRO) just won't do. It's not an optional topping; it's the full feast! What's the use of racking up site visits if they aren't cashing in as sales or qualified leads? Forget splurging on more ads; your existing traffic has got to pull its weight.
The Genius of Advanced Analytics in Elevating Conversion Rates
Hang tight! We elevate your CRO through sophisticated analytics that digs into user activities like a CSI team at a crime scene. We pinpoint the snags, apply industry-leading practices, and presto, your site evolves into a buzzing epicentre of client interactions.
Conversion Rate Optimisation: The Nitty-Gritty
Step One: A Thorough Inspection
First things first—a comprehensive evaluation of your website's current key performance indicators. Our top-notch analytical tools do more than just measure conversions; they offer you a panoramic snapshot of user engagement and navigational trends.
Smoothing UX for Optimal Conversions
A clunky user interface is a guaranteed sale-killer. We scrutinise and tweak your site's structure, navigation, and aesthetic appeal, making your customers' interactions as seamless as a glide through clear skies.
A/B Experiments: The Ultimate Reality Check
No more shooting in the dark. We use A/B testing to orchestrate clashes between diverse website components, determining the true victors—whether they are headlines, CTAs, or visuals. Then, we go full throttle on the proven winners.
Personalisation: Treat Them as Individuals
Your customers loathe being statistical digits. Our advanced analytical systems unearth what truly drives your users, allowing us to construct personalised experiences that resonate with them.
Continuous Calibration: Fan Those Flames
Always Tracking, Never Slacking
This is no 'fire and forget' mission. We maintain a constant watch, monitoring key metrics from conversion rates to user activities, ensuring your site's engine stays revved up.
Dynamic Refinements
We continuously update your CRO tactics, making minor adjustments here and there to maintain peak conversion performance. We're talking about persistent growth, my friend.
The Ultimate Takeaway: CRO is Your Unbeatable Ace
In the constantly shifting landscape of SEO, one truth remains eternal: your site must not only attract visitors but also convert them into meaningful actions. With a potent blend of cutting-edge analytics, streamlined user experience, rigorous testing, and individualised engagement strategies, the road to digital triumph is paved. Continual calibration and strategic adjustments are the fuel that keeps this well-oiled machine running. No shortcuts, no gimmicks—just data-driven, results-oriented strategies that elevate your game in the competitive arena of online business. Choose your partners wisely, because, in the end, conversion rate optimisation isn't a luxury; it's a necessity for sustainable growth
Congratulations!

You actually made it this far down

🦊
Hey there! You've cracked it—you get that the realm of "search engine optimisation" isn't child's play. No cookie-cutter solutions here, my friend. It's a shifting battlefield demanding relentless attention.
"Hey, guys! Thanks for taking the time to check out Marketing Matrix AI. If you have any questions please don't hesitate to get in contact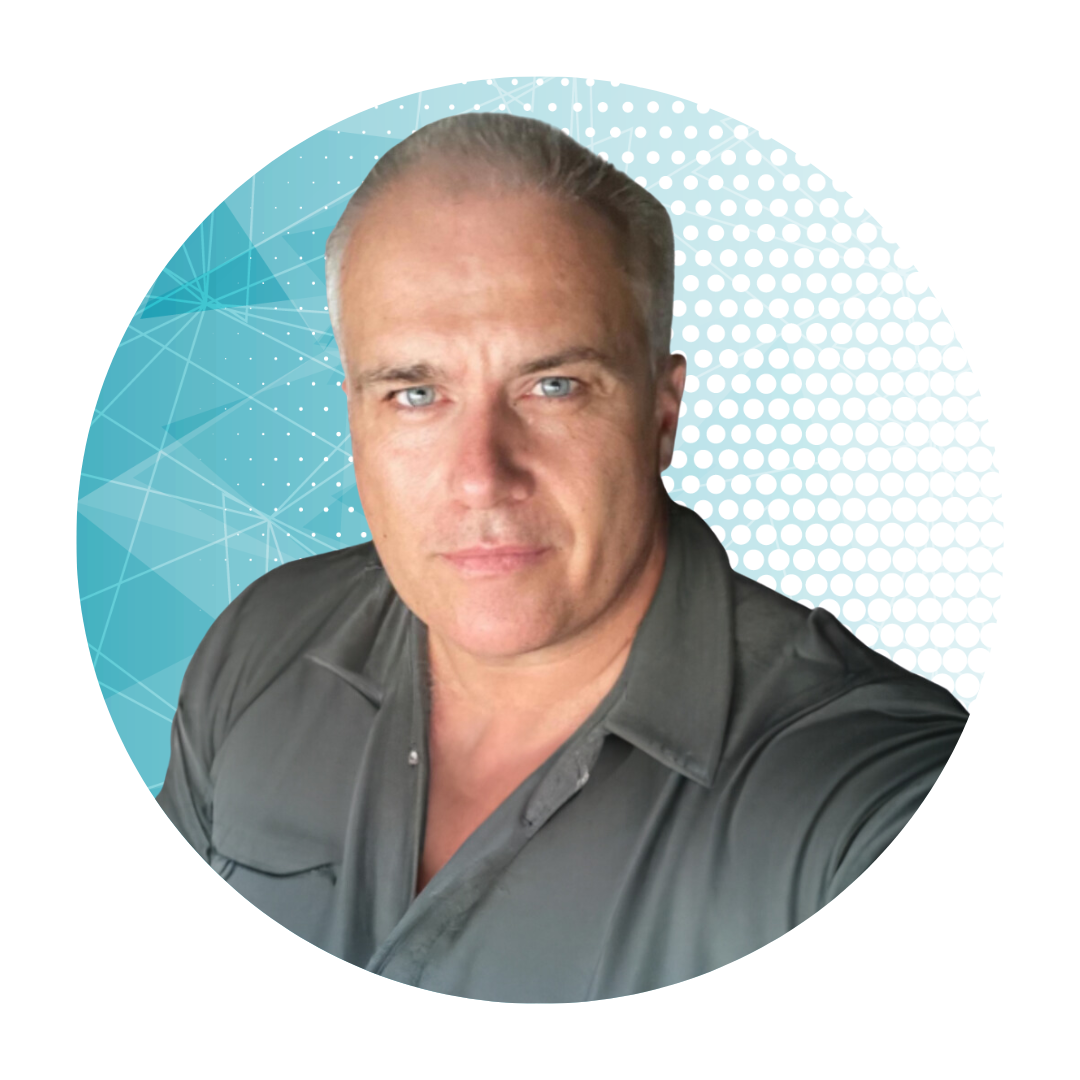 Jason Kearney
Director of Marketing Matrix AI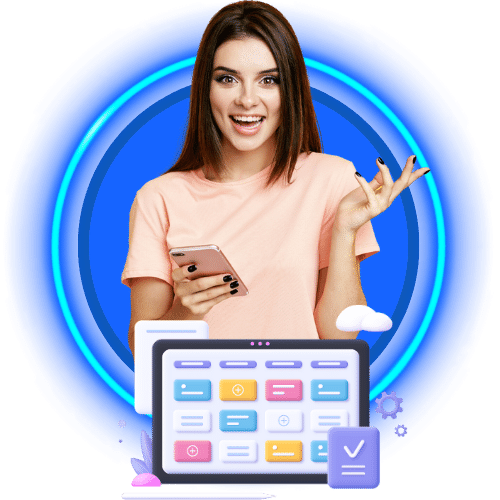 Work With An  SEO Agency That Puts
You & Your Business First
Hey, Jason here again. Kudos if you've hung around this long—you've got true grit. SEO's a labyrinth, filled with elements that need the deft touch of a maestro. Opt for a partnership with Marketing Matrix AI, and you're not just putting faith in any old team—you're betting on a crackerjack crew. Here's the skinny.
Total Transparency: Listen, at the core of Marketing Matrix AI, it's all sweat equity and a moral compass that doesn't waver. We don't see a line between your triumph and ours—they're one and the same. So, lifting your venture sky-high isn't just some box to tick; it's the mission that sets our compass..
Work Ethic: The bedrock of Marketing Matrix AI is hard graft and unwavering ethical standards. Our agency's success is inextricably linked to yours. Therefore, elevating your business isn't just an objective; it's our topmost priority.
A Few Common Questions About Our SEO Agency
Is this Agency New?
Yes, it is. But rest assured the people behind the scenes performing the SEO magic and running this ship, have been doing the Google dance for a very long time now. We are excited to see how much we can grow as a new business. I hope you'll join me.
How long does SEO take?
SEO: A Marathon, Not a Sprint: Achieving visible results in SEO is a long-haul endeavour. Depending on various variables like industry competition and your website's current status, it could take between 6 to 12 months—or even longer—to see tangible outcomes. It's crucial to keep a steady hand and a patient mindset; the advantages of a well-executed SEO strategy will accumulate and compound as time goes on.
Can you guarantee top rankings on Google?
No Guarantees, Just Excellence: While it's impractical for any ethical SEO agency to promise specific rankings—given the ever-evolving nature of search engine algorithms and several uncontrollable factors—we can vouch for the efficacy of our methodologies. Our data-informed, AI-boosted strategies are meticulously crafted to elevate your website's overall search engine visibility and performance.
What industries do you work with?
Versatility Is Our Strength: At Marketing Matrix AI, our clientele spans a broad spectrum of industries—be it e-commerce, technology, healthcare, or professional services. Our AI-augmented SEO and digital marketing tactics are not one-size-fits-all; they're customisable to align with the distinct requirements of diverse business sectors. We bring the power of tailored strategy to your unique enterprise needs.
Can you help with website Creation?
Dive into the Full Spectrum of Digital Excellence. Though we're masters of the SEO realm, our expertise doesn't end there. We're your strategic allies, eager to collaborate with your in-house web design and development squad. Together, we'll sculpt a website that's not just visually engaging but also a magnet for both search engines and your target audience. Don't have a design team? No worries. We can connect you with our vetted, top-notch partners in web design and development. This is more than SEO—it's about creating an online environment where your business doesn't just survive; it thrives.
What is your pricing structure?
Invest in Custom Solutions and reap Exceptional Results. When it comes to pricing, we believe in a one-size-fits-none approach. Your business is unique, and so should the investment you make in its growth. That's why we offer custom packages sculpted to align seamlessly with your specific needs and objectives. Intrigued? Let's dig deeper. Reach out to us for a no-strings-attached conversation to discuss the nuances of your project. It's the first step in receiving a tailored quote designed just for you. Because in a world of templates, be a custom masterpiece.
What about Confidentiality & Data Security?
Guarding your secrets and securing your data is our sacred mission. Rest assured, we've crafted iron-clad measures to defend your confidential intel. Your trust is sacred; we never—under any circumstance—share your data with outsiders unless you give us the green light.
How do you handle search engine penalties?
Should the search engine hammer strike your website, fear not. We've got a squad of sleuths ready to dive deep into the trenches. A meticulous autopsy reveals the root cause, paving the way for a comeback plan. Whether it's tech glitches, sketchy backlinks, or content that's gone rogue, we'll patch it up to meet search engine code. And rest assured, we're not throwing you to the wolves post-repair. We'll be by your side, watching as your site regains its rightful glory.
Do you have an office we can come to?
Welcome to the future of SEO, folks! Marketing Matrix AI leverages cutting-edge technology, all from the comfort of cyberspace. No pricey offices here—just lean, cost-effective brilliance tailored for your success. We're the smarter choice. Don't get left behind
Why did you pick our company? (video audits)
If you have been lucky enough to have had one of our SEO experts reach out to you about your business and website, then you're welcome. We spend a lot of time combing through Google search results if we have found your business and reached out, then this is because of a few factors. 
We would like to work with you and your business, so we are being proactive. 

We like your company and want to help you get ahead online. 

We think you might only need to change a few things to achieve great results.

We love the design of your website and just want to be a part of something cool. 

You are a local business in the Sutherland Shire because we like to help our local businesses kick butt in search. 
If you do have us reach out, we have spent many hours looking into your website, market, industry and competition. In the video, we will show you live what we have found and what we think that we can do to help. 
Just reply to the email we send, and we can then set up a Zoom or phone call to create a custom campaign for you. 
How do you measure SEO success?
Assessing SEO Success: At Marketing Matrix AI, we don't just 'do' SEO; we measure its impact meticulously. Our yardstick for success involves multiple Key Performance Indicators (KPIs) like organic traffic flow, keyword standings, user engagement, conversions, and Return on Investment (ROI). These parameters allow us to evaluate the potency of our applied strategies and make informed adjustments to optimise outcomes.
How do you stay up-to-date with algorithms?
Always Ahead of the Curve: The team at Marketing Matrix AI doesn't just rest on its laurels. We are constantly in the loop with industry updates, actively participating in conferences, and engaging in professional networks. This proactive approach ensures our strategies are not just current but also aligned with the freshest guidelines and evolving trends. We're always geared up for what's coming next in the SEO landscape.
Do you offer any other digital services?
Unlock the Future with AI Solutions for Your Business. Ever dreamed of a chatbot savvy enough to interact with your clients just like your best sales rep? Or what about automated systems that relieve your team from tedious, repetitive tasks? With our cutting-edge AI technology, not only can we train a bespoke chatbot grounded in your unique company data, but we can also automate business operations. Imagine the liberation—your team focusing on what truly matters. Why let humans do what AI can accomplish more efficiently? Make the switch and elevate your business to new heights.
How often will I receive updates?
Unveil the Numbers That Drive Success. In the ever-evolving landscape of digital marketing, knowledge isn't just power—it's the blueprint for success. That's why we provide you with exhaustive monthly performance digests and bespoke reporting dashboards to monitor your campaign's triumphs and tribulations. But don't just rely on data. We're staunch believers in the transformative power of dialogue. Whether it's to decode your campaign's metrics, answer your burning questions, or finetune your strategy, we're just a phone call or an email away. We don't just offer reports; we offer insights, clarity, and a partnership focused on mutual growth.
Can I cancel my contract at any time?
Navigate Change with Flexibility and Ease. We aim for enduring relationships rooted in trust, results, and mutual growth. However, we get it—life's unpredictable. Your needs today might not be your needs tomorrow. While we'd love to be your long-term digital ally, we're fully aware that circumstances can evolve. That's why we recommend poring over your contract for the nitty-gritty details on cancellation policies. Alternatively, if you've got questions or are mulling over changes, we're just a call or email away to help you explore your options. Because in business, as in life, the only constant is change—and we're here to navigate it with you.
What are some common challenges with SEO?
Navigating the SEO labyrinth comes with its share of head-scratchers. Evolving algorithms, backlink ballet, content conundrums, tech glitches, and the maze of local SEO – it's a wild ride. Enter our AI-powered SEO prowess, meticulously crafted to take on these challenges head-on. With us in your corner, you'll surf the algorithmic waves, curate top-notch content, fix tech hiccups, and conquer the local turf. Your online ambitions? Consider them accomplished.

2-6 Koorabel Ave, Gymea NSW 2227